Armani Beauty has just launched the new Lip Lacquer in the UK, reflecting your beauty with a glossy mirror finish. The latest Armani Ecstasy Mirror Lip Lacquer arrives in 10 well-designed shades, dominated by natural and gentle nude colors. The new high shine lacquer uses the brand's superb research and development technology and continues the consistently high quality, which can ensure perfect lip makeup for a long time. Its formula contains moisturizing ingredients and does not burden the lips. Check out details below!
Armani Ecstasy Mirror Lip Lacquer Summer 2020 Collection
Available -UK Launch Date – Now at Armani Beauty | 15 May 2020 at other retailers SAKS, Nordstrom, Neiman Marcus, Sephora, Debenhams, John Lewis, Selfridges, Douglas, Escentual, Harrods
ECSTASY MIRROR LIP LACQUER – £32.00
Elevate your shine with Ecstasy Mirror.Introducing Ecstasy Mirror, the new high shine lacquer that concomitantly delivers gloss, colour and wear.
In shades that suit the nuances of every mood, Ecstasy Mirror fuses maximum shine and intense colour in one single stroke.
Ecstasy Mirror formulation delivers vibrant colours, an intense shine and comfortable wear.
Thanks to its high levels of pigments and dyes, Ecstasy Mirror delivers vivid, intense hues. The formula also contains ethylcellulose, a cellulose derivative that creates a light-reflecting film for glossy lips. Its new soft applicator combines a pointed tip for an ultra-precise result and a curved heart for generous application.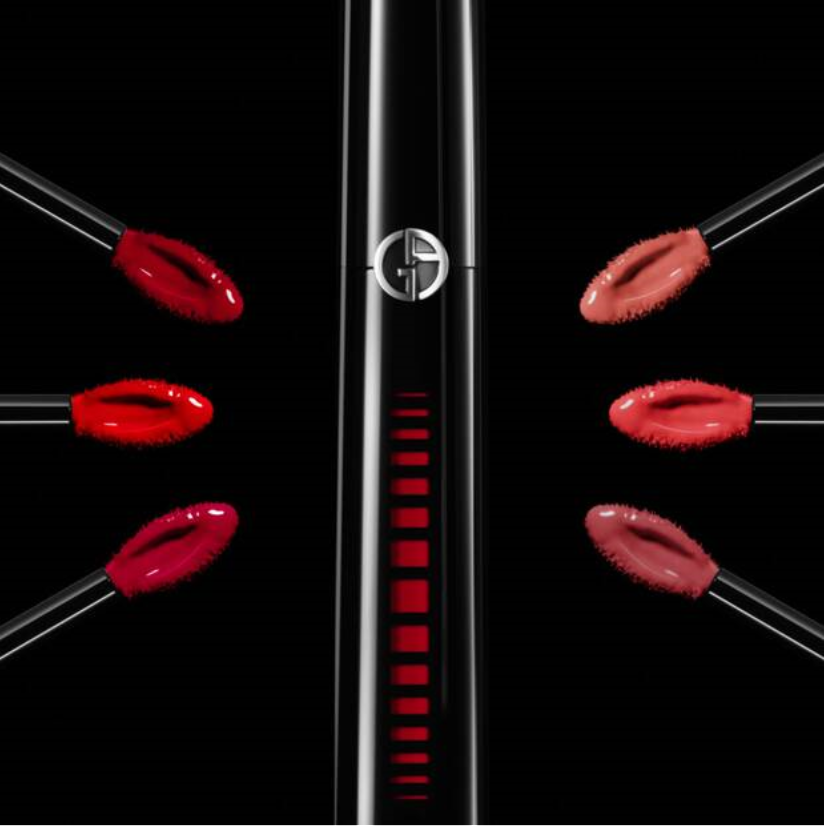 Ecstasy Mirror comes in 10 high-shine, striking shades that span flattering nudes to modern dark reds.
Shades:
100 Infinite
101 Beyond
102 Ecletic
200 Stroke
400 Four Hundred
401 Adrenaline
402 Ecstasy
500 Urge
502 Culmination
503 Vertigo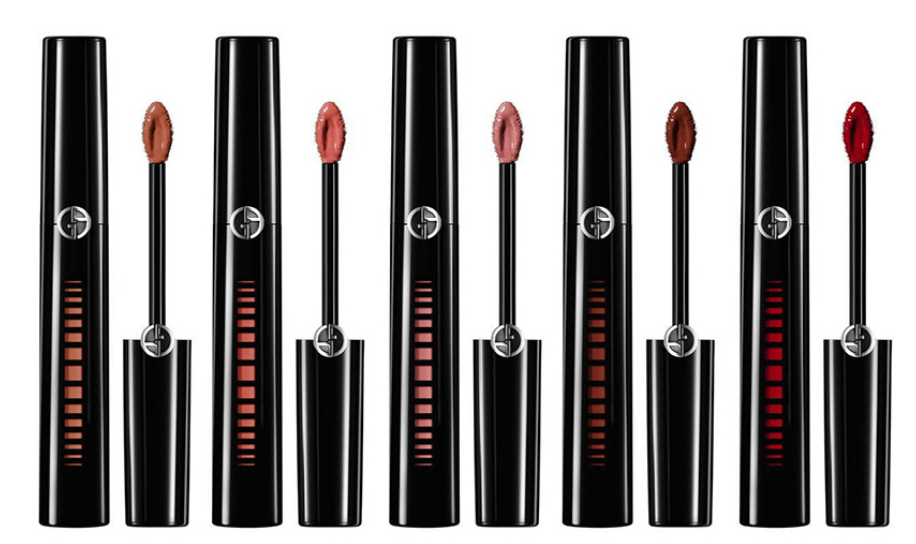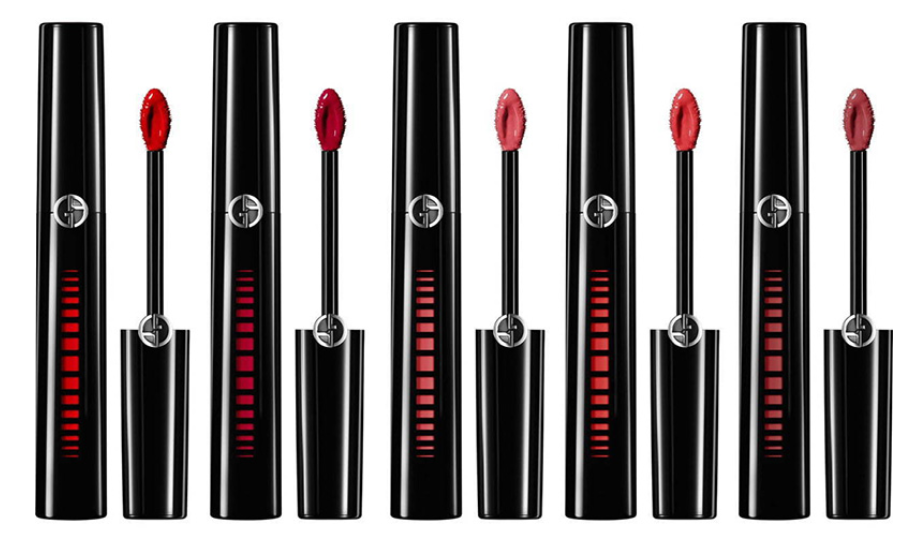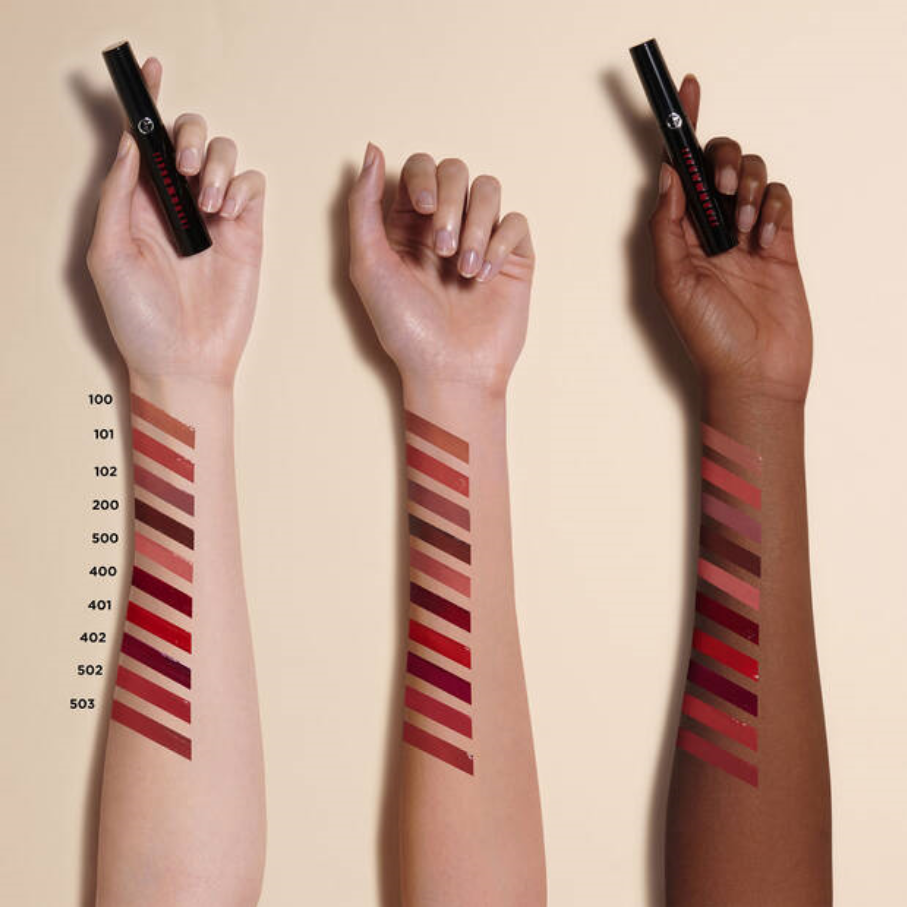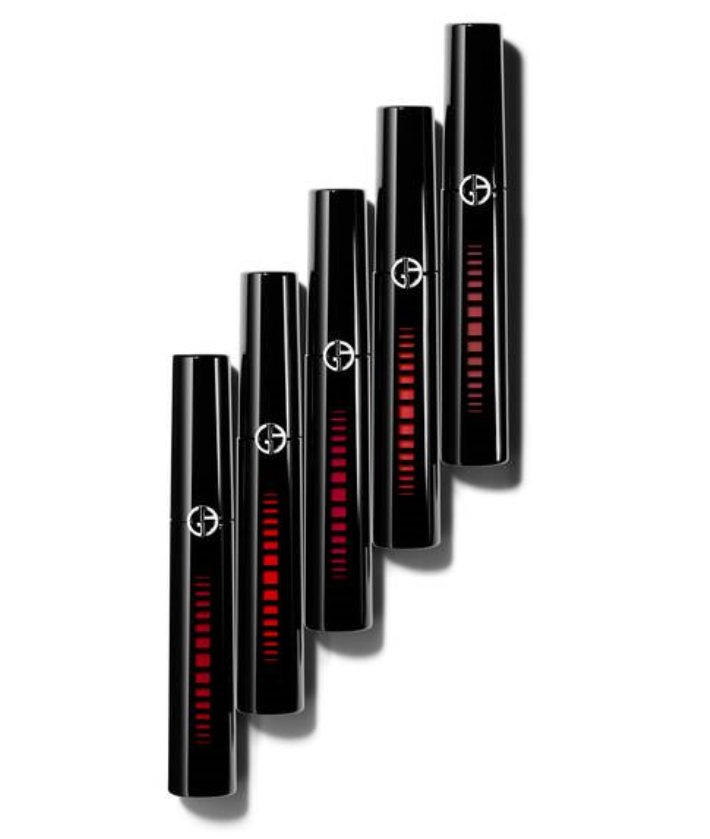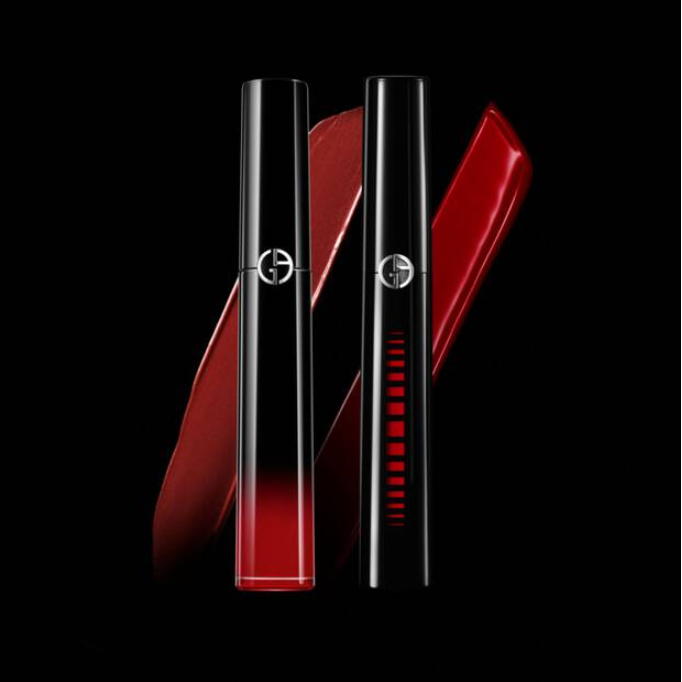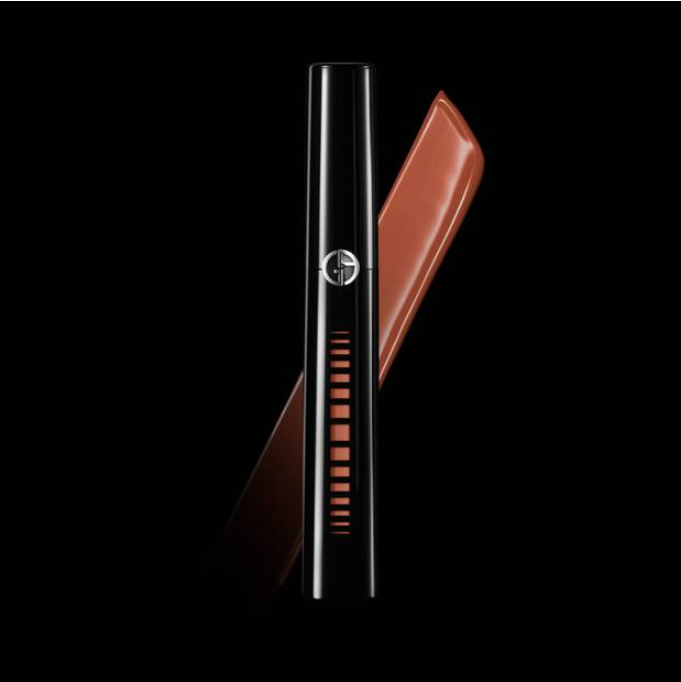 source: armanibeauty.co.uk