ULTA Beauty offers 50% off Love Your Skin Event
Free shipping on orders over $35.
Deal ends 1/22.
Today: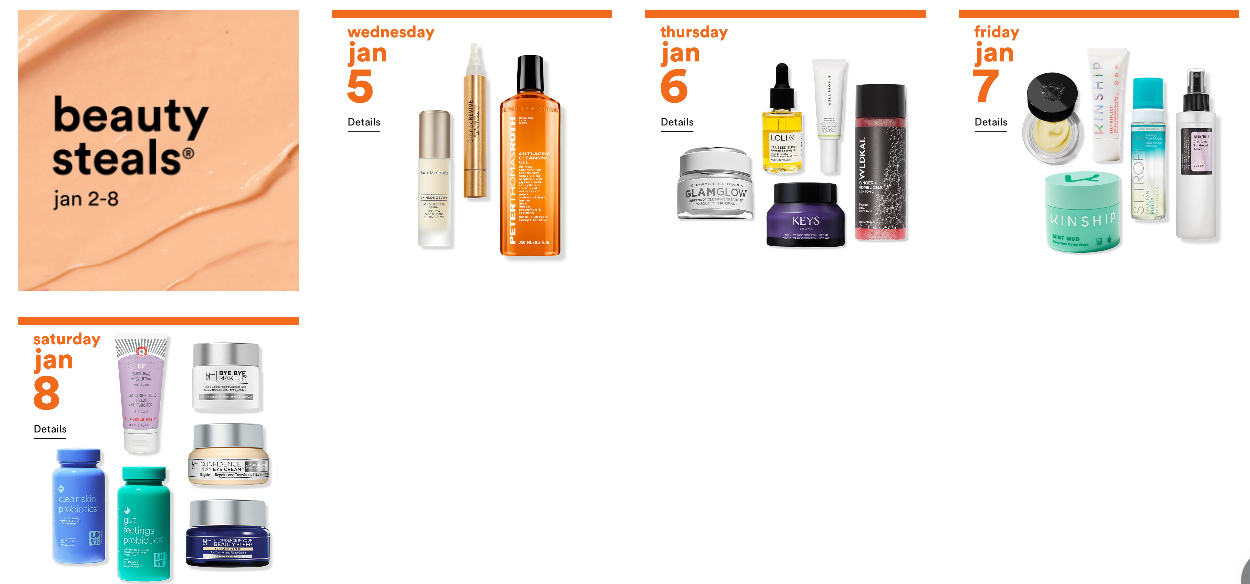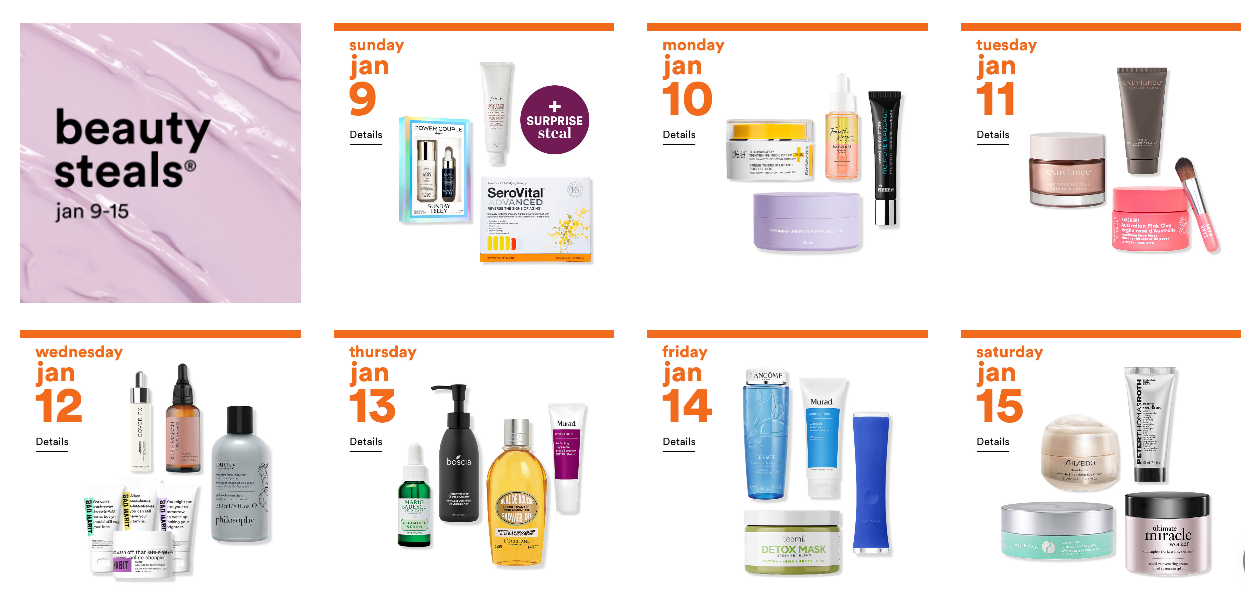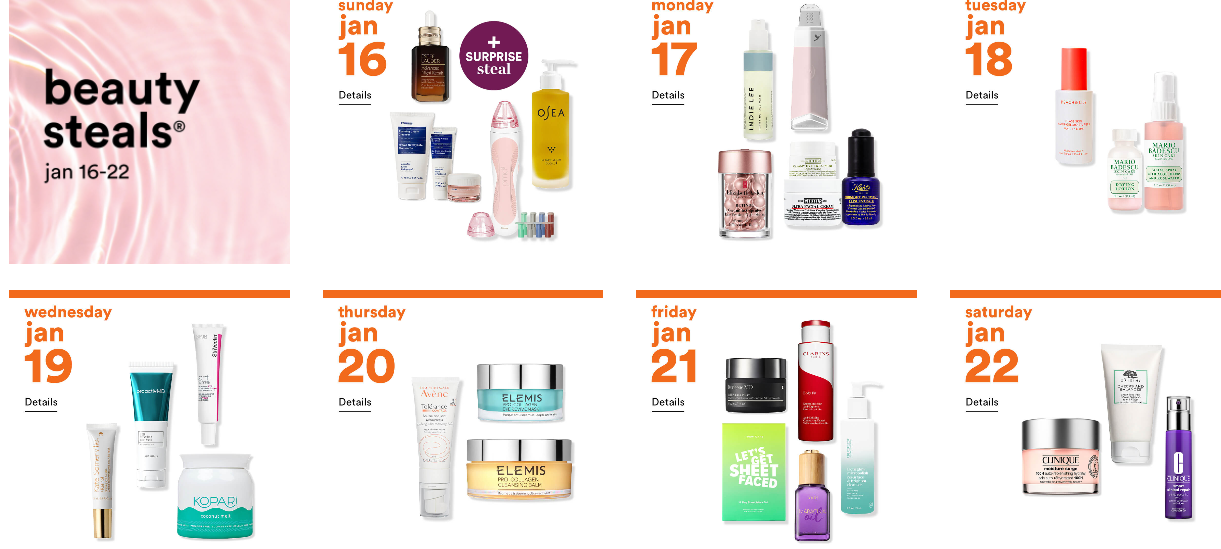 ---
FAQS
What is a beauty steal?
Beauty Steals are available for one day–and one day only! They are special savings of 50% off the most loved brands. You'll see them only a few times a year: during 21 Days of Beauty, the Gorgeous Hair Event and the Love Your Skin Event.
How long does the Love Your Skin Event last?
3 weeks! Our event runs January 2-22, 2022.
Is the Love Your Skin Event online or in store?
Shop in store or online for the offers. Also, keep your eyes open for Online Only offers throughout the event.
Do you have a rewards/loyalty program?
Our Ultamate Rewards® program makes a lot of people pretty happy. Sign up (it's free) and earn points each time you shop. Plus, we'll send you member-only offers and the latest beauty content. If you spend a certain amount each year you can reach Platinum status or even our Diamond status – that means even more exclusives.
Can I use my Ultamate Rewards Credit Card to shop?
It's the smartest thing to do. Use it to shop in store and online.