Beauties gather here! I hope you are getting ready to welcome the big Nordstrom Anniversary Sale. I'm looking forward to it because the Nordstrom Anniversary Sale is one of the most exciting sales of the year, it's also one of the most popular.
Nordstrom heavily discounts brand-new, newly released items for Fall 2019. In short, It's a can't miss shopping event in every possible way. Keep looking and learn everything you need to know about the 2019 Nordstrom Anniversary Sale!
Nordstrom Anniversary Sale:http://t.cn/AiWLY20p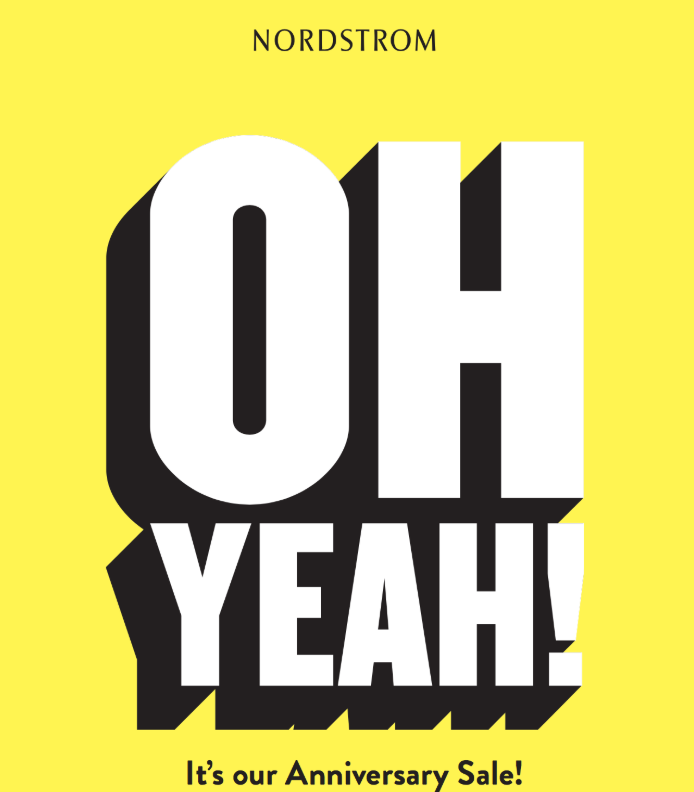 WHAT MAKES THE NORDSTROM ANNIVERSARY SALE SO SPECIAL?
The amazing part about the Nordstrom Anniversary Sale is that it is a pre-season sale of all fall and winter items that are BRAND NEW. This means you can shop for BRAND NEW boots, coats, jeans, sweaters, and more all before the season begins at a discount. Typically items are 30-40% off. Nordstrom always has a great mix of ready to wear items for summer available as well as fall and winter essentials.
A few of my favorite brands to shop at the sale are Madewell, Topshop, BP, Nike, Adidas, Caslon, Hinge and J. Crew to name a few. Plus beauty exclusives from some of the top brands like Charlotte Tilbury, Clinique, MAC, Philosophy and more. Brands will provide Nordstrom with exclusive products that will usually only be available during the sale. Once the sale is over on August 4th, prices go back up! The next time you'll see them on sale is during their end of season sale. Which is well past any time you'll want to wear these items. Hence, making this sale SO epic!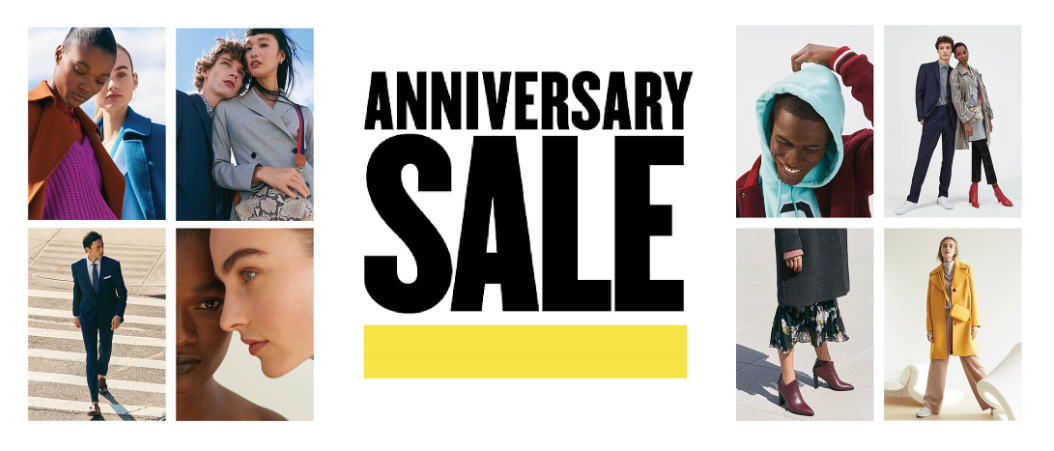 HOW TO SHOP THE #NSALE LIKE A TOTAL PRO
There is definitely a trick to getting the best of the best when it comes to this sale. A few tips to shop are below. I always like to start with the Nordstrom Anniversary Sale 2019 catalog will arrive in your mailbox about two weeks before the pre-sale. It helps you get an idea of what will be available, pricing, styling ideas and lots of beauty deals. Be sure to circle your favorites and snag them the day of the sale. But remember, there are TONS of items that haven't been published yet!
GET THE CARD & SHOP EARLY !
There is a pre-sale that happens from July 11th through July 18th. This is open to cardholders ONLY. To get a Nordstrom card click here. I personally have a Nordstrom Visa and love it! Level 4 cardholders can shop July 11th in store, and everyone else with cards, shopping starts July 12th at 12:30pm EST. From now until July 10th though if you apply for a card you'll get $60 in Nordstrom Notes if you spend the day you get your card. Plus, your card can be used at Nordstrom Rack & Trunk Club. Don't forget you get 3 points per dollar spent at Nordstrom!
SHOP ONLINE
The online options are now much better than those in the store since they can stock everything and there's no promo code needed! I usually start by category and go through Women's Clothing first. Also, filter your price point if you know you're not going to spend more than $200 on anything. No one needs to see the $500 sale item if you'll never buy it. There's SO much to sort through, so make it easier for yourself. I then sometimes filter this by category. There's just SO much product that it can be overwhelming. So breaking it down into categories like tops, dresses, coats, is much easier.
TIP:
Items sell out FAST even during the pre-sale. Not everything will be restocked on July 19th, so the card is IMPORTANT. And it's also ideal to shop EARLY.
Plus, you can do store pickup or curbside pickup if your store carries the product you're buying online. It's a great service that makes shopping easy!
SHOP IN STORE
The store will be separated to have the sale items behind a curtain so you can easily shop JUST the sale. If you're a cardholder, you can do this prior to the Nordstrom Anniversary Sale beginning July 19th to the general public. And if you're a level 4 cardholder, you can shop Early Access in-store.