When is Cyber Monday 2021?
Cyber Monday is the Monday that follows the Thanksgiving Day and Black Friday. Cyber Monday 2021 falls on 29 November.
Sephora Cyber Monday 2021
Cyber Monday is one of the biggest shopping days of the year, when retailers of all kinds bring deep discounts to their online stores. now we've still got a long ways to go until Sephora's 2021 Cyber Monday sale arrives again. But you can scroll down the page to check out what was offered last year to get an idea of what's likely to come.
As mentioned, We'll be updating this page with the latest news the moment we know more. you can bookmark this page right now, we think they are worth checking out.
What To Expect About Sephora Cyber Monday 2021
The guide to the Sephora Cyber Monday deals 2021 is here to get you all prepped and ready with everything you need to know about what's sure to be one of this year's biggest sales events. Key dates, what to expect, and the best deals from the previous Cyber Monday event are all here to help arm you with the essential info you'll need come November 2021. There's no time to recover from Black Friday madness as most Cyber Monday sales start immediately after Black Friday ends.
Cyber Monday 2021 falls on 29 November this year. However,It's still too early to know what's coming at Sephora Cyber Monday sale this year but you can scroll down the page to view last year's details to get a general idea of the type of offers they typically run. This page will be updated as soon as I know more. Be sure to check back again soon for the latest informations.
Since the sales event is not start yet, you can check the latest beauty sales here: Makeup Sales & Deals This Week

Last Year's Sephora Cyber monday
2020 Ad
Updated on November 30, 2020:
Starting today, Sephora Cyber Monday 2020 officially started, You will see a huge deals update here;
Click: www.sephora.com
Sephora.com offers beauty sale up to 75% off.
Plus, Choose 1 Free Cyber Sample Bag with any $75 merchandise purchase, via coupon code SAMPLEUP . Online only,
samples may vary, while supplies last.
Register or login in Insider members first.
Get 2 free samples with every order.
Free shipping via coupon code FREESHIP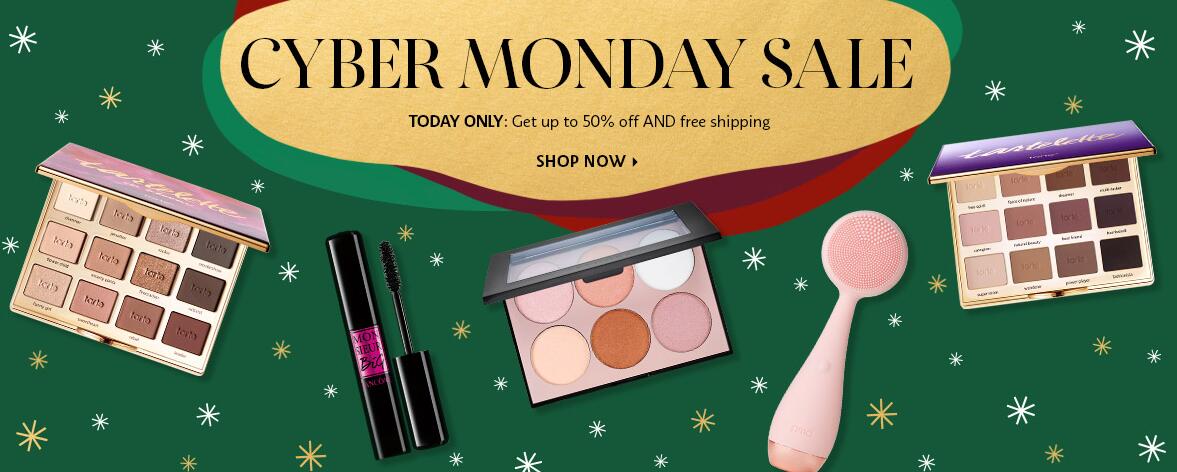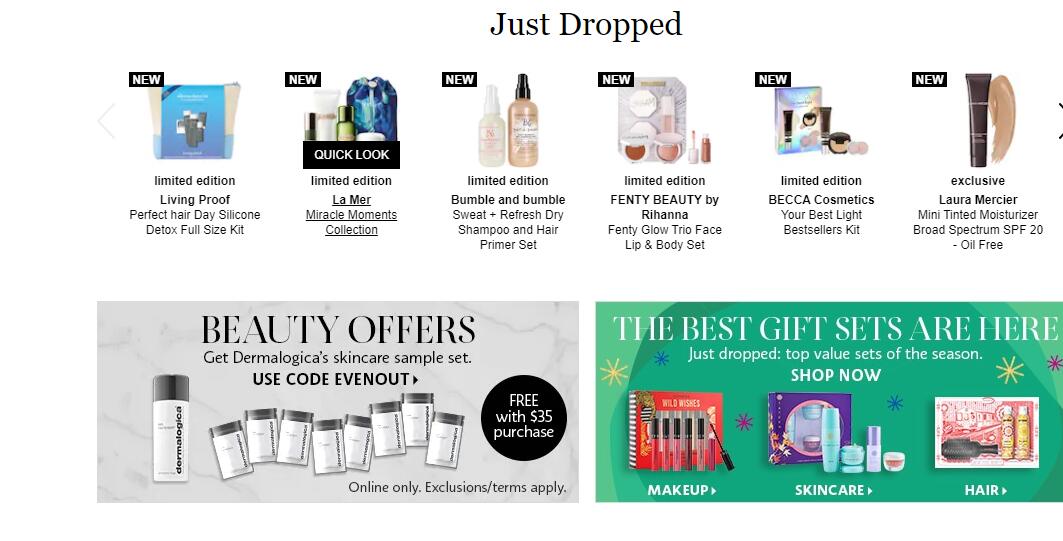 ---
History
Are you interested in seeing some of Sephora' older Cyber Monday ads? Then follow the links below to view the last few years of ad history.
2019 ads:
Updated on Monday December 2, 2019: From surprise sample bag deals to killer discounts on gift sets, get ready for a full day of exclusive online bargains starting right now at Sephora!
Check out Sephora's Cyber Monday sale at sephora.com to save up to 50% off an entire page of specials, while supplies last. You can also pick up a free sample bag with any $85+ purchase. We took a few screen shots of this year's featured bargains but you'll be able to find much more on their site. Good luck and happy shopping!
2019: page 1 page 2 page 3
2018: page 1 page 2 page 3 page 4 page 5
2014: page 1 page 2 page 3
---
More About Sephora
Sephora's Cyber Monday sale is particularly exciting because the retailer is known for its pricey, premium products.
To save year-round, join the Beauty Insider program to earn points on every purchase. Once you earn at least 100 points, you can cash them in for a free gift. If you're a frequent shopper and want to save on two-day shipping, subscribing to Sephora FLASH gets you free two-day shipping for one year, for an annual cost of $15.