After nearly 30 years on the market, Paula's Choice has quietly been blowing up. Paula's Choice is launching at Sephora on February 25, 2021
"For over 25 years, we have been empowering our customers with more than just proven products— we've given them the exact research and truth they need to take the best care of their skin. Our partnership with Sephora is a natural one. Their best-in-class standards, inspiring community engagement, experiential omnichannel expertise, and unrivaled education program perfectly align with our strategic vision," says Tara Poseley, CEO of Paula's Choice. "We're so excited to bring both new and existing customers a truly unmatched experience."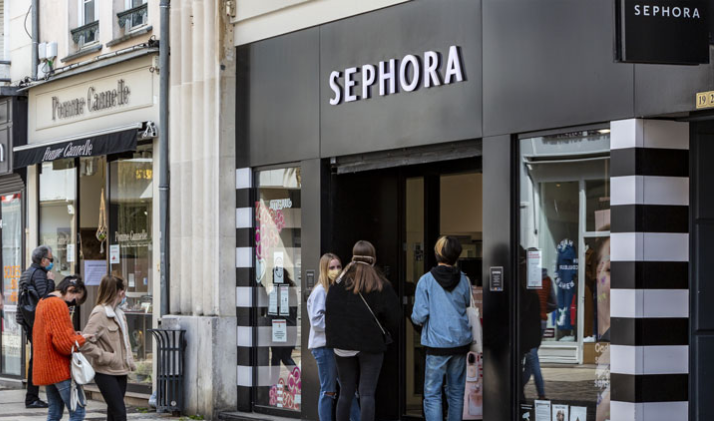 The rollout will start with a digital-first launch of 25 products, followed by a full U.S. retail distribution in all 455 stores in April.
The launch will introduce the first CLINICAL Niacinamide 20% Treatment, along with Paula's Choice best-selling 2% BHA Liquid Exfoliant and Boosters.
Product launching in store include:
2% BHA Liquid Exfoliant, $29.50
C15 Super Booster, $49
Clinical 1% Retinol Treatment, $58
Clinical Niacinamide 20% Treatment, $48
Resist Youth-Extending Daily Hydrating Fluid SPF 50, $33
25% AHA + 2% BHA Exfoliant Peel, $39
Six Paula's Choice products sold out on Sephora's site within the first month, and the e-mail sign-up waitlist for the 2% BHA Liquid Exfoliant is in the thousands. Keeping up with the demand has been a key challenge. "We've just completely outstripped expectations," says Kussmann.
Paula's Choice has been working closely with Sephora to restock products quickly. "Restocking isn't as time-consuming when you're actualizing to forecast, but, when you exceed it like this, you really need to have those conversations," says Kussmann. "And we have a very strong partnership with the team on sharing information, problem-solving, prioritizing. So, that helped us really achieve getting back in stock as quickly as we have." She adds, "If I were to rewind, I would have started this launch with a much higher forecast and, then, ready for the results that we have seen from the outset."
Kussmann said she could see shoppers picking up Paula's Choice hero products in store, where they will be displayed on Sephora's Skin Care Favorites wall, and then continuing to branch further into the brand via the larger online assortment. She described the sales Paula's Choice expects from the Sephora launch as "nominal" compared to the brand's continued momentum online.
Learn more at Sephora