NYX has today launched their NYX 2 Me Luv Me Valentine's Day Collection, and also the NYX Lunar New Year Collection.
Their Valentine's Day collection has only two products. Let's take a moment and admire the new NYX 2 Me Luv Me Valentine's Day Collection.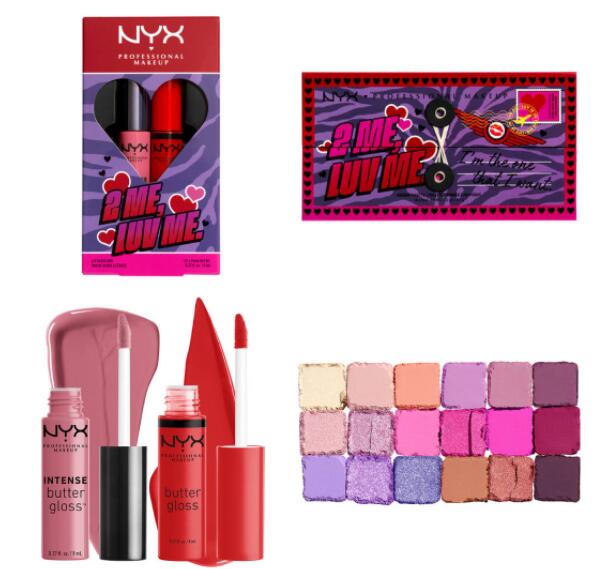 ​
Price:
Release Date:
Where to buy:

Nyx 2Me Love Me Shadow Palette $30
Nyx 2Me Luv Me Lip Lips $9

Available now
at NYX
Nyx 2Me Love Me Shadow Palette
Make V-Day the new Me-Day with 18 pro-grade shades that will level up your eyeshadow game. This palette is filled with ultra saturated mattes and shimmers that will inspire endless color combinations. In epically collectable love-letter inspired packaging, these creamy and blendable shades are packed with powerful pigmentation.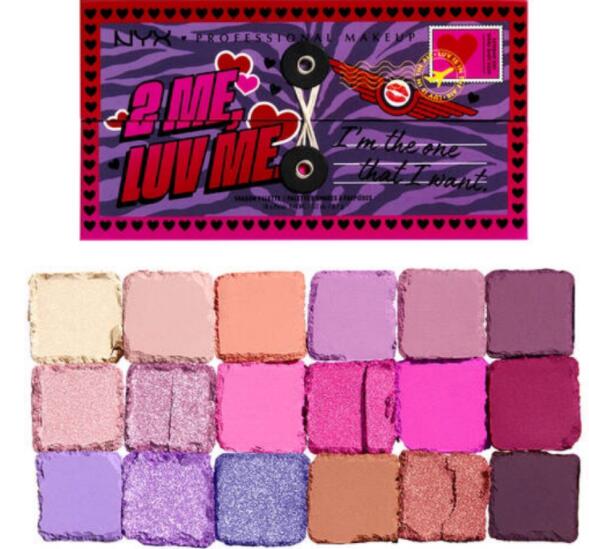 Celebrate yourself with our best-selling lip gloss in a duo made 4 U. Meet the buttery soft, silky smooth, cult classic lip gloss that melts onto your lips. Never sticky, always kissable, with shades that are a match made in heaven! Gorgeous on its own, over your favorite lipstick or lip liner and comes with 2 limited edition shades you'll fall in love with. Our Butter Gloss adds the perfect pop of shine to your V-Day makeup look.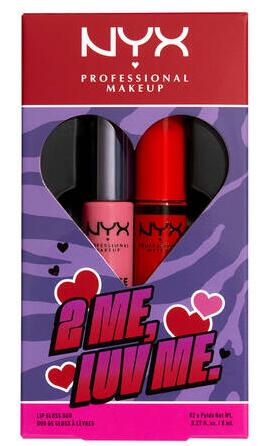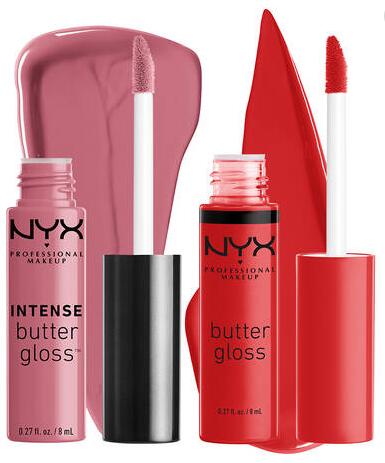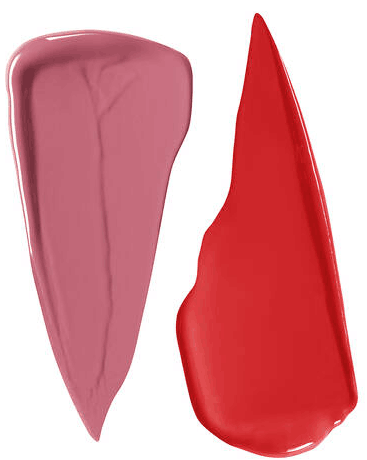 I personally like Nyx 2Me Love Me Shadow Palette very much. There are 18 shadows in the pink cardboard style package. All the hues have a heart-shaped protruding detail on the pan.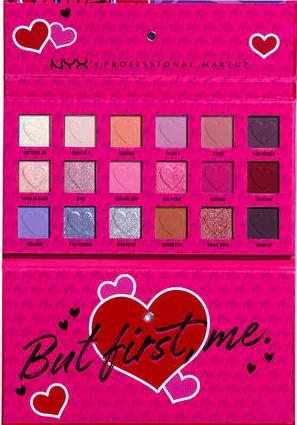 I strive to share up-to-date and accurate information. Popular items can sell out quickly. If you are interested in NYX 2 Me Luv Me Valentine's Day Collection, you must hurry up.
In addition, You can check out more information about NYX by clicking the link below.