Nudestix and Hilary Duff launched a new capsule collection. The Daydreamer Palette by Hilary Duff is designed to take your look from day to night with tones and textures designed to enhance your natural beauty. It includes a Nudies Matte All-Over Blush, Glow All-Over Highlighter, three Magnetic Luminous Eye Colors, and Gel Color Lip and Cheek Balm. This is a creative collection, the product is designed to be easy to carry and easy to use. This allows you to maintain a sophisticated look anytime, anywhere. If this is what you need, keep watching!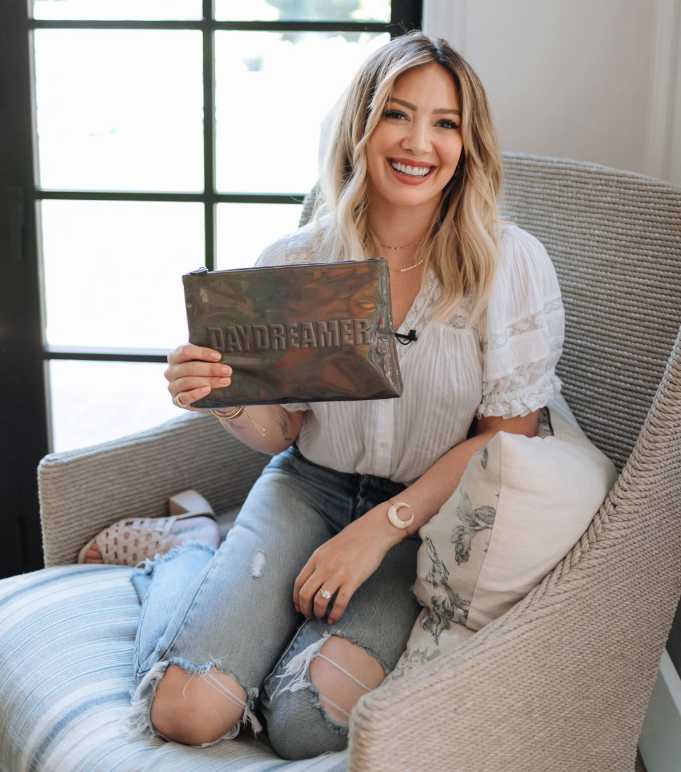 Nudestix Day Dream Palette by Hilary Duff For Fall 2019
Available – Now online at nudestix
The kit contains six brand new shades in Nudestix formulations you already love so you can get dreamy makeup looks every day — whether you're focused on your goals or your head is in the clouds.
The Daydreamer Palette brings your makeup routine to the next level, with fresh new shades that range from gorgeous burnt ambers to subtle soft pinks and beyond. The kit includes three shimmery eye pencils, a matte blush, a pearl highlighter and a multipurpose lip balm — giving you everything you need to get glowing skin, pink glossy lips and delicate, earth-toned eye makeup.
Plus, all products in the Daydreamer Palette are conveniently dual ended, featuring all of the tools you need to ensure your makeup lasts. Both the NUDIES BLUSH and NUDIES GLOW color sticks feature a color block on one side and a detachable blending brush on the other for easy application. The kit's four remaining makeup pencils come with a compact makeup sharpener that can be attached to the end of each product for maximum safekeeping and easy, on-the-go use.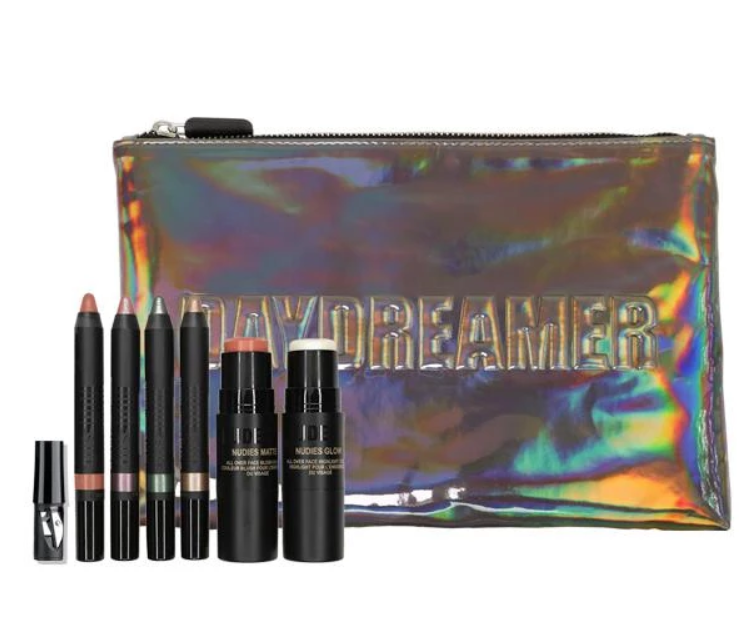 This kit contains:
3 MAGNETIC LUMINOUS EYE COLOR Pencils in Prism, Bright Eyes + Night Dweller
NUDIES MATTE ALL OVER BLUSH COLOR in Body Language
NUDIES GLOW ALL OVER HIGHLIGHT in Half Moon
GEL COLOR LIP + CHEEK BALM in Secret Keeper
Exclusive Day Dreamer Pouch
Matte Black Makeup Tin
Cosmetic Mirror
Makeup Sharpener