Beauty advent calendars make each morning all the more special. You are going to be completely thrilled with the contents this year. If you want to know all the details on the No7 25 Days of Beauty Advent Calendar 2020, Check out the details below!
PRICE:
$45 (worth $172.50)
Official Release Date:
Available now at Boots
Brand Description:
With the treats inside worth a whopping combined value of £172.50, the calendar is actually available for just £45 – offering lucky beauty fans a total of £127.50 off. As part of the calendar launch, Boots is also bringing back its Golden Ticket competition from last year. This means 10 lucky customers who snap up the No7 advent calendar will find a golden ticket inside, worth a whopping £1,000 to spend on No7 products.Right now the contents are being kept strictly under lock and key! It will of course inlude No7 skincare and cosmetics favourites, This calendar has kept to a fairly similar theme over the years.
My Rating: 4 /5
CONTENTS
No7 Stay Perfect Amazing Eyes Pencil (Black)
No7 Extreme Length Mascara (Black) 7ml
No7 Skin Illuminator (Nude) 30ml
No7 Gel Finish Nail Colour (Porcini)
No7 Gel Finish Nail Colour (Golden Sands)
No7 Instant Illusions Airbrush Away Primer 10ml
No7 Protect & Perfect Intense Advanced Day Cream 25ml
No7 Protect & Perfect Intense Advanced Night Cream 25ml
No7 Protect & Perfect Intense Advanced Serum 5ml
No7 Protect & Perfect Intense Advanced Eye Cream 5ml
No7 Radiant Results Revitalising Cleansing Wipes
No7 Laboratories LINE CORRECTING Booster Serum 3ml
No7 Instant Results Revitalising Peel-off Mask 10ml
No7 Hydration Mask 100ml
No7 High Shine Lip Crayon (Rosy Blush)
No7 Eye Shadow Primer 10ml
No7 Moisture Drench Lipstick (Desert Rose)
No7 Slanted Tweezers
No7 Body Milk 50ml
No7 Protect & Perfect Lip Care 10ml
No7 Radiant Results Daily Face Polish 15ml
No7 Lift & Curve Eyelash Curler
No7 Hydrogel Eye Mask
No7 Precision Lips Liner (Nude)
Blusher Voucher (Entitles you to claim one free No7 Blusher in the shade of your choice, valid from 1st October-31st May 2021)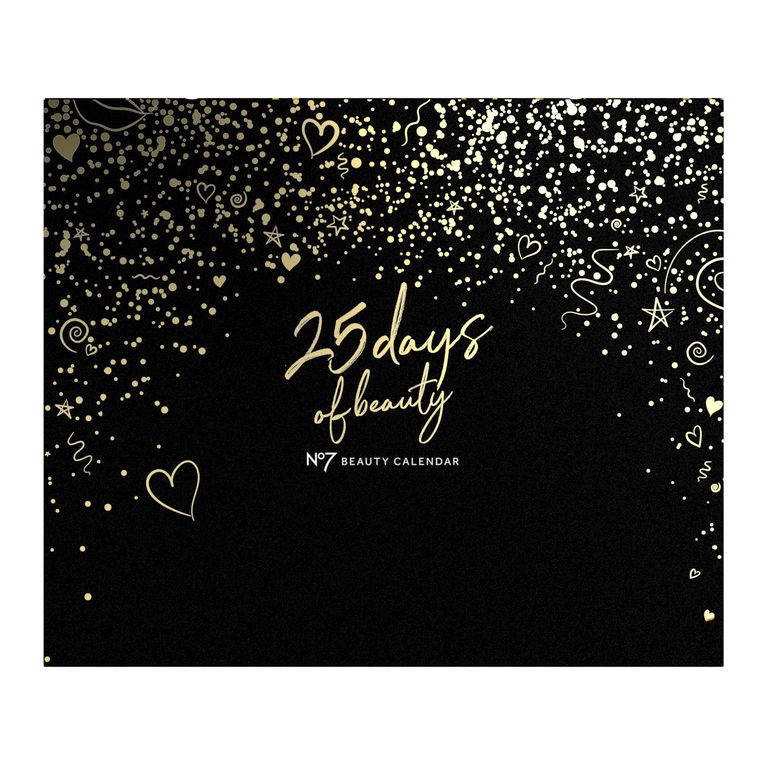 TIPS:
Check out our list of beauty ADVENT CALENDAR releases, and be sure to check back as many more are announced. To help guide you to find the 'best beauty advent calendar of 2020', we've rounded up every single beauty advent calendar for 2020 – Watch this space for more details and in the mean time check out the best beauty advent calendars to snap up this Christmas. and if a brand is yet to share any details, we've predicted their offering based off last year. From the products included inside (think, lipstick, perfume, eyeshadow and so much more, to the on-sale dates.