At Anastasia Beverly Hills came gorgeous eye makeup set for the Palette Vault.
It was previously released in 2018 as a limited edition, but was quickly sold out, so for those who wanted but did not have time to buy it last time, this is a second chance!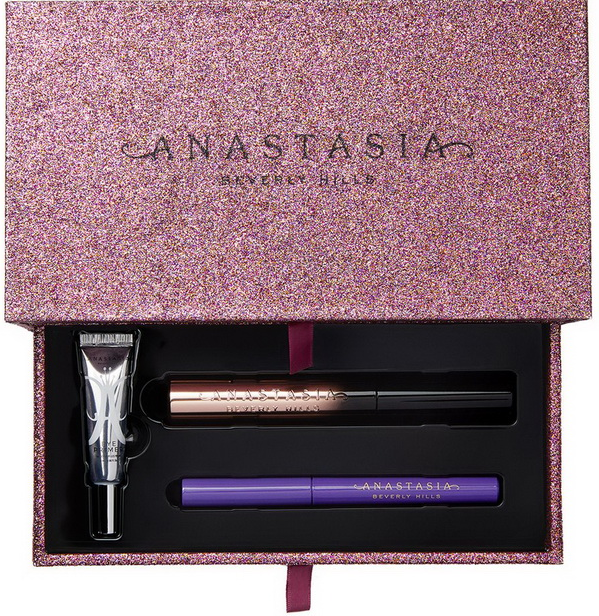 ​
It includes a full-size Sultry eyeshadow palette, plus Liquid Liner, Lash Brag Volumizing Mascara and Eye Primer. All of this is housed in a sparkling set of drawers that would look good on a dressing table.
The Anastasia Beverly Hills Sultry Eyeshadow Palette Vault contains:
The liquid eyeliner Anastasia Beverly Hills Liquid Liner (2,4 ml);
Mascara Anastasia Beverly Hills Lash Mascara Volumizing Brag (10 ml) in matt black shade;
Matte lipsticks Anastasia Beverly Hills Matte Lipstick in hue Dead Roses (3,5 g);
Reticulation eyeshadow Anastasia the Beverly Hills Sultry an Eye Shadow the Palette .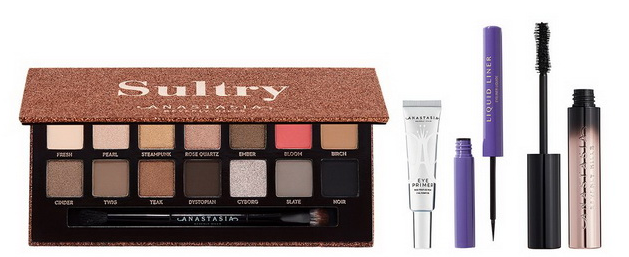 Includes 14 colors:
Cinder – beige metallic with gold flecks
Fresh – ultra-matte pink ivory
Twig – ultra-matte dark gray
Pearl – metallic pearl with a pink undertone
Teak – metallic golden brown
Steampunk – Metallic bronze topaz
Dystopian – ultra-matte dark ash brown
Rose Quartz – metallic peach with a pink glow
Cyborg – metallic silver with a purple hue
Ember – khaki metallic bronze
Slate – ultra-matte gray
Bloom – ultra-matte coral pink
Noir – ultra-matte deep black
Birch is an ultra-matte medium yellow with a gray-brown undertone.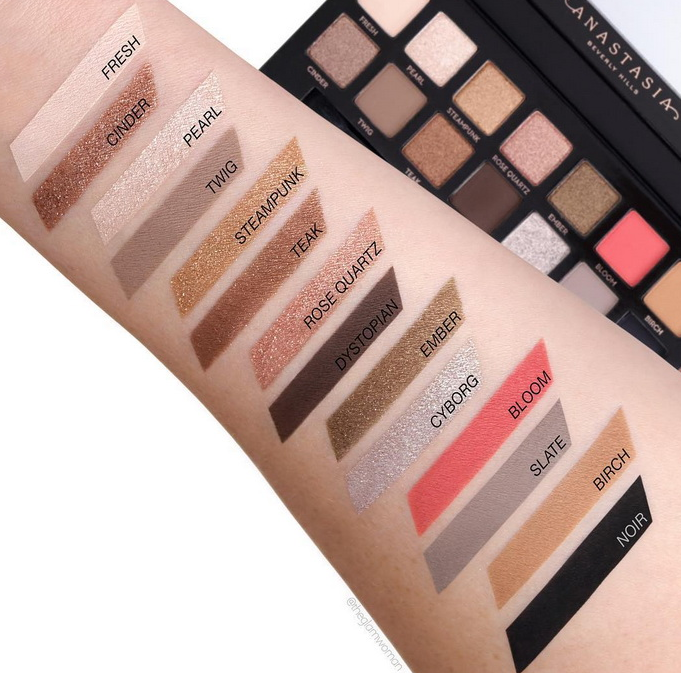 You can check out more information about Anastasia Beverly Hills by clicking the link below.