Many beauty products come and go, especially now in the fast paced world of beauty. One product that has really withstood the test of time is the iconic NARS Orgasm blush. anyone (really, anyone) who has ever set foot in a Sephora, and their eyes will light up at the mention of a little blush called Orgasm.This peachy pink shade with a hint of golden shimmer has been around for 20 years. the iconic, gold-flecked, peachy-pink shade was dreamed up by François Nars in 1999. That means that this year marks two decades of it enjoying bona fide icon status.
"I actually first created the name, then the shade — I wanted something shocking," François Nars says, adding that its level of success is one that he could have never anticipated. However, name aside, there's no denying that the magic behind the blush has to do with the fact that it actually looks incredible on virtually every skin tone. "The pink color and subtle shimmer gives you a natural flush," he explains. "I designed Orgasm Blush the same way I design all my colors — it just so happened that Nars fans fell in love."
The original Nars Orgasm Blush
2005–2007: First came blush, then came…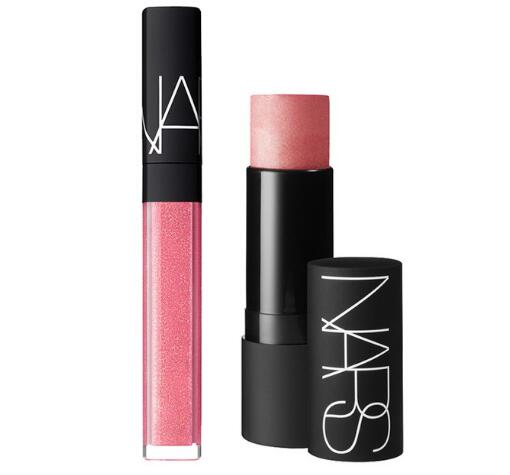 2008: Meet Super Orgasm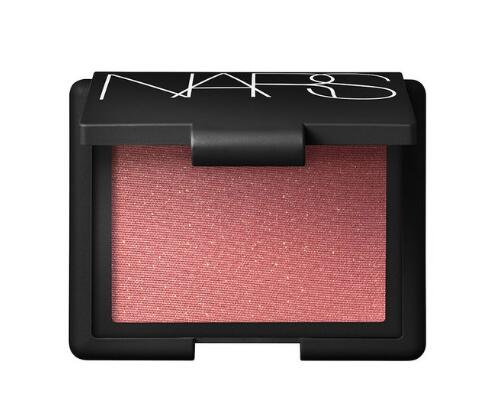 2009–2011: Orgasm becomes a popular celeb name-check
2017–2018: Make way for more Orgasm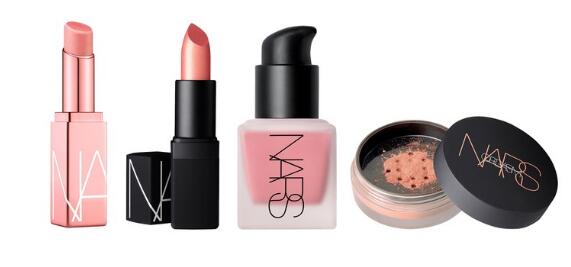 This Year, NARS launched another Orgasm Collection this year with new additions to the line.
The collection is available at Sephora and NARS Cosmetics:
Orgasm Blush ($40) in an oversized metallic rose compact
Orgasm Liquid Highlighter ($30) a sheer shimmery illuminator in liquid drops form
Oil-Infused Lip Tint ($26) a color adjusting lip oil that adds a lush pink glow
Endless Orgasm Palette ($49) six satiny creams that have varying degrees of shimmer for an ultra dewy look, can be used on eyes, lips and cheeks
Orgasm Blush Jumbo – $40.00
Lusted after by women since it was first released in 1999, this blush has developed a cult-like following for a reason. Universally flattering and iridescent in finish, this peachy-pink blush adorns cheeks with the perfect flush and a beautifully reflective sheen.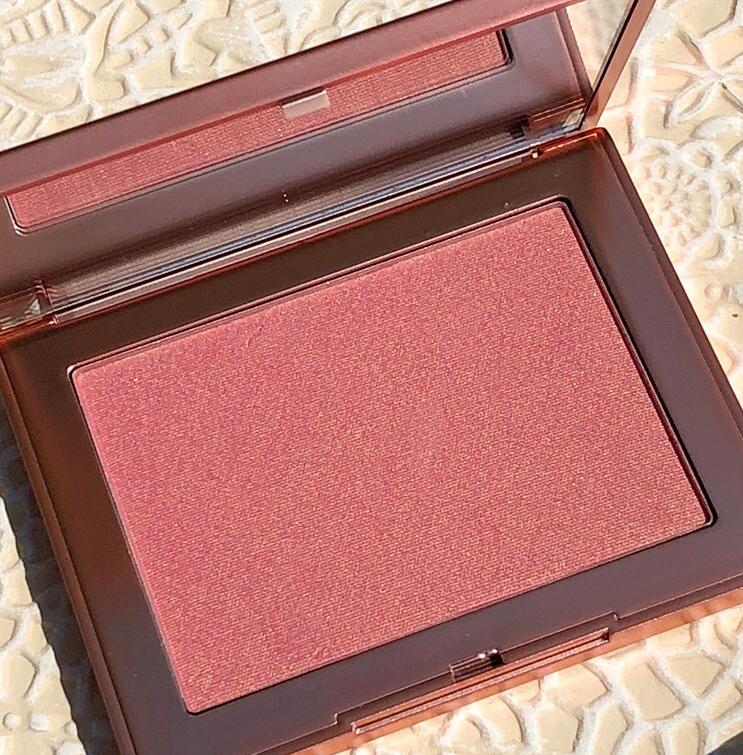 Orgasm Oil-Infused Lip Tint – $26.00
Slip into something more comfortable. New Orgasm Oil-Infused Lip Tint adds sheer sensation and a surge of hydration for seductively plush lips with a hint of tint.
Glide it. Gloss it. Go for it. Turn on the iconic, universally flattering glow with four new ways to Orgasm. Sultry, sensational Orgasm Oil-Infused Lip Tint stimulates lips with a surge of hydration and an irresistable afterglow. Orgasm Liquid Highlighter arouses eyes and cheeks with dewy, illuminating finish. Glow even bigger with oversized Orgasm Blush and ultra-sensorial Endless Orgasm Palette, designed for maximum experimentation. Whatever your pleasure, Orgasm from every angle.
Orgasm Liquid Highlighter – Limited Edition
This new liquid highlighter has a light texture like a feather. The shade of peach pink gives a fresh luster to any skin tone while the pomegranate extract will keep skin moisturized.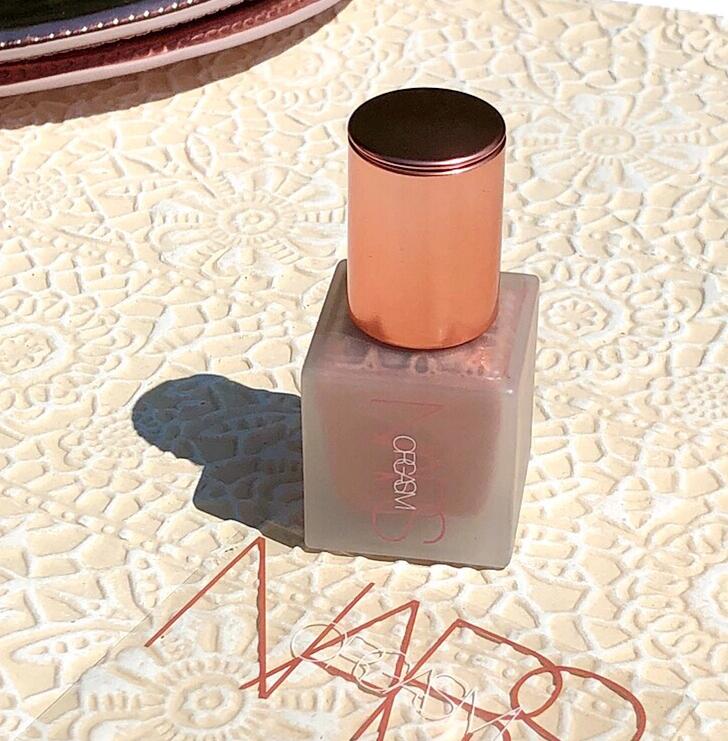 NARS Endless Orgasm Palette – Limited Edition
An endless orgasm palette that can be used not only for eyes but also for cheeks and lips, with six colors. In addition to peach pink orgasm shades, compatible beiges, sorbets, pink lilacs were combined into one palette.