Lime Crime's latest Lip Pops Satin Lipsticks Collection has a chic design and rich shades. This collection includes 9 shades, from popular pink and shocking purple to dark green shades. This lipstick has a moisturizing satin finish and can be applied silky and smooth on the lips. According to the brand, Lip Pops remind us of the frozen treats we were obsessed with back in the day. We're talking about the big ole ice pops we enjoyed every summer and the tangy-sweet flavors that melted right onto our lips, always leaving behind a faint stain of color.This lipstick has Lemon-lime scented, which can make you enjoy the sweetness similar to summer smoothie lastingly. Check out the details below!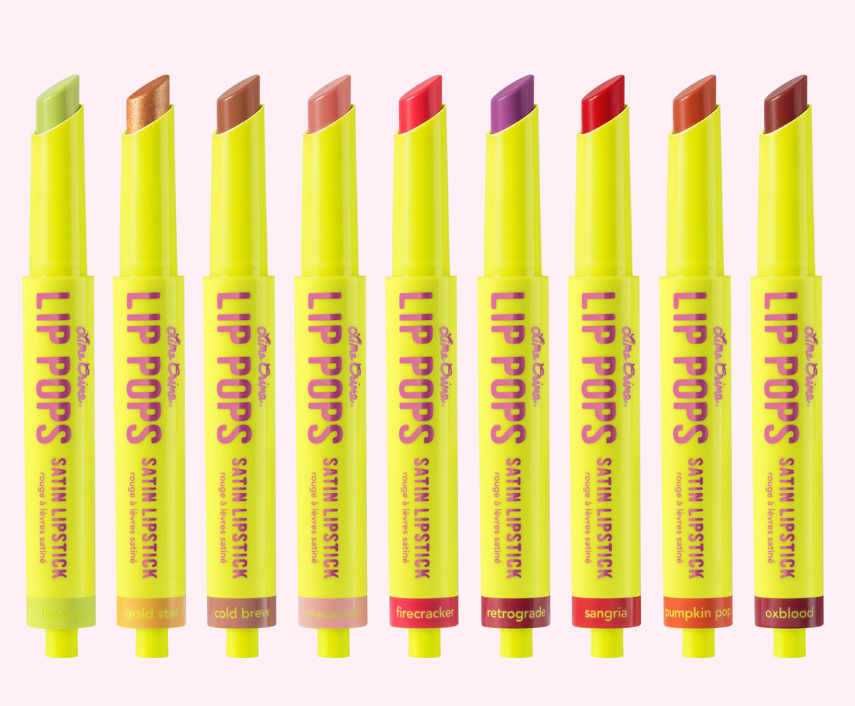 Lime Crime Lip Pops Satin Lipsticks Collection
Available – Now at limecrime
Lime Crime Lip Pops Satin Lipsticks – $20
Lip Pops satin lipsticks give your lips silky smoothness while making 'em pop with color! Take a break from matte lips and glide Lip Pops on to get a satin finish with buildable coverage. Coat your lips in just a hint of a hue or saturate 'em in layers – whatever you want! Lip Pops also come in a sleek, twisty tube that easily retracts so you can quickly apply color onto your lips in seconds.
All you gotta do is click the Lip Pop up, swipe it on, twist that bottom to the left to send it back down, then cap it for the next time you wanna get lightweight, satiny lips ASAP! Satisfy your lip cravings and get color in a click.
Refreshes lips with a moisturized satin finish and a hint of color. It'll look like a colorful ice pop has melted right onto your lips – only without the hot, sticky mess!
With buildable coverage, you can give your lips just a hint of a hue or saturated layers of color.
Sheens condition and lock in moisture.
Lemon-lime scented so your lips look and smell yummy!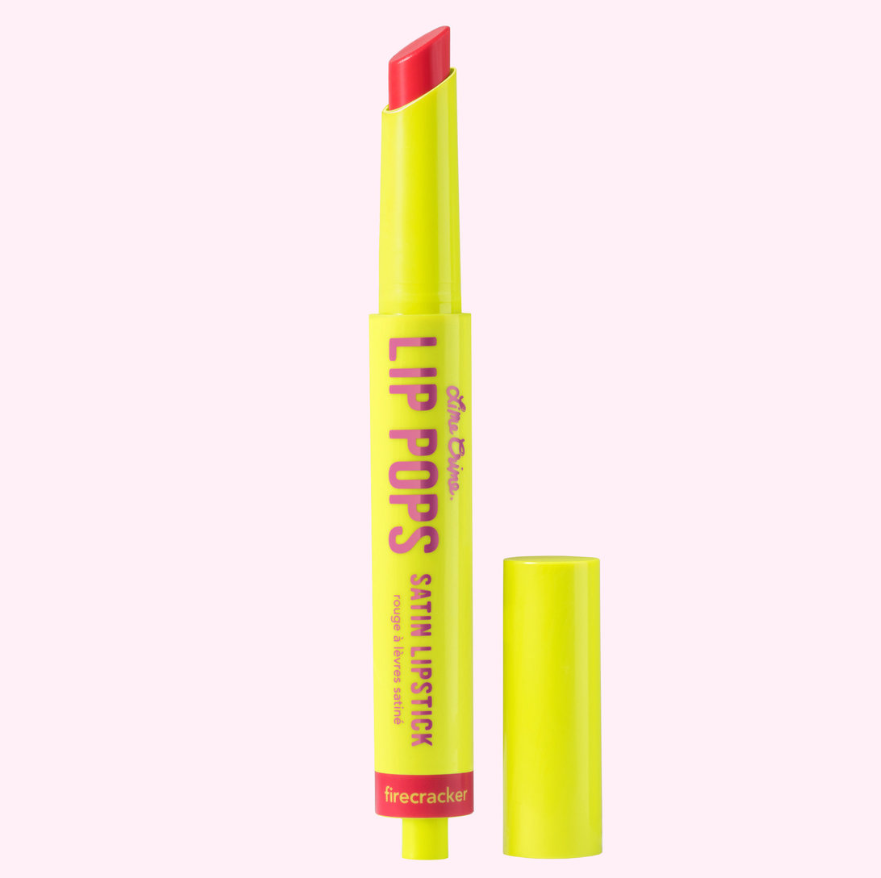 Shades:
LIME ST: Lime green (LIMECRIME.COM EXCLUSIVE)
PUMPKIN POP: Red-orange
COLD BREW: Cool taupe brown
SANGRIA: Cool toned red
RETROGRADE: Medium pinky lilac
MACAROON: Pale nude pink
GOLD STAR: Metallic gold
OXBLOOD: Deep oxblood red
FIRECRACKER: Poppy red