Named Domaine de la Rose by Lancôme, the subsidiary of the L'Oréal group has once again acquired an estate in Grasse, consisting of more than four hectares. Already well established on this estate with six hectares of crops, this initiative by the luxury brand further confirms its presence in the region, the national capital of perfume.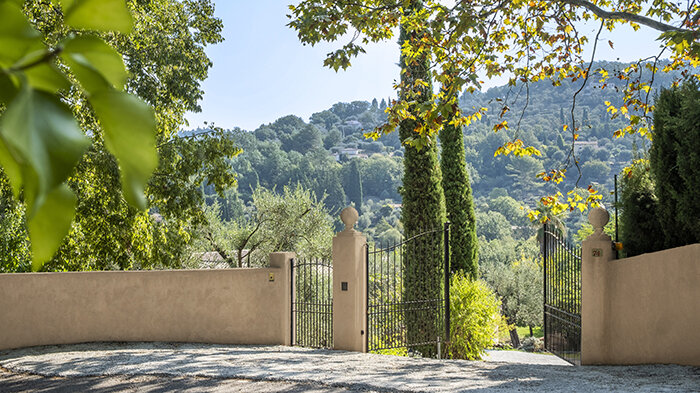 Since the 17th century, Grasse has been the center of the French perfume industry and is recognized as the perfume capital of the world. Known for its sweet-smelling lavender fields, the beautiful city is located in the south eastern part of France in the area of Provence and is home to three parfumeries, including Galimard (which dates back to 1747). Chanel has been investing its production and cultivation there for years, in order to maintain this high quality local production and preserve this unique know-how. The city has also been classified as a UNESCO Intangible Heritage of Humanity site for its perfume-related know-how.
For its part, Lancôme, a subsidiary of the L'Oréal group, has become one of the world leaders in the luxury beauty sector, and aims to perpetuate and protect this know-how in the cultivation of perfume plants. "The rose has always been dear to the Lancôme house. We are very honored and proud of this acquisition, which strengthens our presence in Grasse, the world cradle of perfumery. This estate has been cultivated for about 5 centuries and the family that formerly owned the estate is among the pioneers of organic cultivation of perfume plants in Grasse. Thanks to this exceptional estate, Lancôme becomes the owner and producer of organic roses that will be dedicated to perfume creation," said Françoise Lehmann, Lancôme International Managing Director.
Lancôme already farms various fields, including the Valensole plateau, where five hectares of roses are cultivated, belonging exclusively to the luxury brand, and the Centifolia rose, both intended for the brand's skin care ranges.
Aside from rose production, Lancôme has plans to begin beekeeping and grow iris, jasmine, lavender, bitter orange, tuberose and osmanthus, as well as aromatic plants including immortelle, verbena and Madonna lily.