Gucci Beauty has just launched a new lipstick collection with a vivid matte finish,which is Gucci Beauty Rouge à Lèvres Mat Matte Lipstick Collection. The highly pigmented Rouge à Lèvres Mat Lipstick debuted with 28 matte shades, mostly a mix of neutrals, pinks. This collection has a luxurious design, each lipstick comes housed in a gold tube designed by Michele.If you are interested in this collection, check out the details below!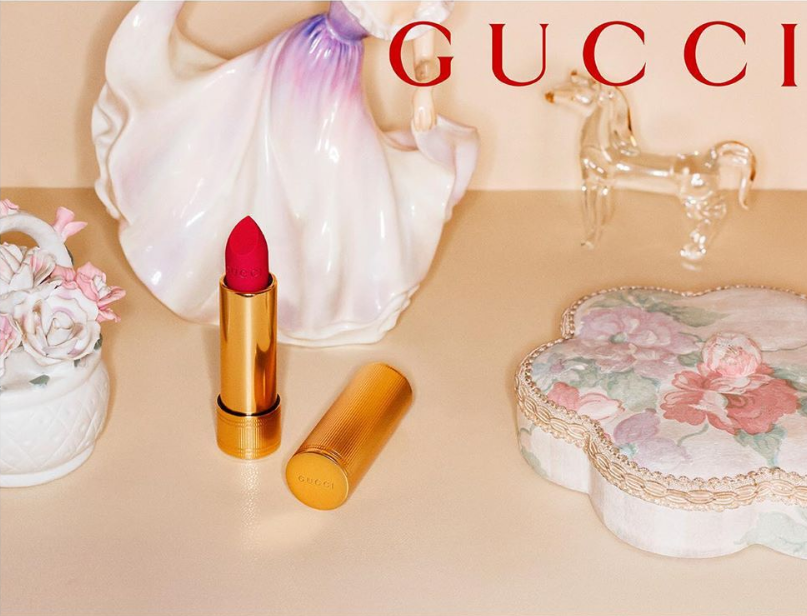 Gucci Beauty Rouge à Lèvres Mat Matte Lipstick Collection
Available -Now at sephora,gucci.com
Gucci Beauty Rouge à Lèvres Mat Matte Lipstick – $42.00
Rouge à Lèvres Mat presents a collection of intensely-hued lip colors with a long-lasting matte finish. Specially formulated with rich pigment and gelling waxes, the lipstick delivers vibrant color with a soft, velvety feel. Born under the creative direction of Alessandro Michele, a range of brilliantly colored shades are inspired by iconic Hollywood movies and characters from the gilded era. The bold color palette speaks to the eccentric and free-spirited mood of the House's collections—an unconfined and unlimited form of self-expression—with each lipstick encased within precious gold-toned packaging etched with an engraved design.
This lipstick has a bright and rich color and the feel is smooth, soft, and velvety. All shades are created with a formula dense in pure pigments, resulting in brilliant color from nudes to oranges and pinks, reds, purples, and a shade of majestic green.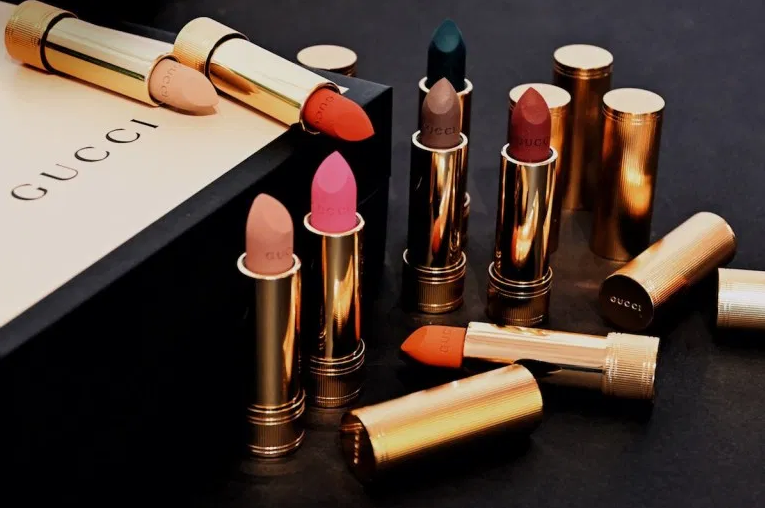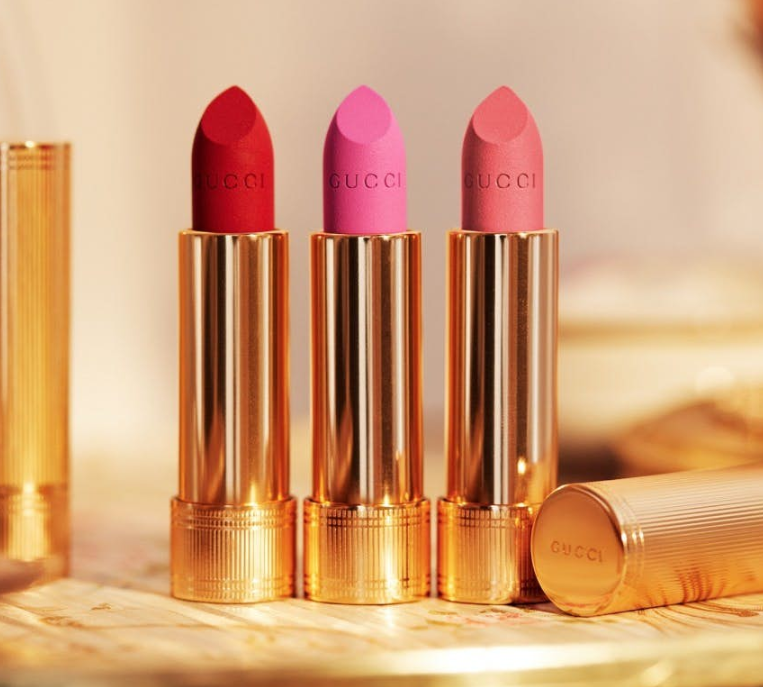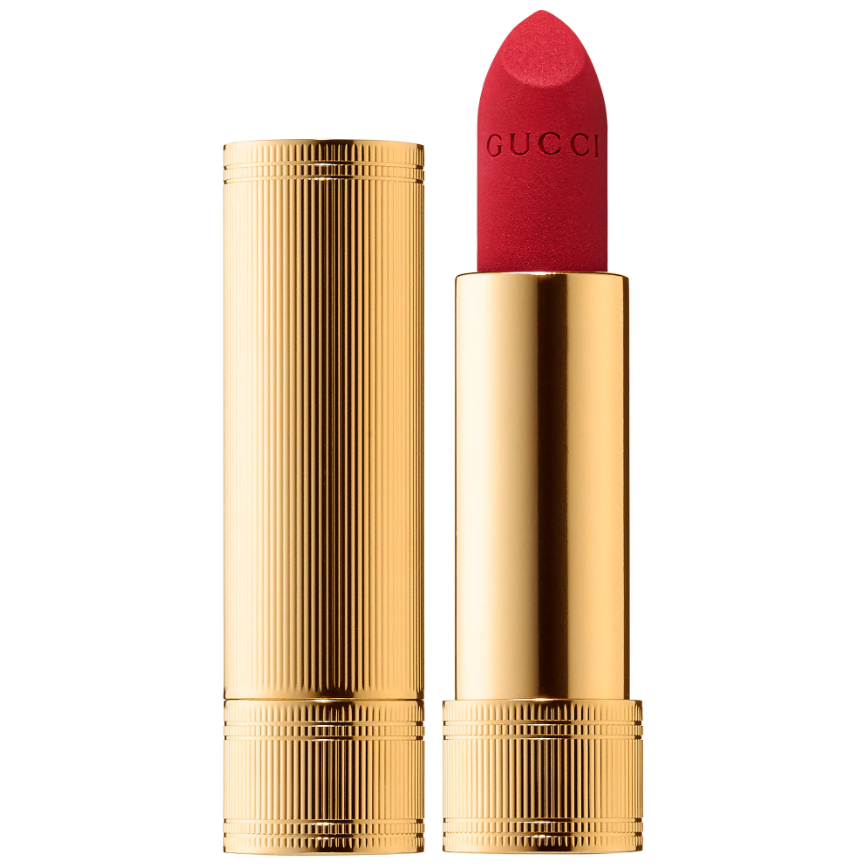 At other times throughout the campaign, the new matte lipstick is exclusively represented in this form: A memory left on a mug, written in bright red or berry pink. "Lipstick marks on the teacup are a nod to beauty's outdated standards, a world where lips have to remain perfectly made up, and women are expected to not transfer their lippie while they eat or greet," explained the house in an Instagram post on @GucciBeauty.