If you love beauty gifts with purchase, this is the place for you! this page is List of Dior Beauty gift with purchase 2020 schedule. If you are interested in Dior Beauty, please feel free to check the content update on this page.
Dior Beauty gift with purchase info is being updated one after another, Please wait a moment to check.
Dior Beauty GWP online now
[Updates 07/31]
Receive a Rouge Dior Coffret Lip Box with any $125 Dior beauty purchase.
Set includes:
– Rouge Dior Couture Lip Color Matte, Rouge Dior Collection in 999, deluxe mini
– Rouge Dior Couture Lip Color Satin, Rouge Dior Collection in 999, deluxe mini
– Black Lip Box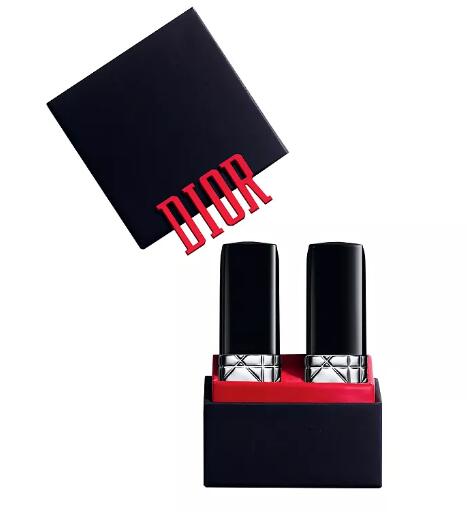 One per customer. While supplies last.
---
Receive a Complimentary Miss Dior Eau de Parfum 2-Pc. Gift with any $150 Dior Women's Fragrance Purchase
Gift Includes:
Miss Dior Eau De Parfum Deluxe Mini
Miss Dior Body Milk
Receive a Complimentary Dior Homme EDT Mini Deluxe with any large spray purchase from the Dior Men's Fragrance Collection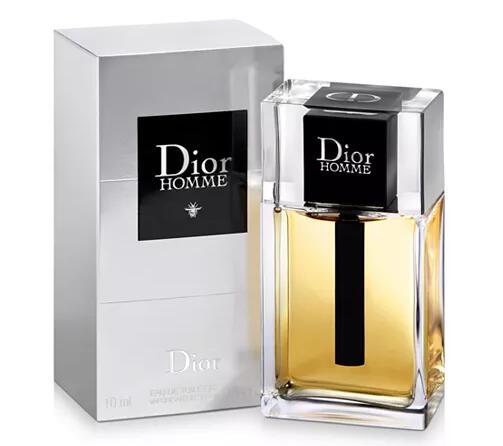 Receive a Complimentary New Addict Stellar Halo Shine Bubble Card and Diorshow Mascara Deluxe with any Dior Beauty Purchase
This Gift Includes:
Addict Stellar Shine Bubble Card
Diorshow Mascara 1.5ml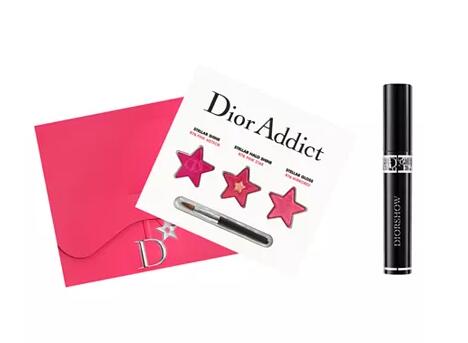 Enjoy free shipping when you spend $25 or more!
---
Receive this complimentary gift*, yours with any $125 Beauty/Fragrance purchase.
Gift Includes:
Sisley Hair Rituel Pre Shampoo Mask
MFK L'eau a la Rose
Valentino Born in Roma
Vital Proteins Unflavored Collagen Peptides
8 Greens Sachet
Pellequr Salve
Knesko Eye Mask (only some bags will get this one)
One of the following Chantecaille items: Rose Face Oil, Rose de Mai Face Cream, Lip Chic
---
Receive deluxe samples of Prestige La Crème Texture Essentielle (0.17 oz.) and Prestige The Eye Concentrate (0.1 oz.) with your $225 Dior makeup or skin care purchase. Online only.*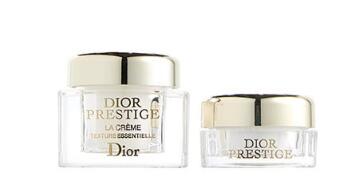 ---
Receive a Capture Totale Serum & Cream Duo Card sample* with any $25 Beauty purchase. Use code DIOR14SF at checkout.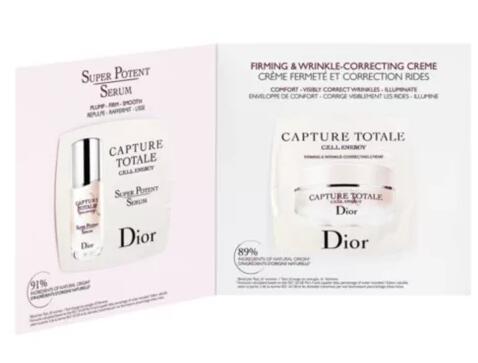 ---
More Merchant link
Dior | nordstrom | macys | saksfifthavenue | sephora | bloomingdales
Dior Beauty GWP in stores now
TBA
More about Dior
Normandy-born Christian Dior founded his eponymous label in 1947 and quickly became one of the most influential designers of the century. From catwalk-inspired cosmetics to cutting-edge skin care and timeless fragrances, Christian Dior has brought us some of the most luxurious, trendsetting, and fashionable beauty products around. It's this magical mix of couture-meets-cosmetics that not only attracts celebrities, supermodels, and the society set, but also has solidified Dior's reputation as one of the most unabashedly stylish beauty brands in the world.
Christian Dior always searched his surroundings for "spots of color that would enliven the streets of tomorrow". It all began in 1954 with a timeless lipstick that still incarnates refined elegance today. Later, Dior launched a complete makeup range. Sometimes sophisticated, sometimes natural and always themselves, women discovered the pleasure of playing with shades… Today, the collections are continuously enriched with each season for a veritable whirlwind of colors.
You know the feeling of finding the exact Dior Beauty product you want? Well, imagine that feeling while discovering you're getting a free no-strings-attached gift with your Dior Beauty purchase.
Various retailers (especially beauty brands) offer a gift with Dior Beauty purchase, ranging from lipstick to designer duffle bags. Make your shopping experience a little sweeter by snagging a freebie from these stores. Learn more about Dior Beauty gift with purchase at their website.
All Dior Beauty gifts available while supplies last. Call or check this page to verify offer details. Chicmoey—saving you money, time and headaches! Explore more FREE BEAUTY on chicmoey.com