Dor is set to release its most magical calendar yet with this fairy-tale inspired offering.
Designed by Italian artist Pietro Fuffo, the 2022 advent calendar is decorated with a golden illustration of the Dior 30 Montaigne Boutique and pays tribute to the brand's signature colour palette.
Expect a wide range of goodies, spanning skincare, fragrance, body and candles.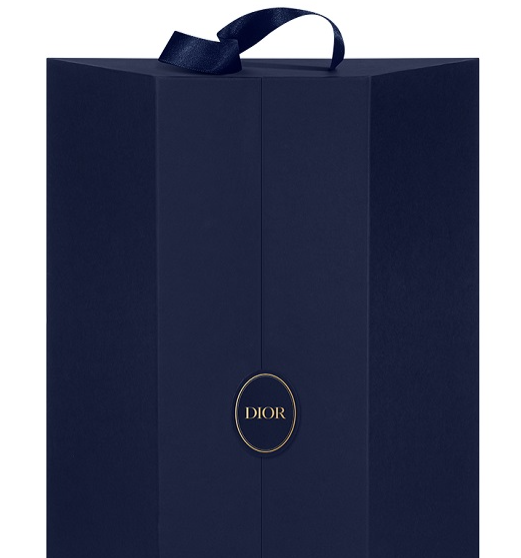 PRICE:
£470
Official Release Date:
Coming soon at Dior.com
My Rating: 4 /5
The front of the calendar features a magnetic DIOR branded panel, which holds the calendar together, but it's easy to open.
When it does, it reveals the most stunning depiction of the iconic DIOR 30 Montaigne Boutique building, under the night's sky with lots of beautiful stars in the sky.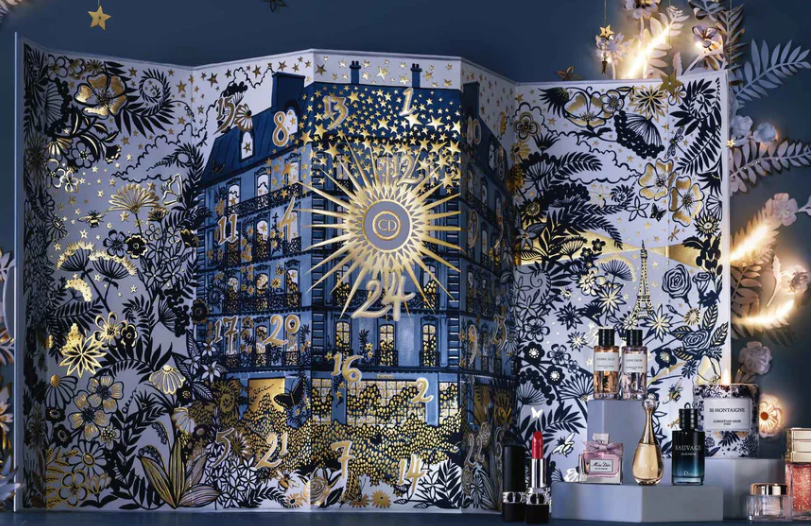 Includes:
Dior La Collection Privée the Osmanthus Candle 35g
Dior La Collection Privée Ambre Nuit Candle 35g
Dior La Collection Privée Jardin D'oranger Candle 35g
Dior La Collection Privée Christian Dior Oud Ispahan 7.5ml
Dior La Collection Privée Christian Dior Gris Dior Fragrance 7.5ml
Dior La Collection Privée Christian Dior Jasmine Des Anges Fragrance 7.5ml
Dior La Collection Privée Mini Bath & Body Gris Dior 15ml
Dior Capture Totale Super Potent Serum 10ml
Dior Rouge Dior Lipstick 999 Velvet Finish 1.5g
Dior Prestige La Micro-Huile De Rose Advanced Serum 10ml
Dior Rouge Dior Baume 000 Satin 1.5g
Dior Rouge Dior Lipstick 100 Velvet Finish 1.5g
Dior Rouge Dior Vernis 999 7ml
Dior J'adore Eau De Parfum 5ml
Dior J'adore Parfum D'eau 5ml
Dior Sauvage Eau De Toilette 10ml
Dior Miss Dior Eau De Parfum 5ml
Dior Miss Dior Blooming Bouquet 5ml
Dior Miss Dior Hand Cream 20ml
Dior Prestige La Crème 15ml
Dior Diorshow Iconic Overcurl Mascara 4ml
Dior Diorshow Maximizer 3 D Mascara Primer Serum 4ml
Dior La Collection Privée Christian Dior 30 Montaigne Candle 85 g (limited edition calendar exclusive)
Dior Lucky Star Decoration (limited