A limited-edition, four-step, easy-to-use eyeshadow palette in pearlescent packaging with shimmering Mother of Pearl Pink and Pearlescent Gold shades.
Price:
$56
Release Date:
Available now
Where to buy: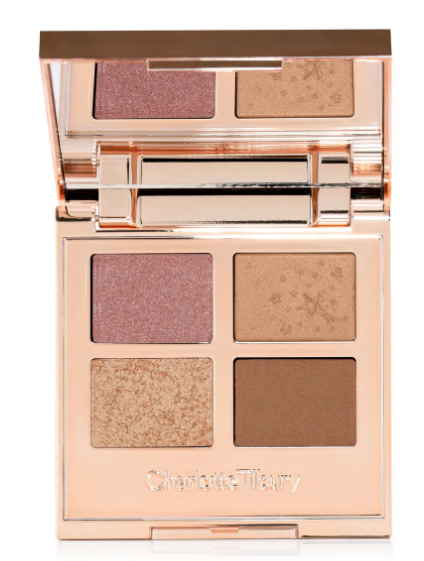 Highlighted Ingredients:
– Duochrome Pigments: Two distinct shimmery shades that play with the light.
– Glossy Ester: Provides color intensity and brightness to boost the vibrancy of shades.
– Light-Reflecting Pearls: Pearlescent pigments scatter light, giving a multidimensional effect.
Each of the shades is enriched with magic ingredients for effortless application and blendability to help light up your eyes
Pearlised Pigments in the Prime shade provide rich colour effects, sparkle and lustre
Silky Mica in all of the shades help create a glow-glide effect with a silky-smooth finish
Emollient Esters in Prime, Enhance and Smoke for excellent shading, adding a soft texture that is easy to blend
Micronised Powders in the Prime shade adorns your eyes with multi-dimensional colour with depth, while Silicones give a silky, luxurious creamy touch
Shimmering Powder in all 4 shades give them a rich, luxurious texture to impart a gorgeous glow
The Enhance shade has duo-chrome pigments that combines two district shimmery shades that play with the light, and Squalane to make its formula effortlessly easy to blend
Glossy Ester in the rose gold Pop shade helps to build the colour intensity and brightness, while Light-Reflecting Pearls help cater light giving an iridescent, multi-dimensional effect