When is Black Friday 2022?
Black Friday for the year 2022 is celebrated/ observed on Friday, November 25th.
Soludos Black Friday 2022
Black Friday is the day after Thanksgiving Day in the United States. This day often falls on the fourth Friday in November each year. The day is one of the busiest shopping days of the year with shoppers getting gifts for the December Holidays the following month.
The term Black Friday comes from when retailers go from being in the red (at a loss) in their business for the year to going into the black (profitable), thus showing how important the end of the year holidays shopping season is to most retailers.

Last Year's Black Friday Ad
2021 ad
Cyber Monday Sales FINAL 24 HOURS: 25% OFF SITEWIDE SHOP NOW >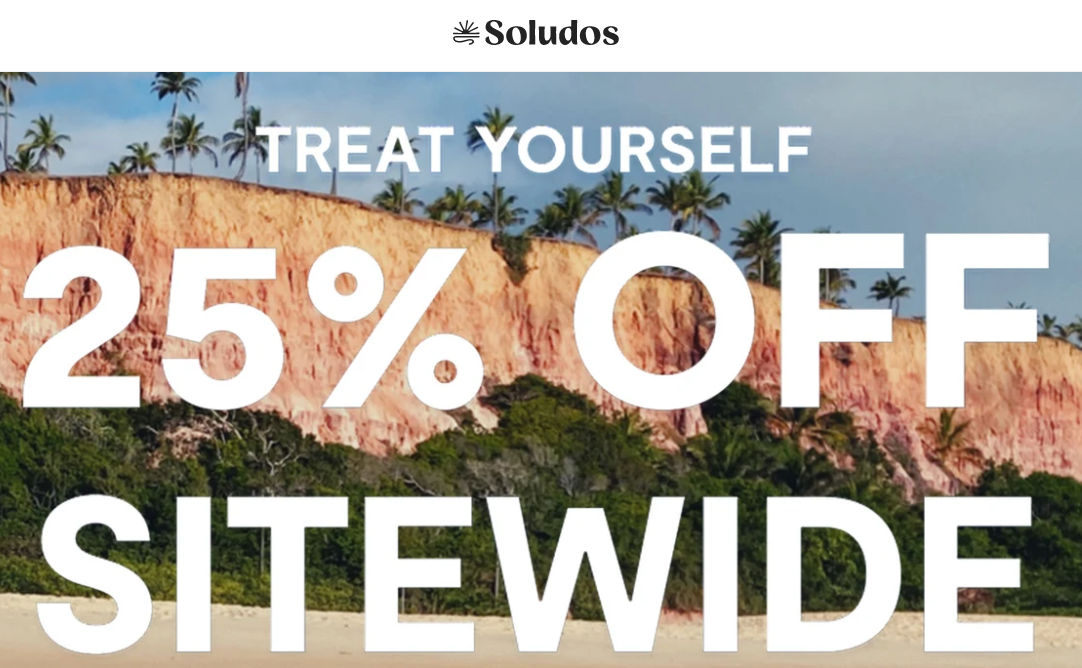 History
Are you interested in seeing some of Soludos' older Black Friday ads? Then follow the links below to view the last few years of ad history.
2020 ad
Updated on Tuesday November 24, 2020:
Your favorite traditional rope soled espadrilles have just gone on sale — Soludos officially announced their Black Friday sale this morning!
Starting now, shop soludos.com to get 25% off site-wide (that's the same sale they ran last year, and the year before that!).
That includes everything found in their newest Fall/Winter collection.
They also offer free shipping and free returns on all domestic orders regardless of how much you spend.
Sale is expected to end ends on Monday, November 30, 2020. Some exclusions may apply. Happy bargain hunting!
---
More about Soludos
Soludos is a casual footwear brand founded by designer Nick Brown in New York in 2009. It is well-known for its flagship espadrilles. Soludos swept the world with a thunderbolt, and the brand's hemp canvas shoes successfully captured the love of many urbanites with its fashionable and casual styles and reasonable prices.