When is Black Friday 2020?
Black Friday is always the day after Thanksgiving. In 2019, Black Friday will be on Friday 29th November 2019 . On this day, most major retailers open extremely early, often at midnight or earlier.
Sephora Black Friday 2020
Updated on November 28 :
BLACK FRIDAY! Shop online & in store for these top picks—all $15 max.
Cyber Week Deal. 50% off select beauty at Sephora.com (update daily).
$15 Doorbusters : Sephora.com/BlackFriday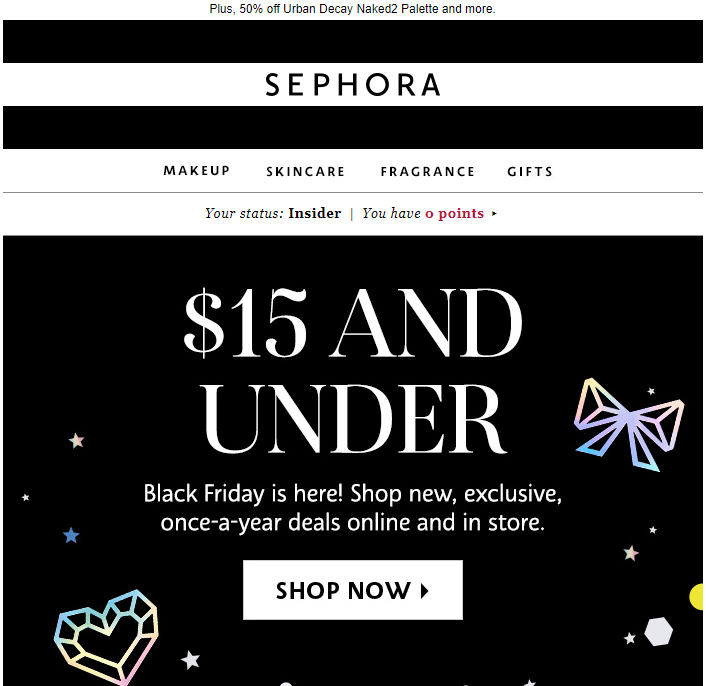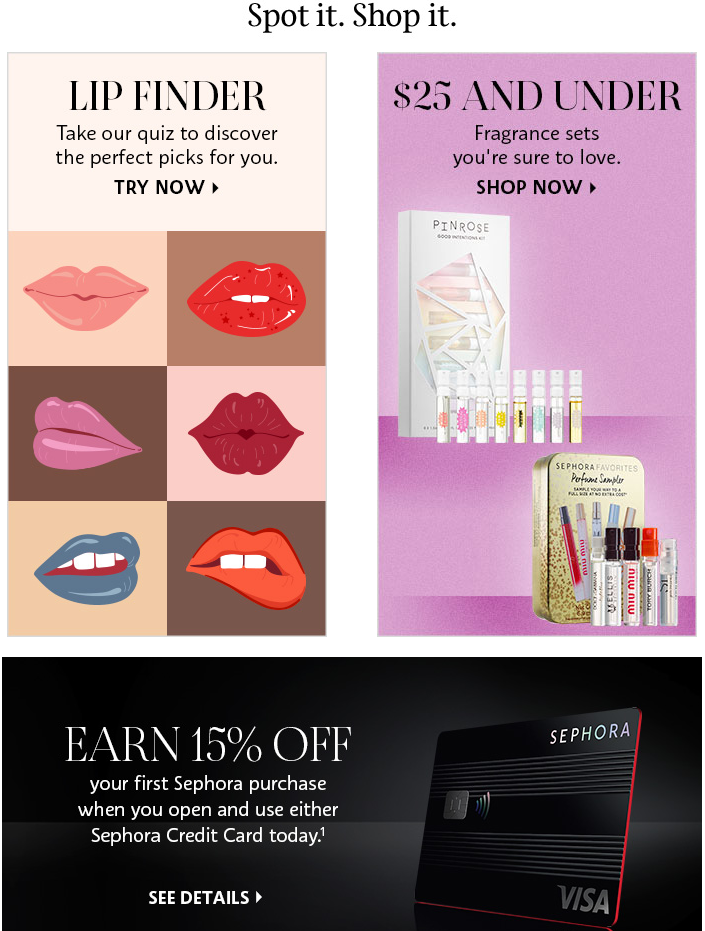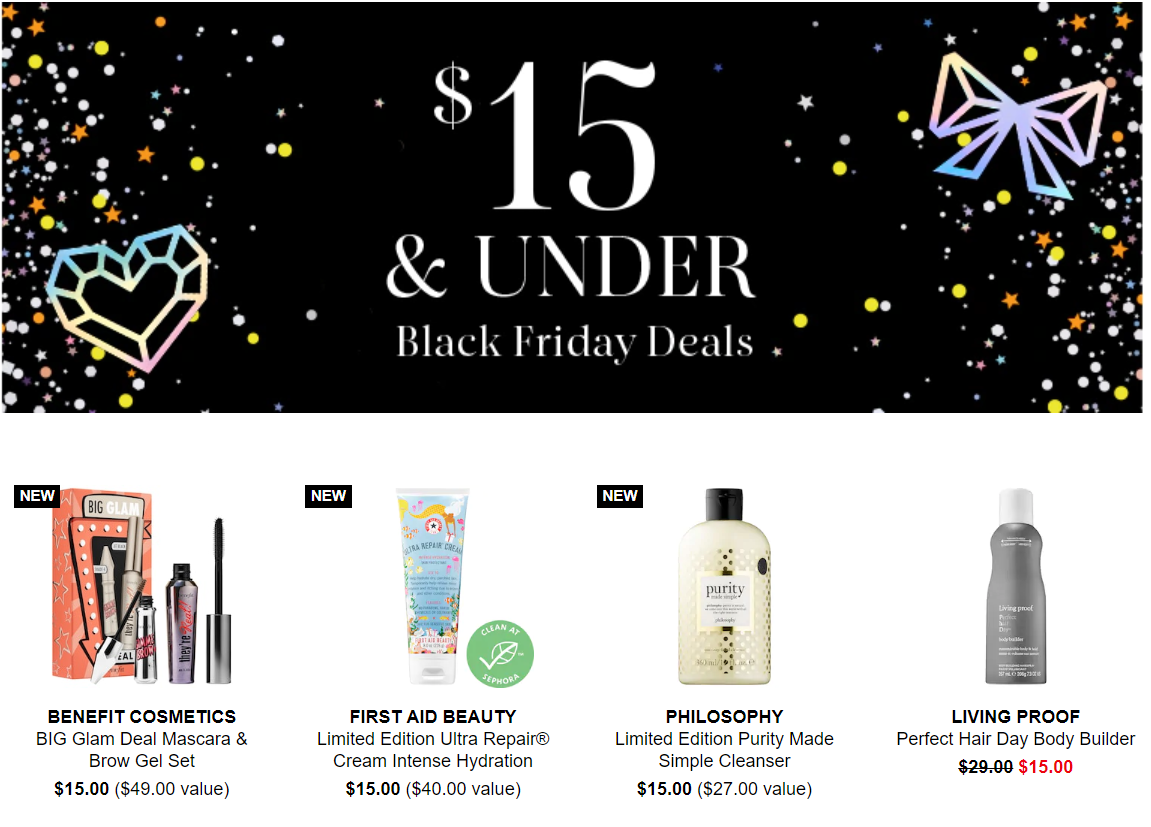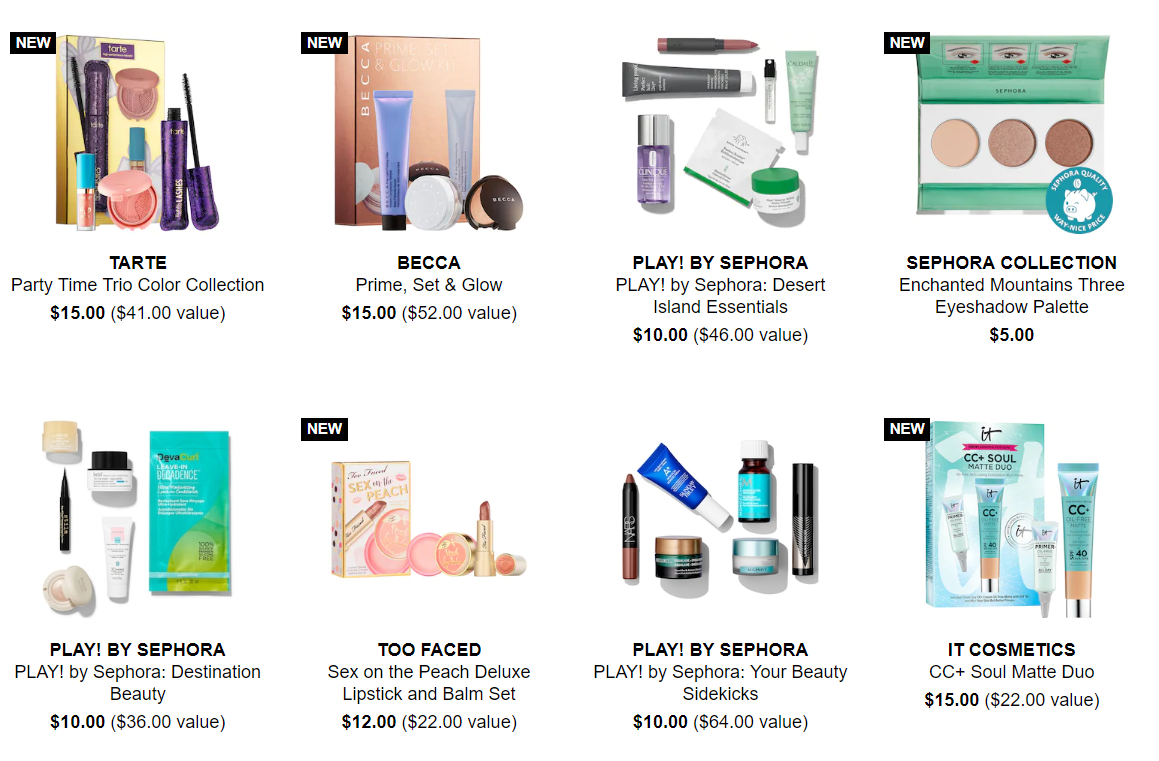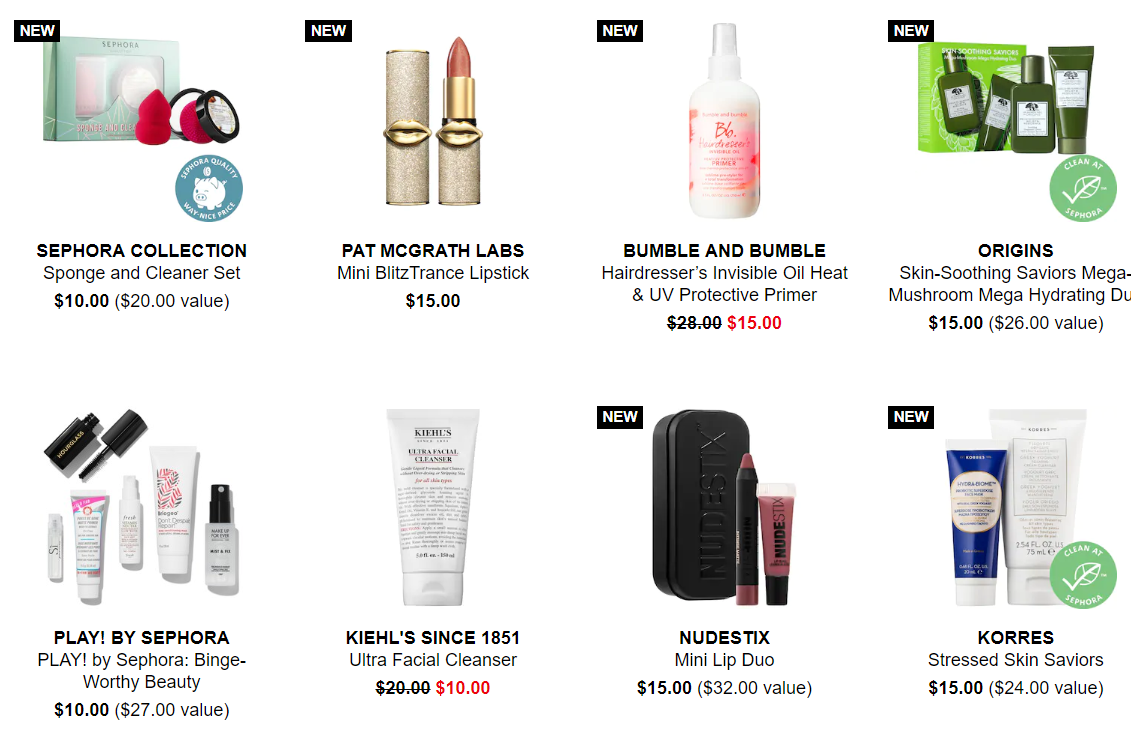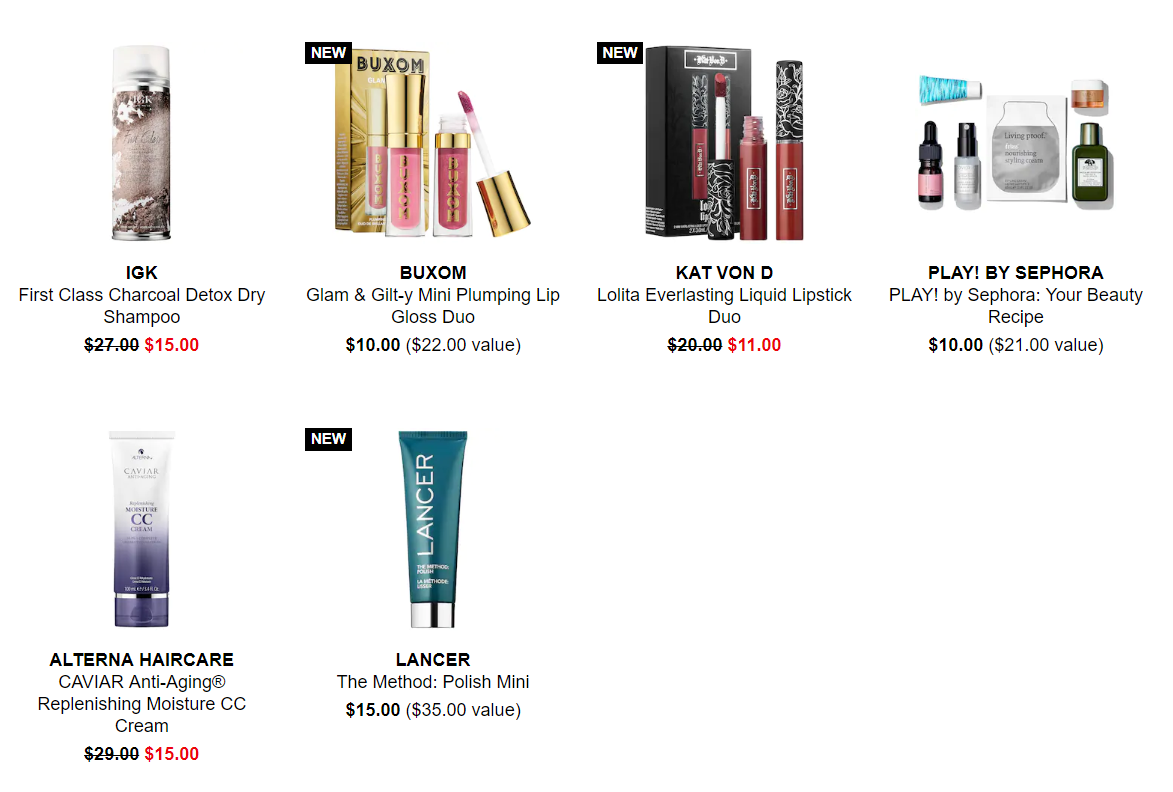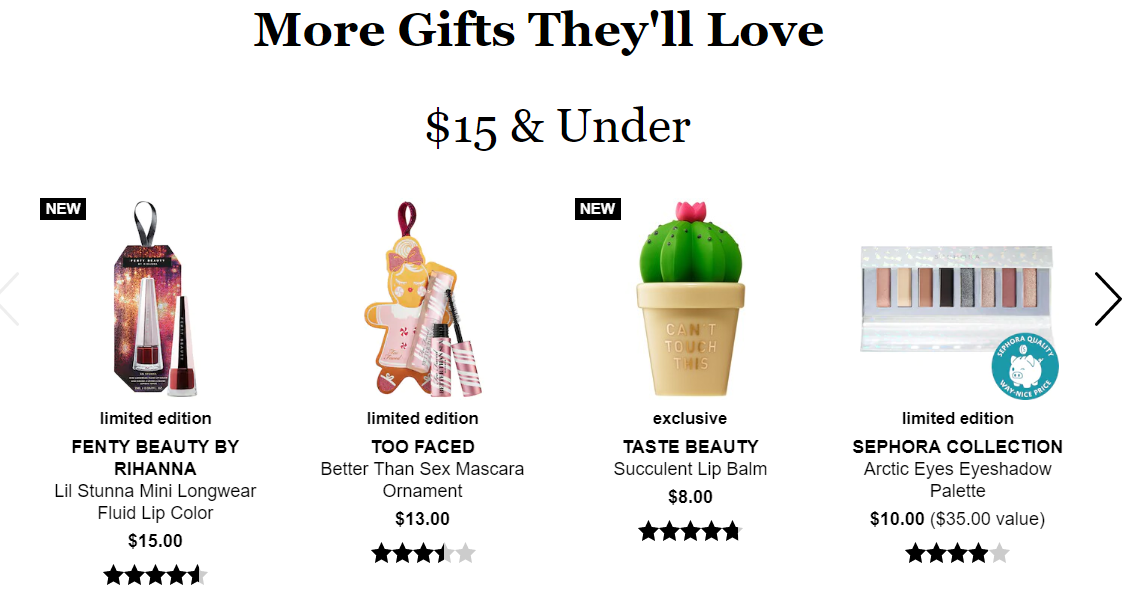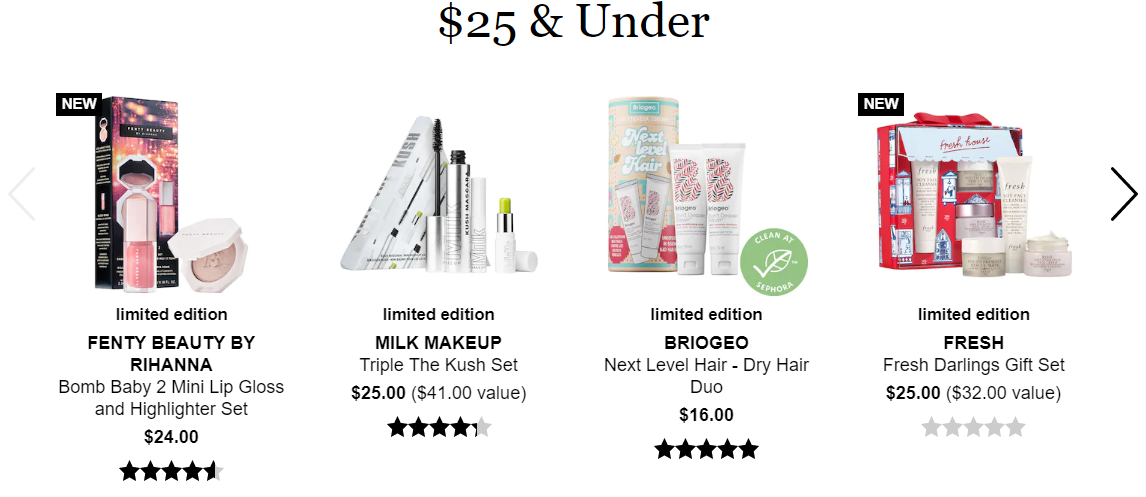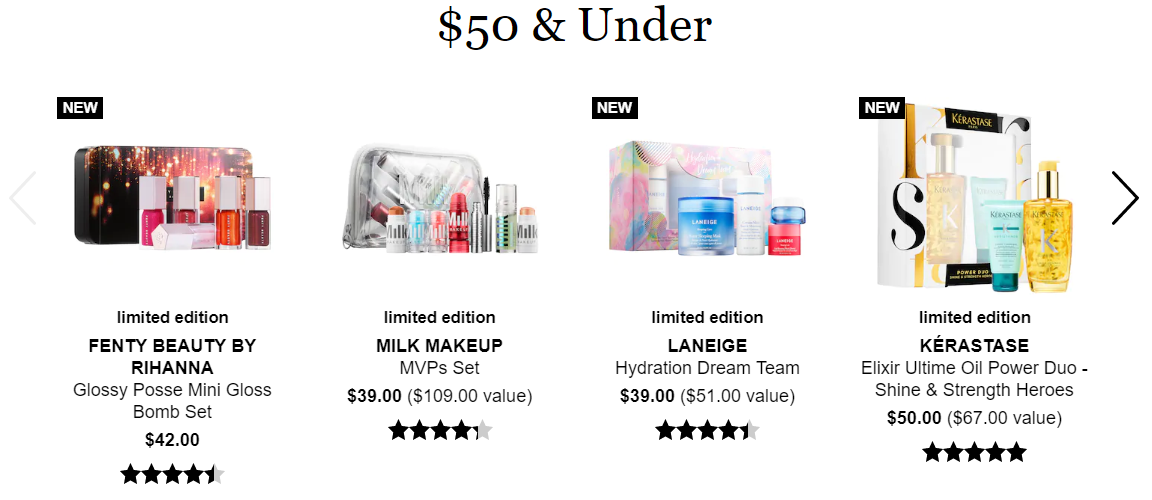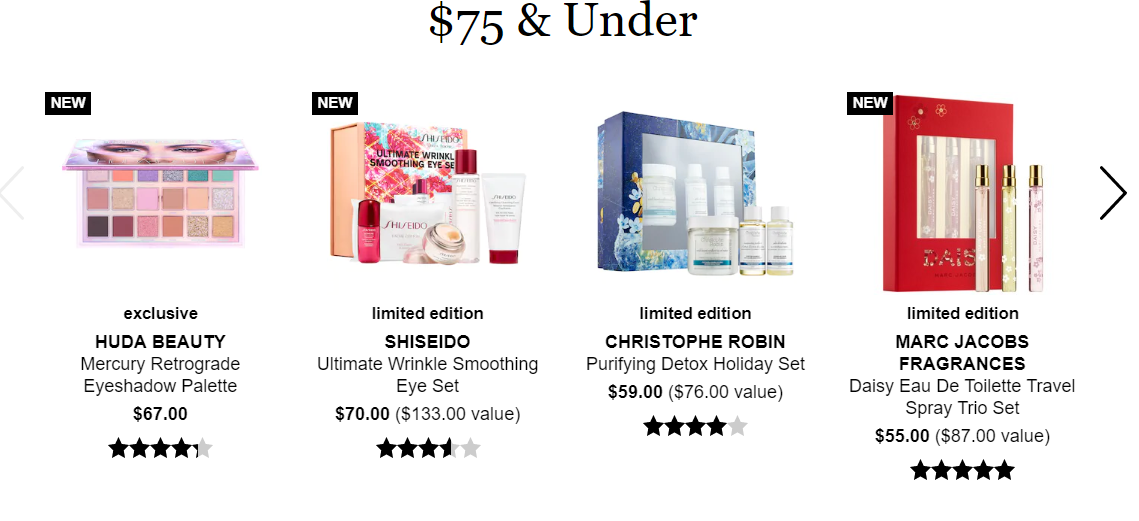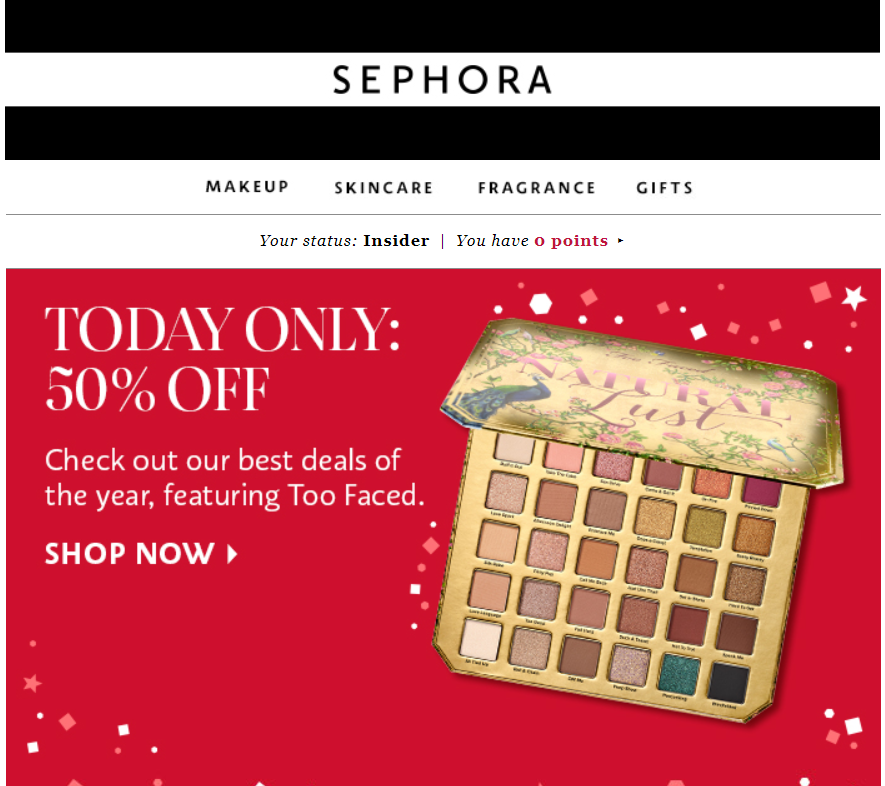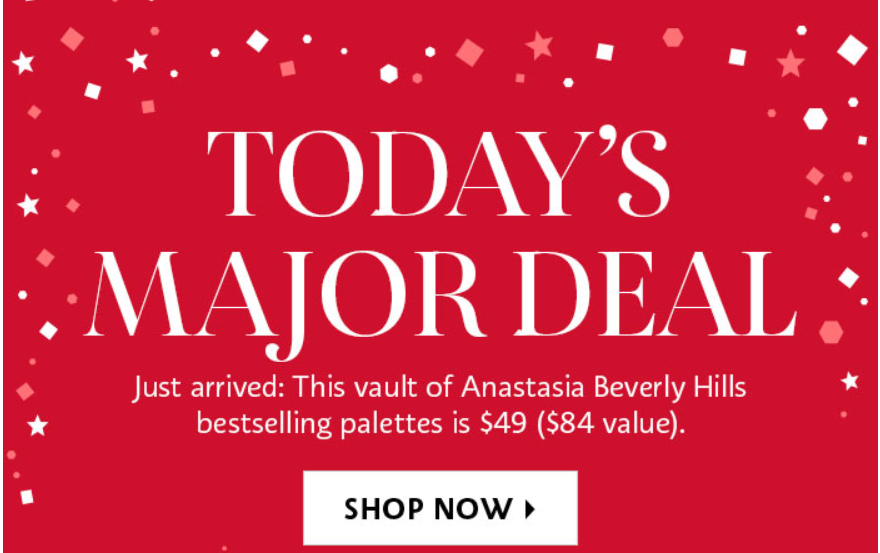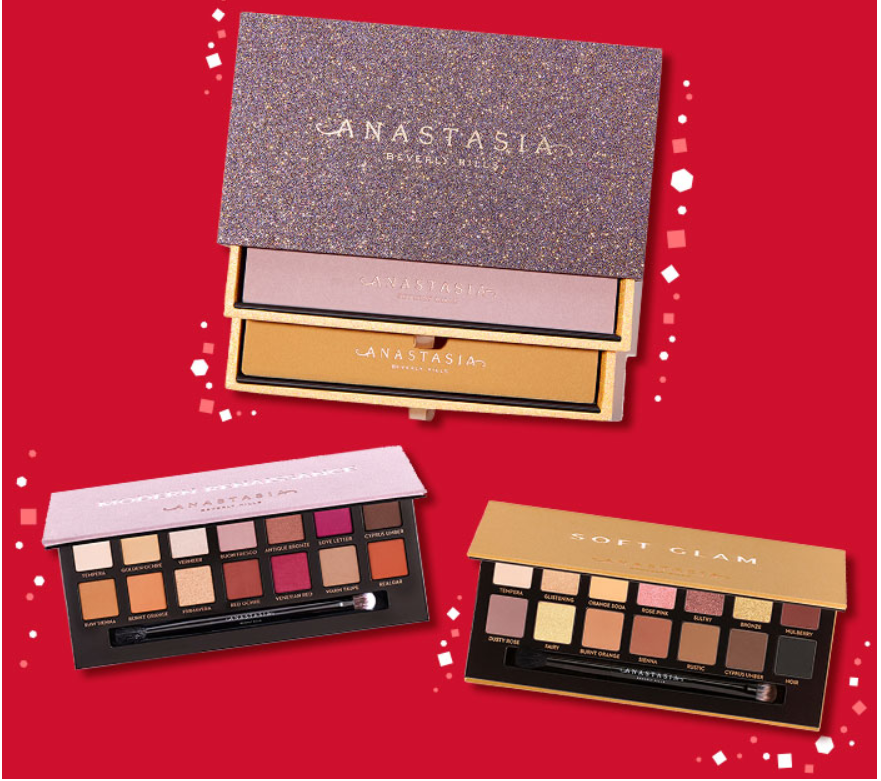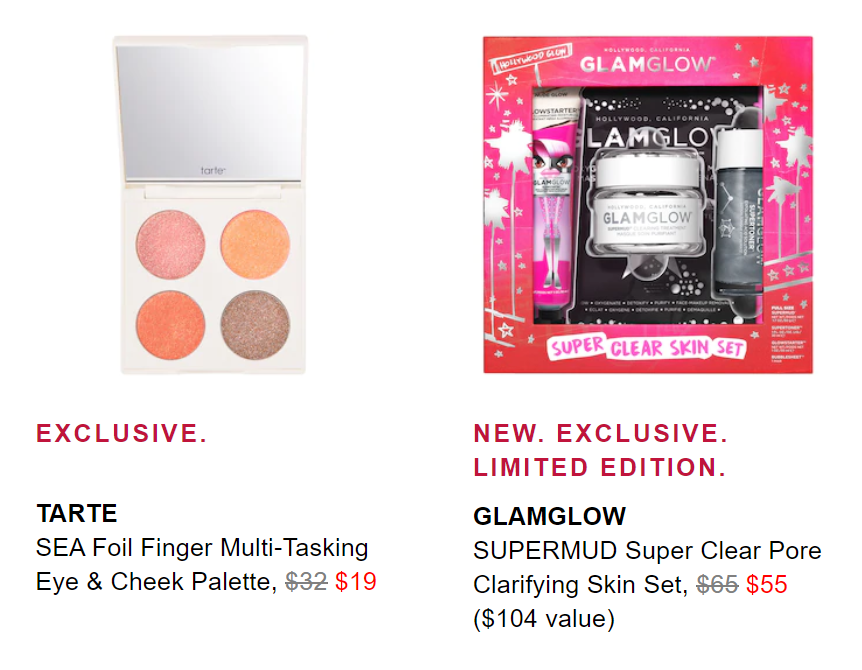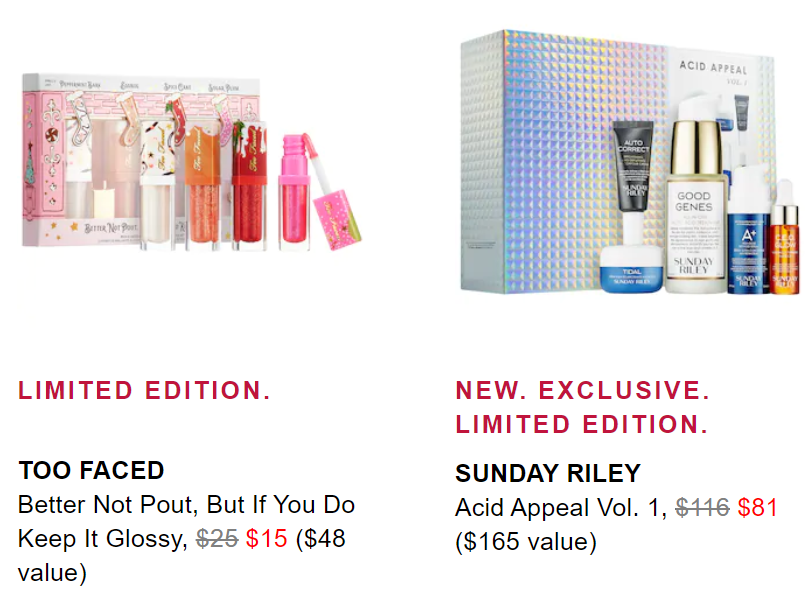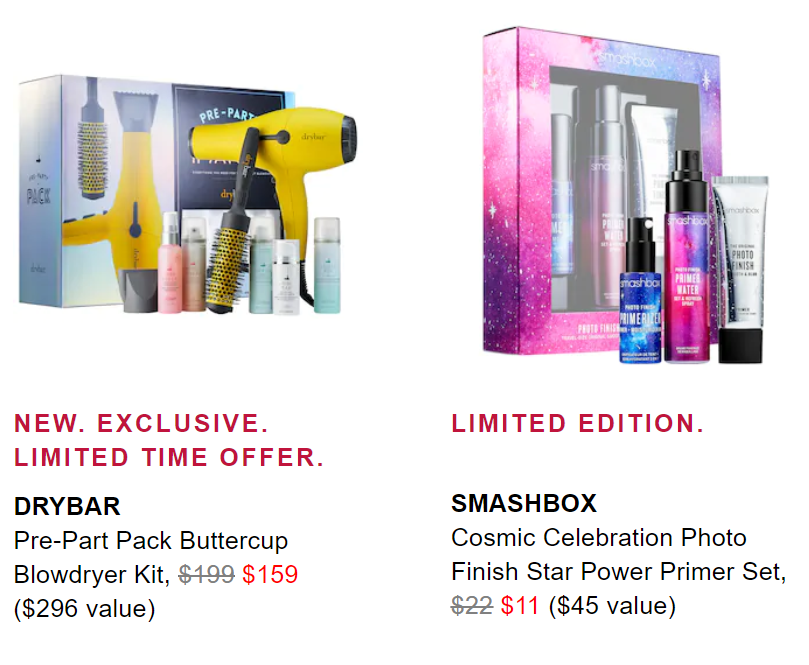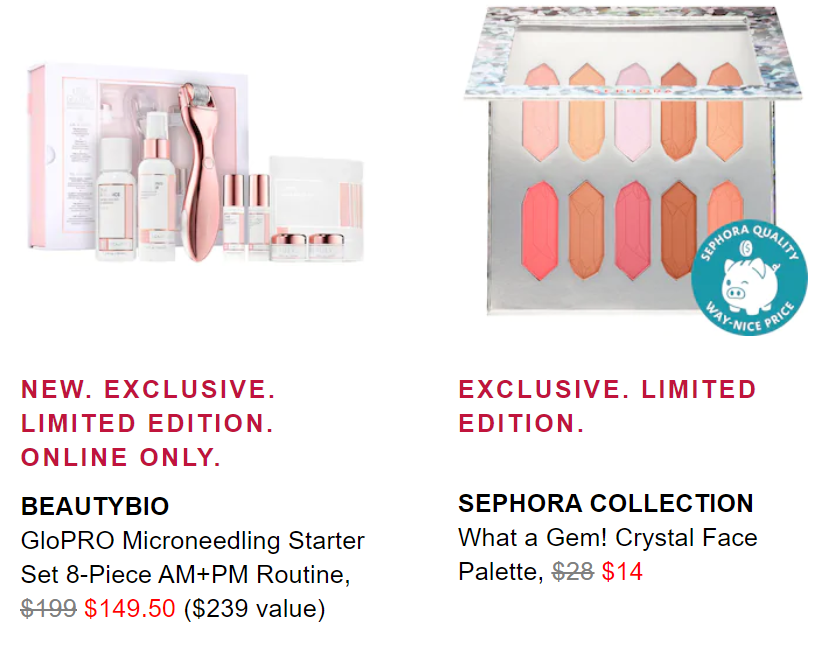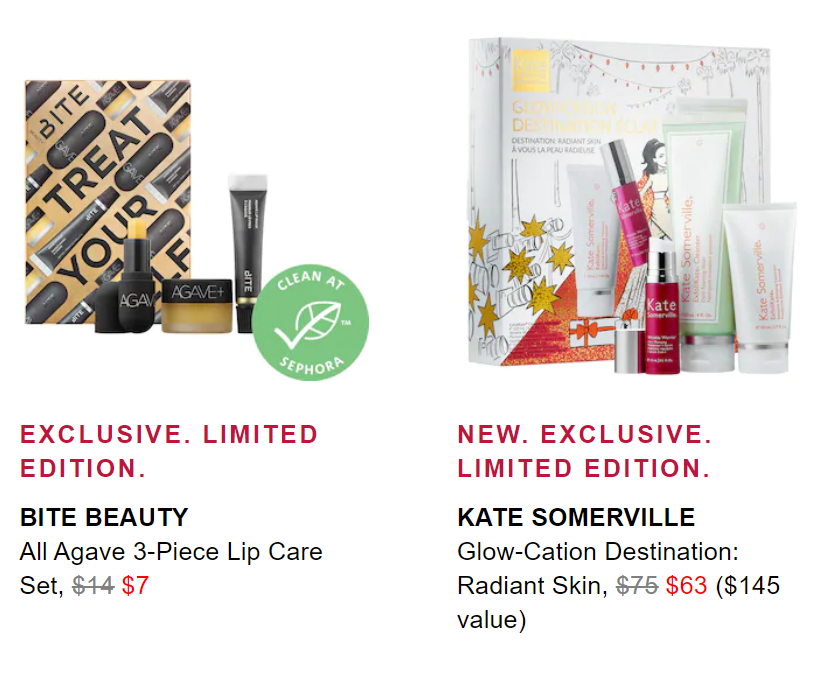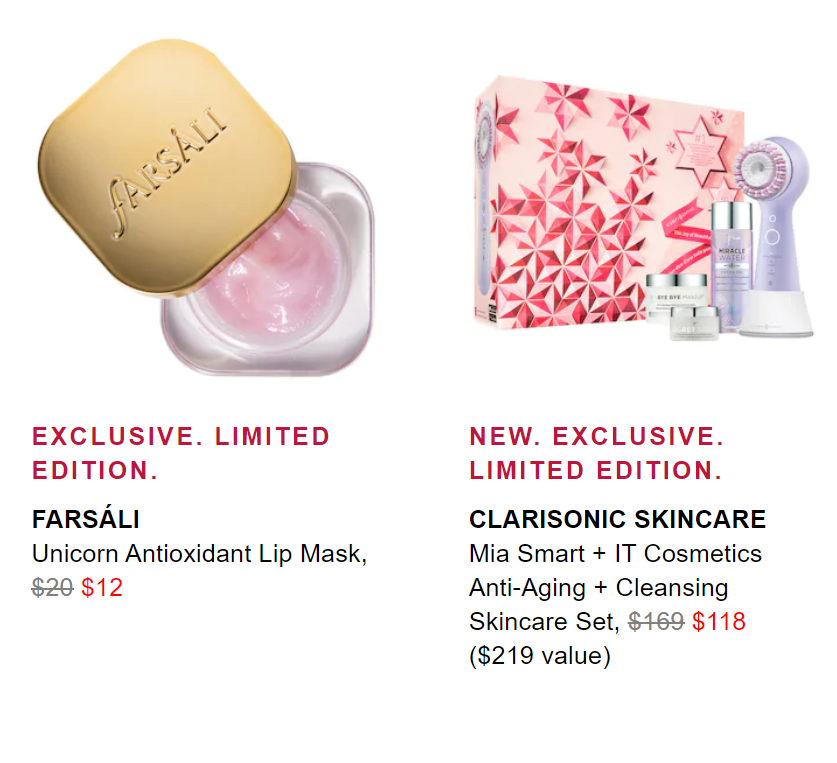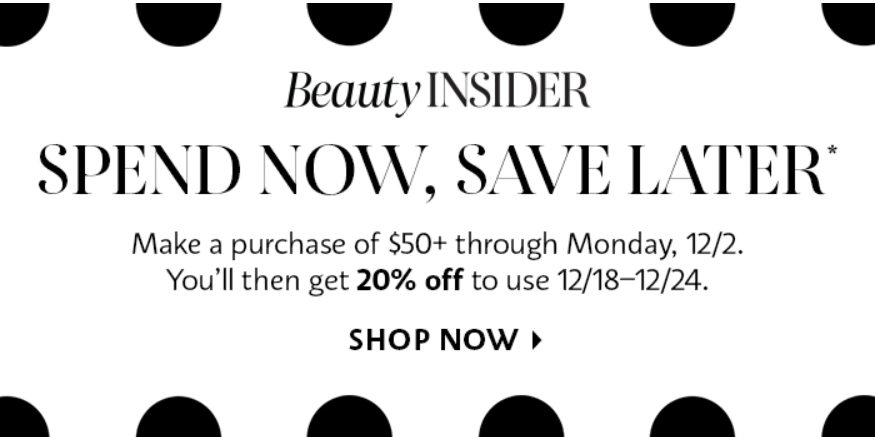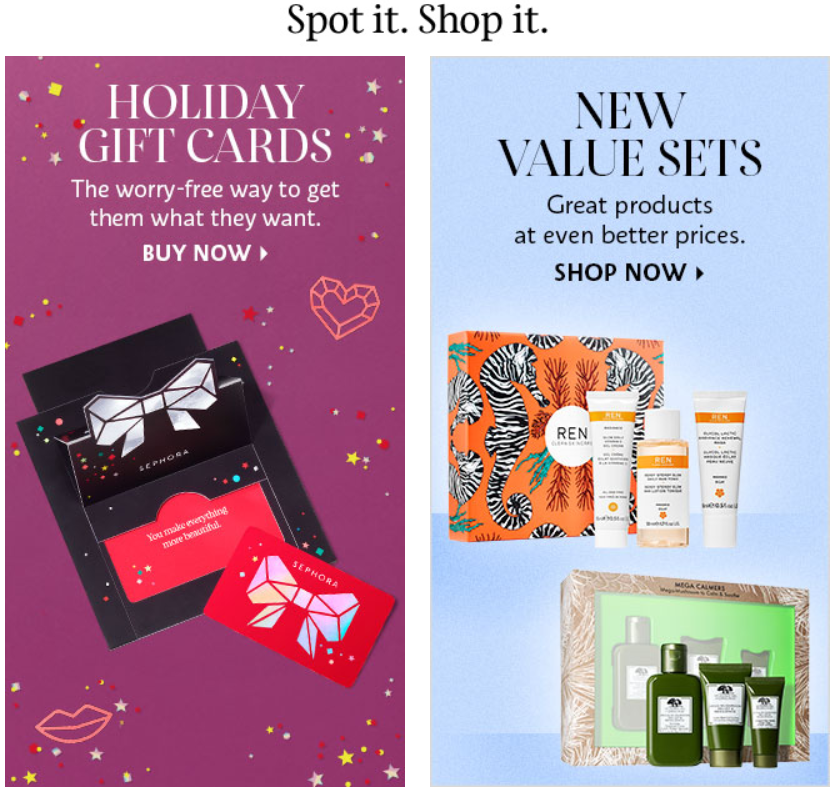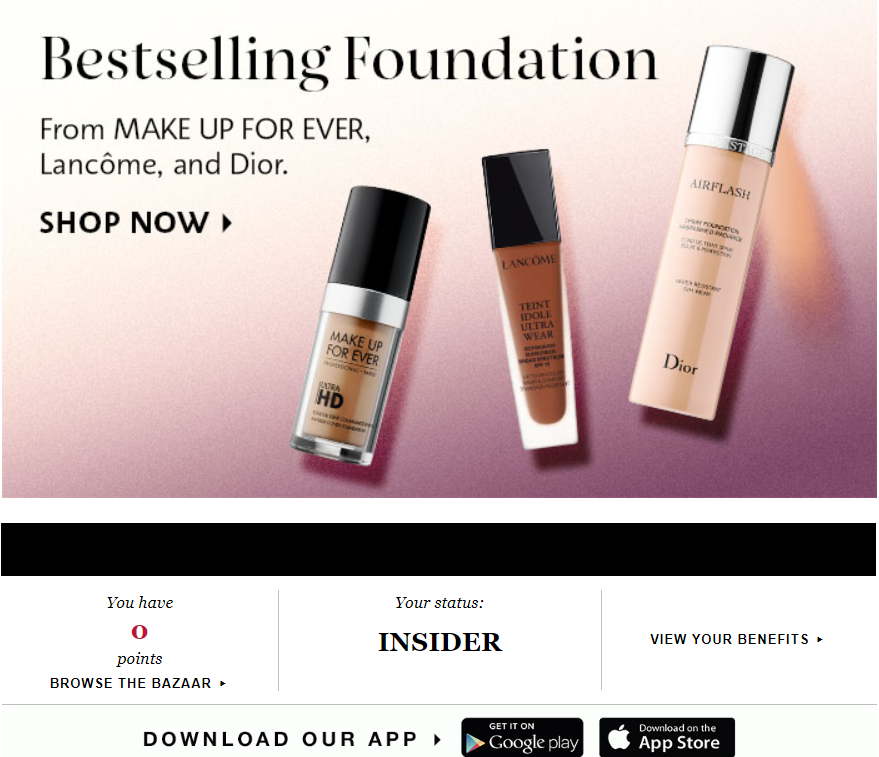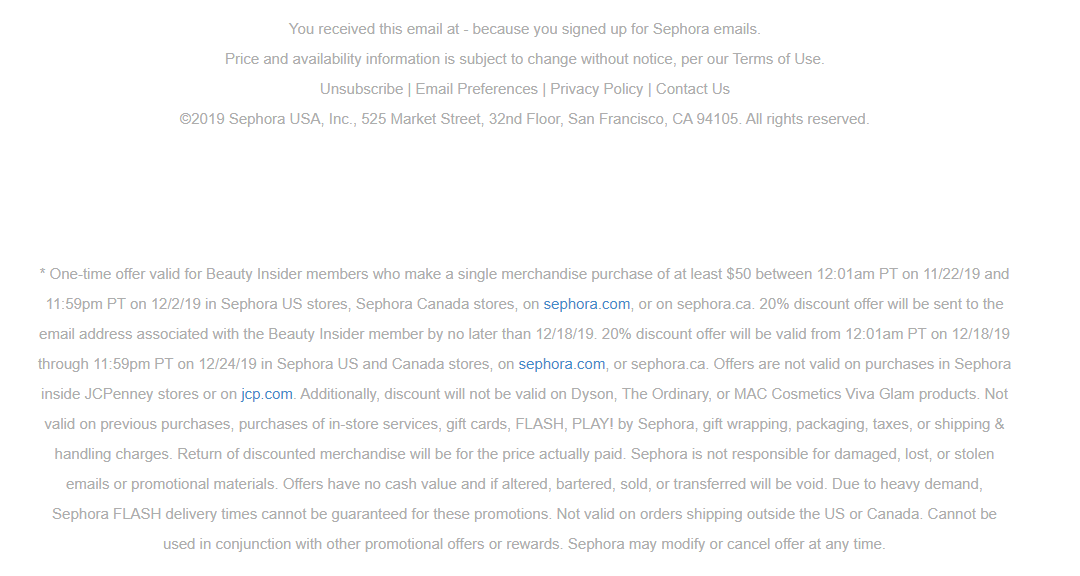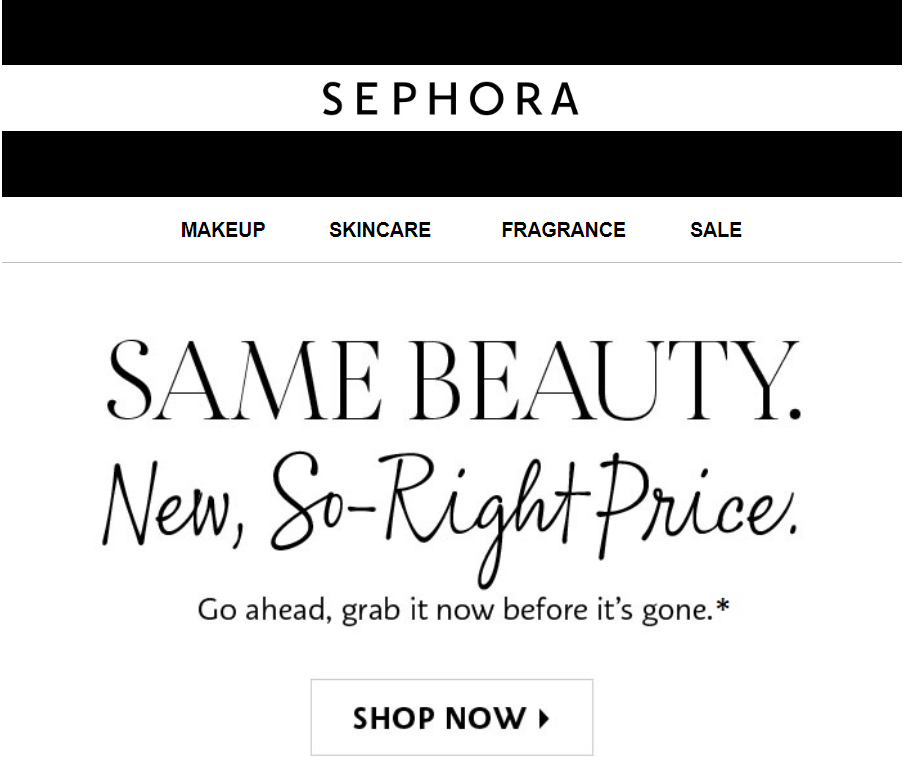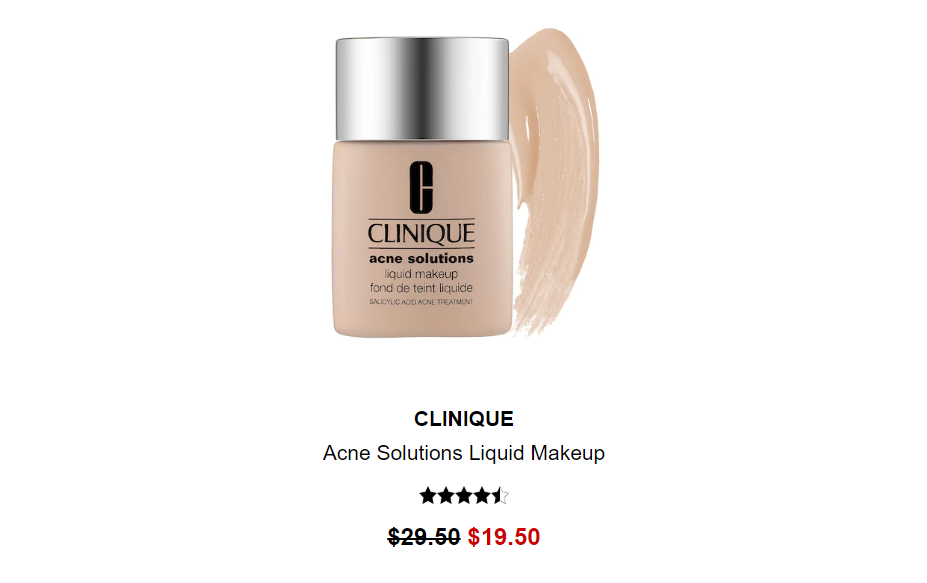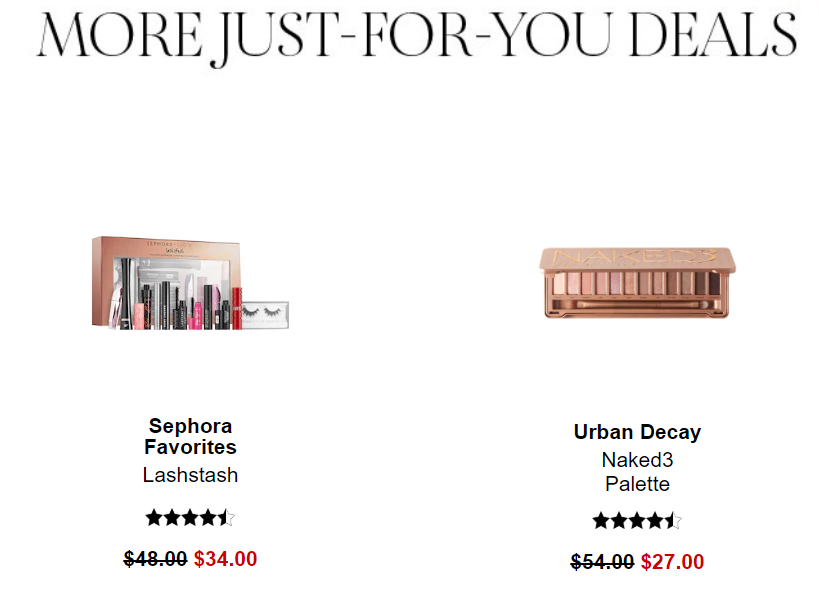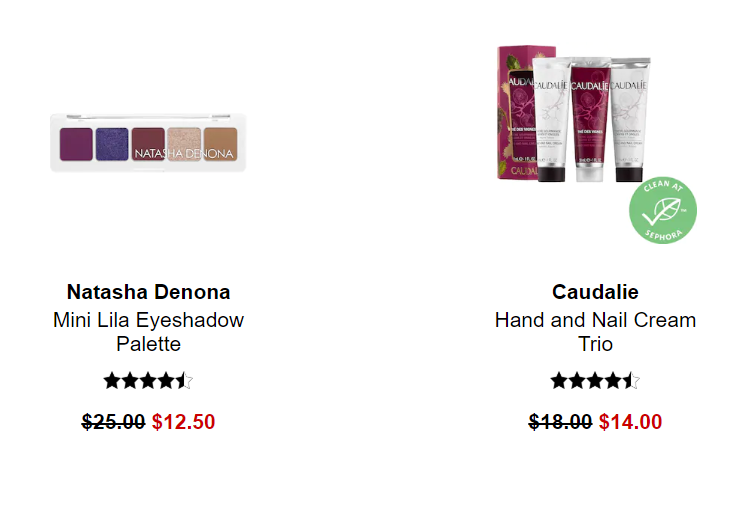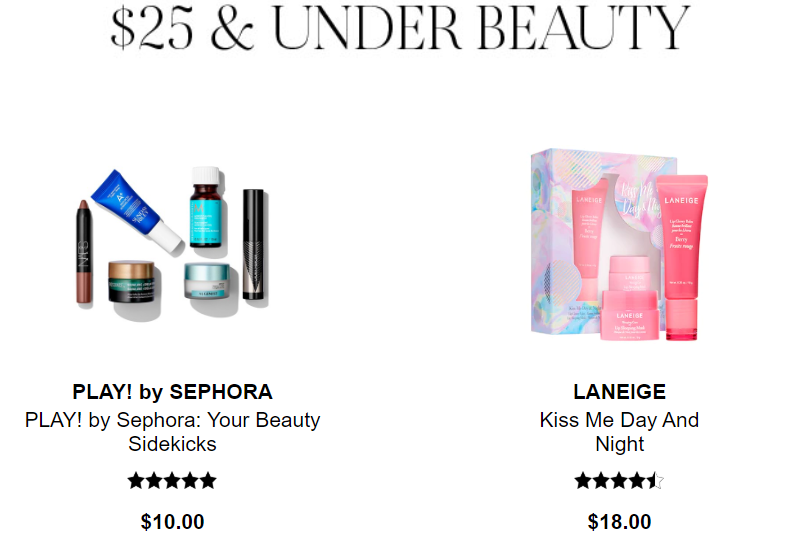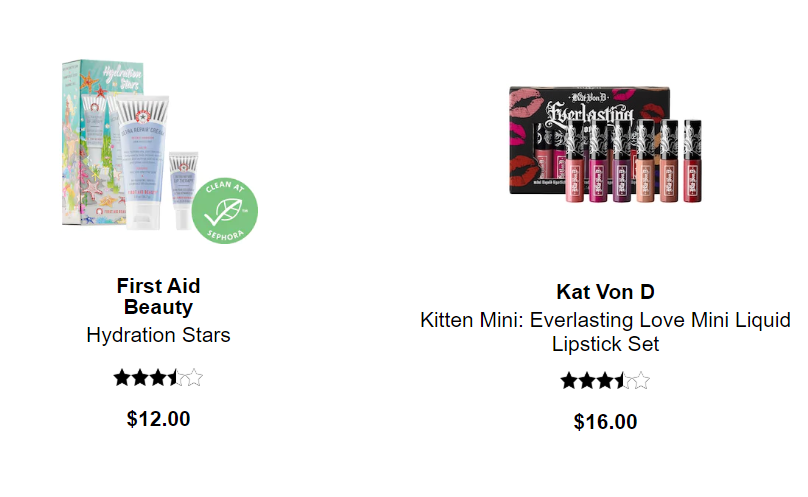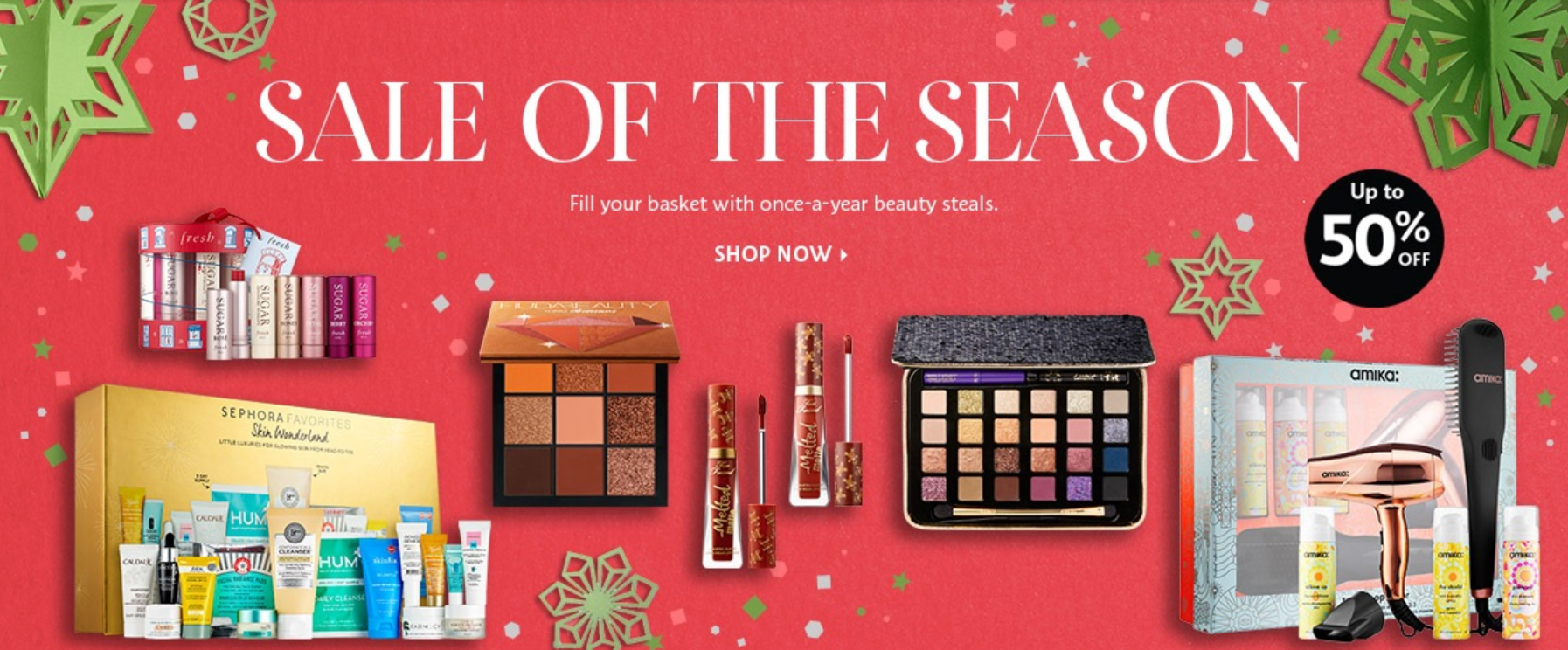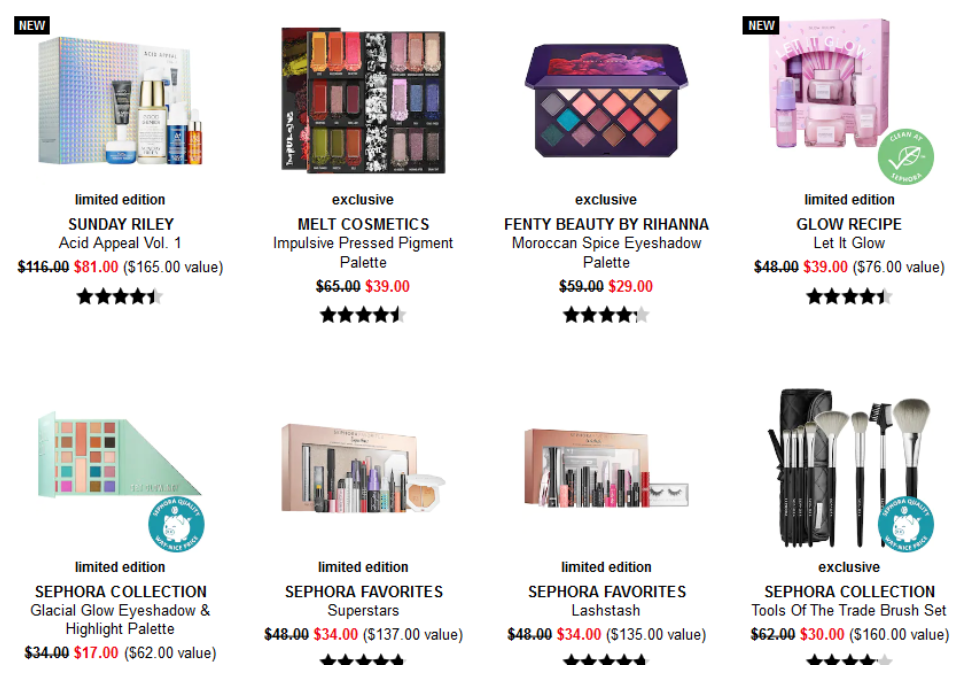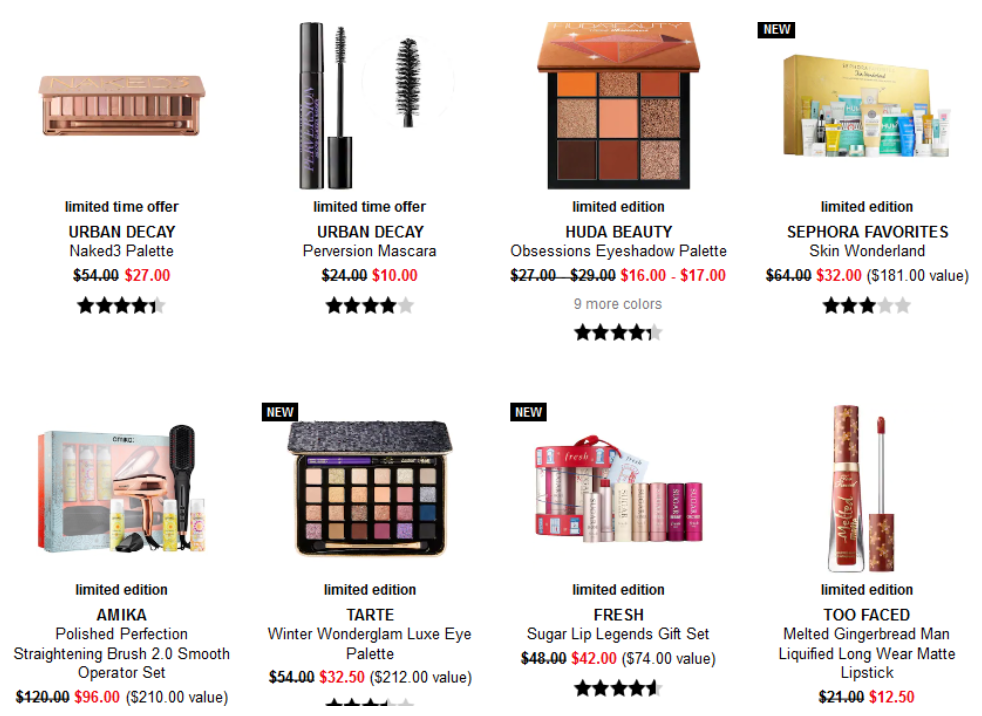 See Sephora coupon code page here.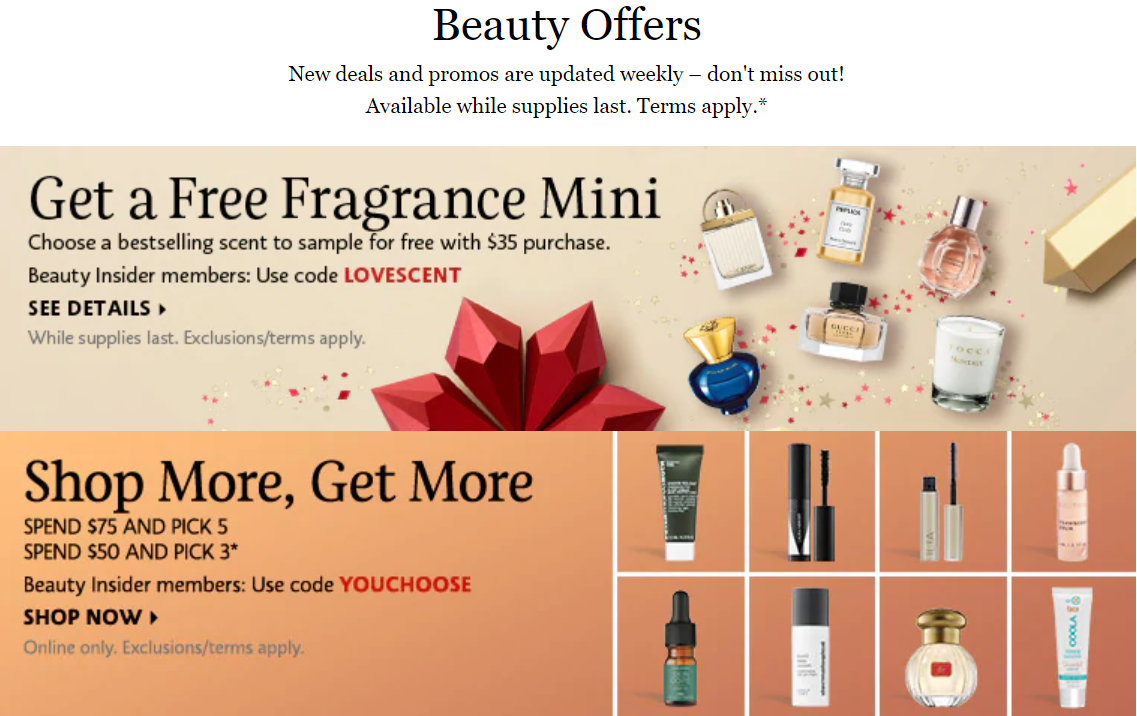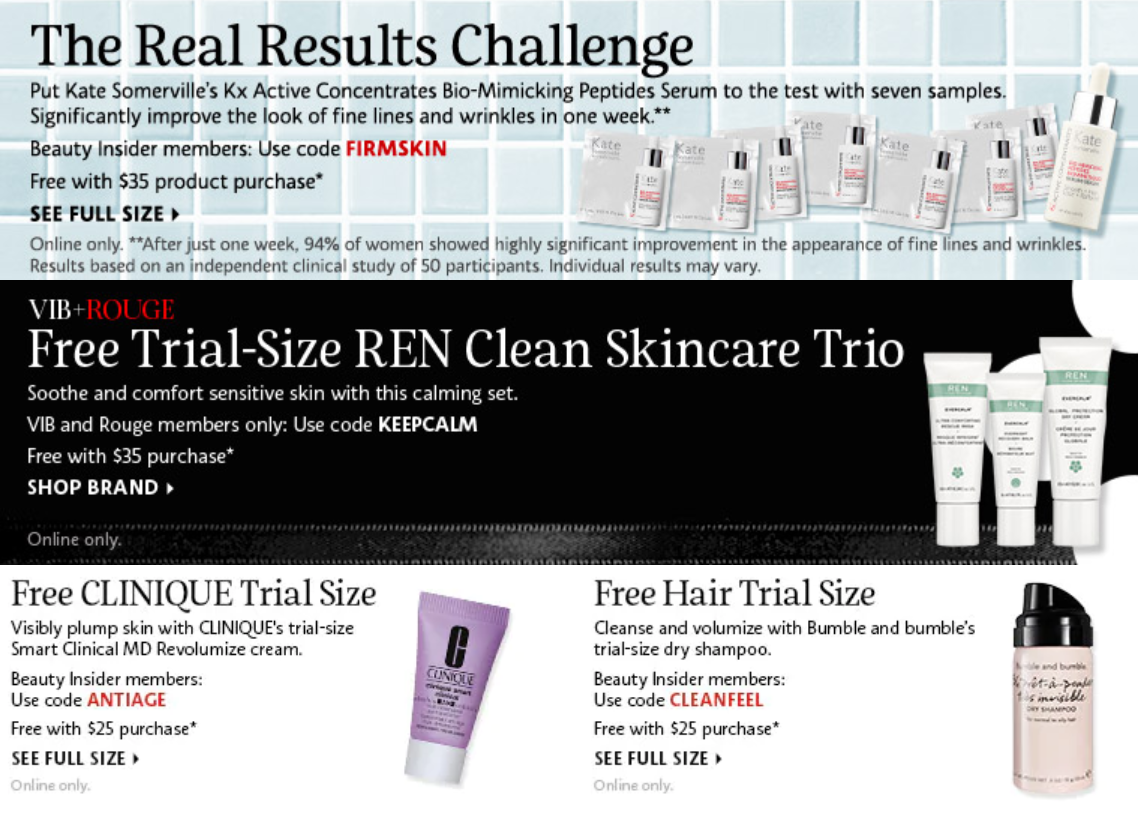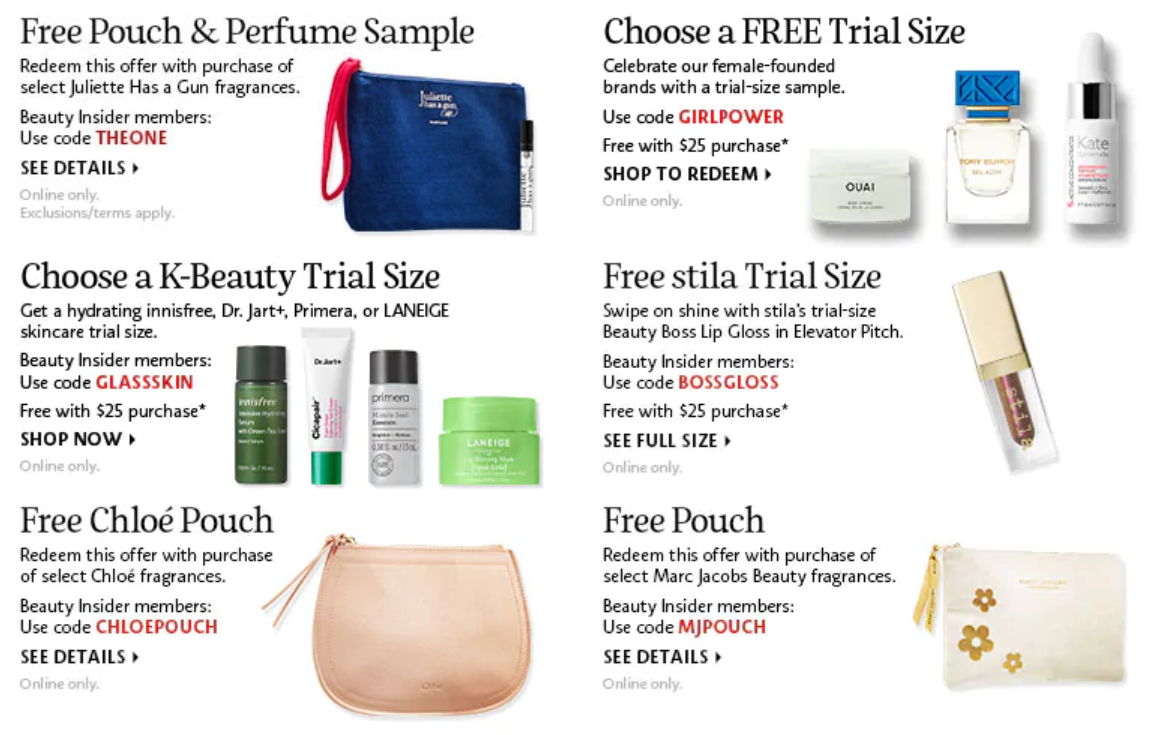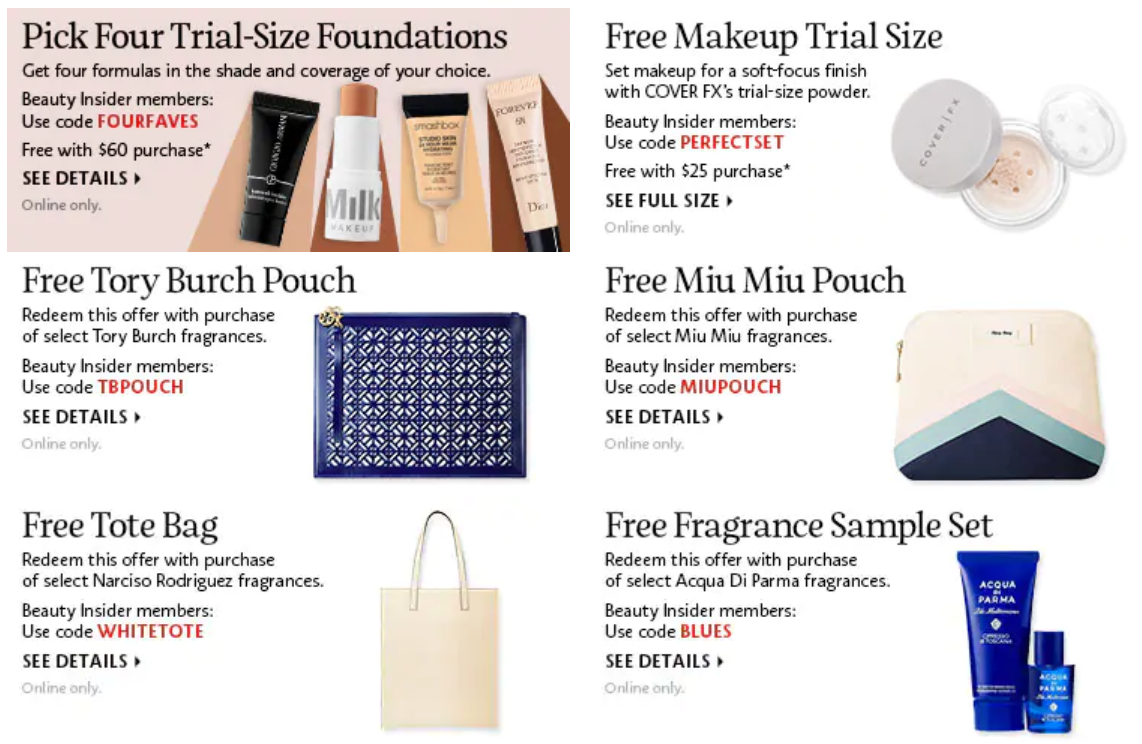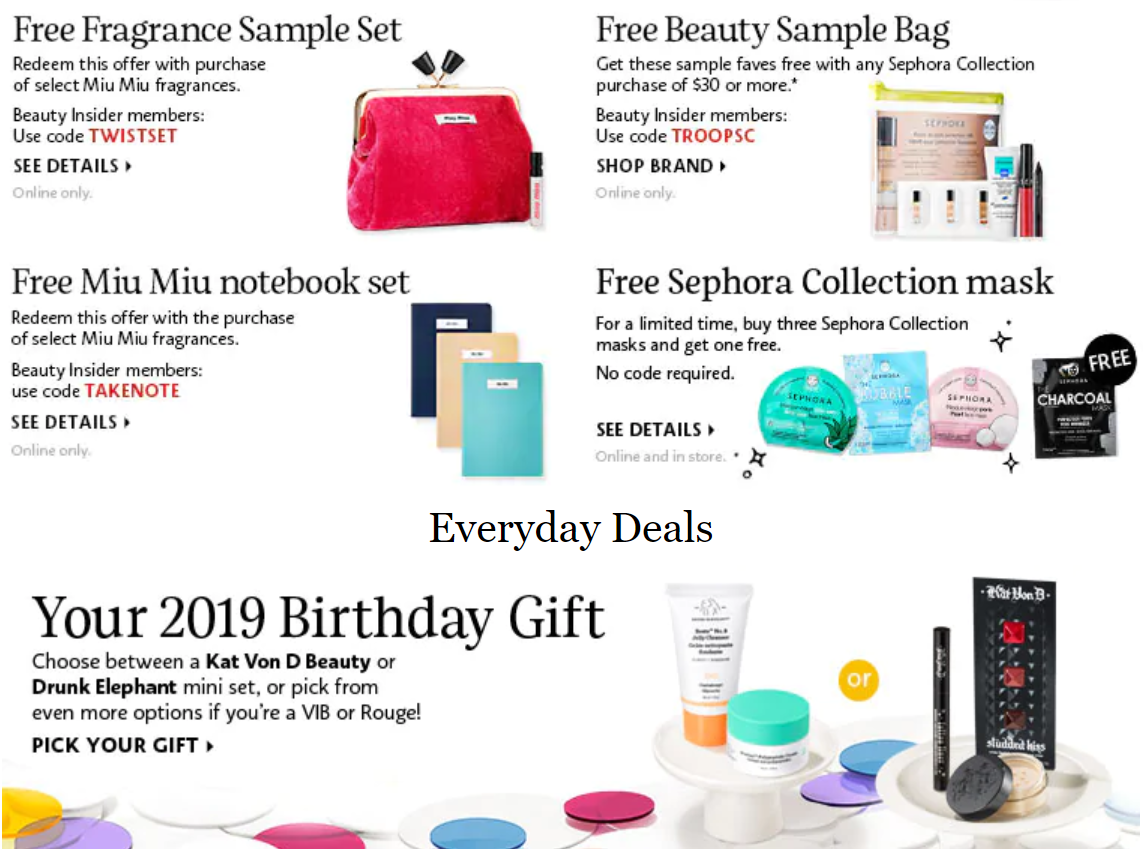 Here's what's on offer from Sephora Black Friday 2019 this year:
Alterna Caviar Replenishing CC Cream ($15, $29 value)
Becca Prime, Set & Glow ($15, $52 value)
Buxom Glam & Gilt-y Mini Lip Gloss Duo ($10, $22 value)
IGK First Class Dry Shampoo ($15, $27 value)
IT Cosmetics CC+ Soul Matte Duo ($15, $22 value)
Kat Von D Lolita Duo ($11, $22 value)
Kiehl's Ultra Facial Cleanser ($10, $20 value)
Korres Stressed Skin Saviors ($15, $24 value)
Lancer The Method Polish Mini ($15, $35 value) (details)
Living Proof Perfect Hair Day Body Builder ($15, $29 value)
Origins Skin-Smoothing Saviors Duo ($15, $26 value)
Sephora Collection Enchanted Mountains Trio ($5)
Sephora Collection Sponge & Cleaner Set ($10, $20 value)
Tarte Party Time Trio ($15, $41 value)
Too Faced Sexy on the Peach Duo ($12, $22 value)
Benefit Big Glam Deal ($15, $49 Value) Full-size Gimme Brow (available in shades 3, 4, or 5) and They're Real Mascara
bumble & bumble Hairdresser's Invisible Oil Primer ($15, $28 value)
First Aid Beauty Ultra Repair Cream ($15, $38 value) 8 oz.
Nudestix Mini Lip + Pencil Set ($15, $40 value) Nude 04 Mini Lip Glace (details), Purity Mini Intense Matte Pencil
Pat McGrath Flesh Fatale Mini BlitzTrance ($15) Miniature of existing shade Flesh Fatale
philosophy Purity Made Simple Cleanser ($15, $30 value) 12 oz.
Black Friday Start & End Times
Below are the start and end times that we're expecting Sephora to offer us this year. The dates are based on what we've seen them offer in the past and are subject to change.
Expected start time: Thursday November 28, 2019 (Thanksgiving Day). Most locations open their doors at 6:00PM local time.
Expected end time: Black Friday, November 29, 2019. It's expected that their best offers will sell out early.
Sephora

Black Friday

deals
Sephora doesn't usually have doorbuster deals, but all of its sales are first come, first served. The earlier you order or arrive, the better your chances at snagging the item you want.
Keep in mind that Sephora traditionally runs its Black Friday sales as a "while supplies last" promotion. Your best bet is to try to snag them early before they're gone.

Last Year's Sephora

Black Friday
2018 ads
Updated on Thursday November 15, 2018: Sephora just announced their Black Friday preview! It's available exclusively for those that have their app!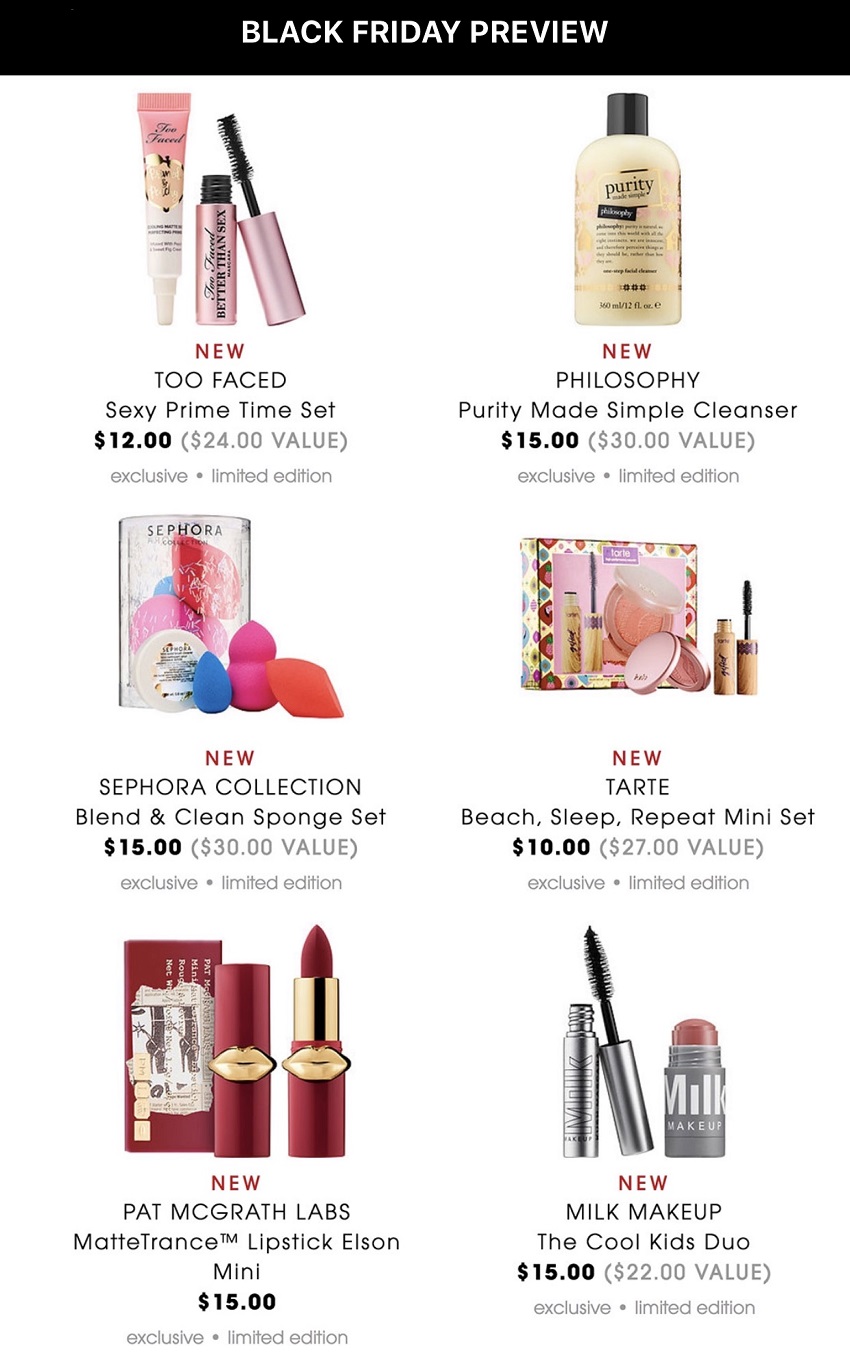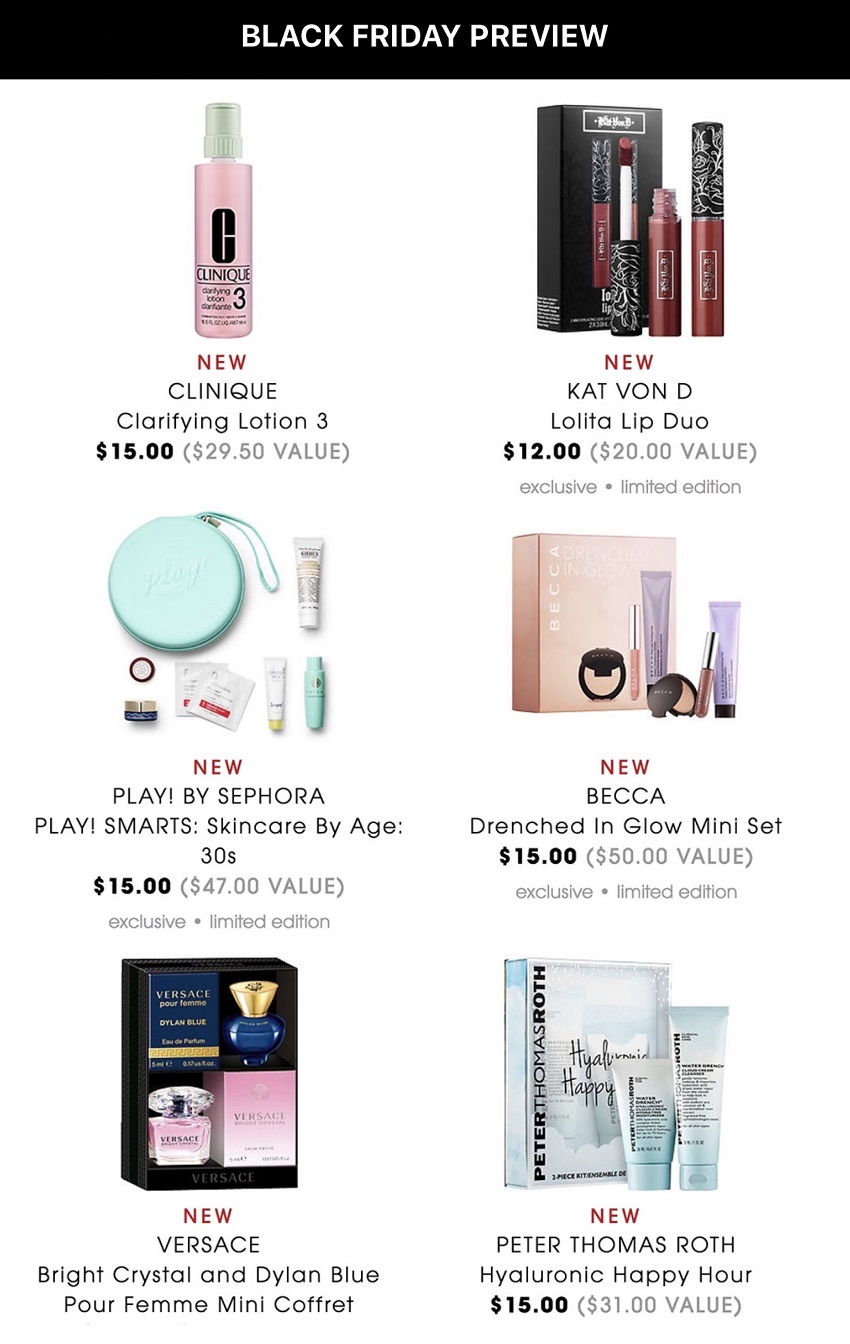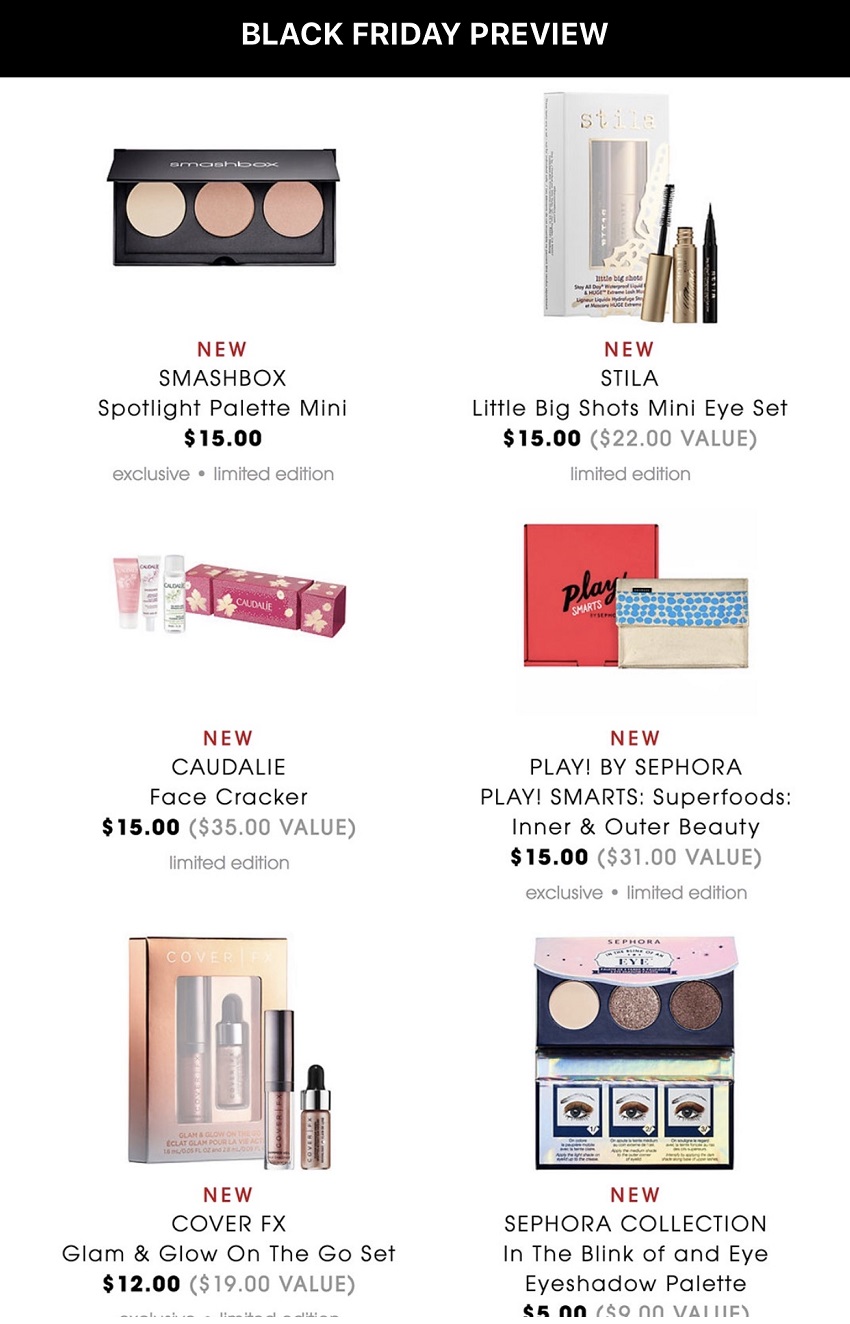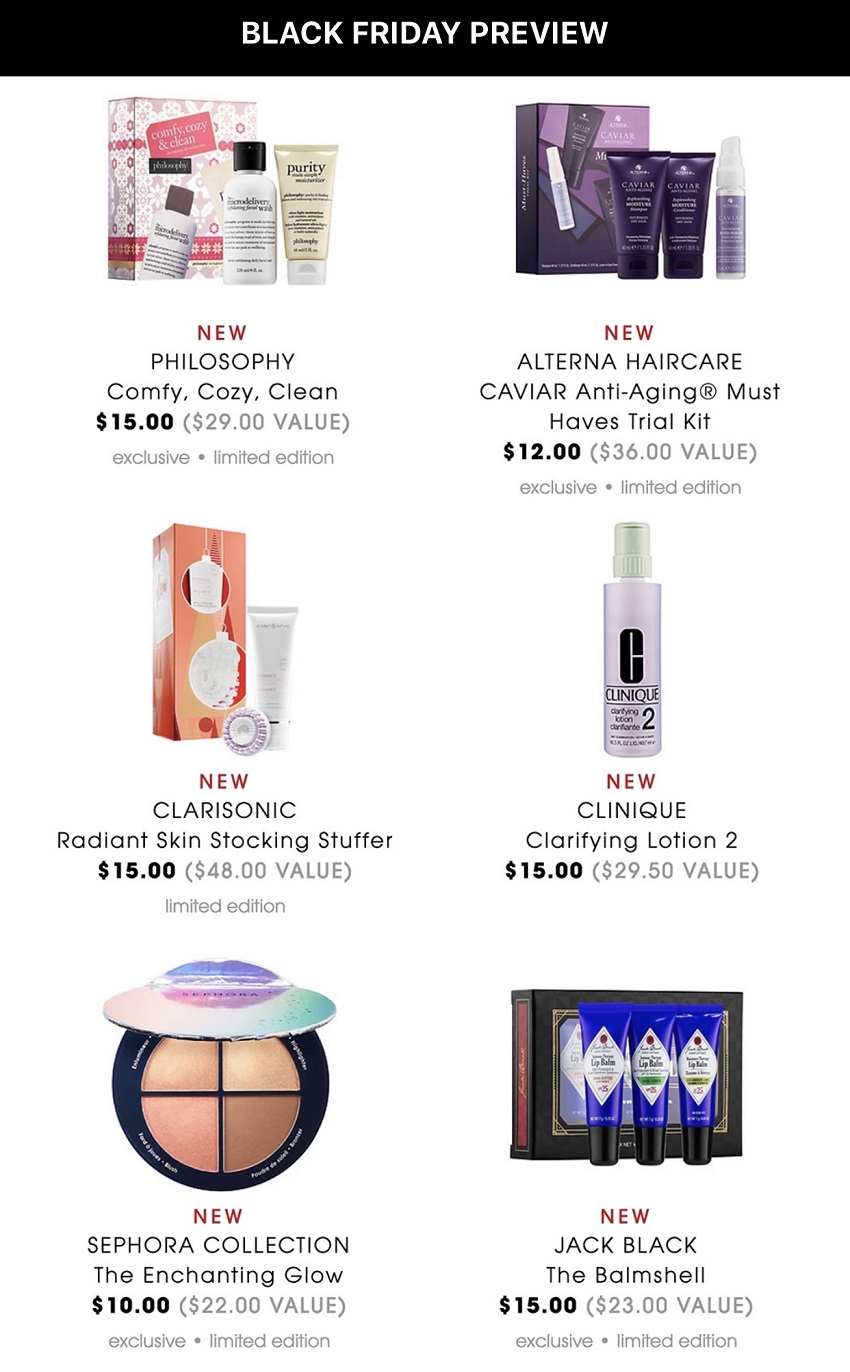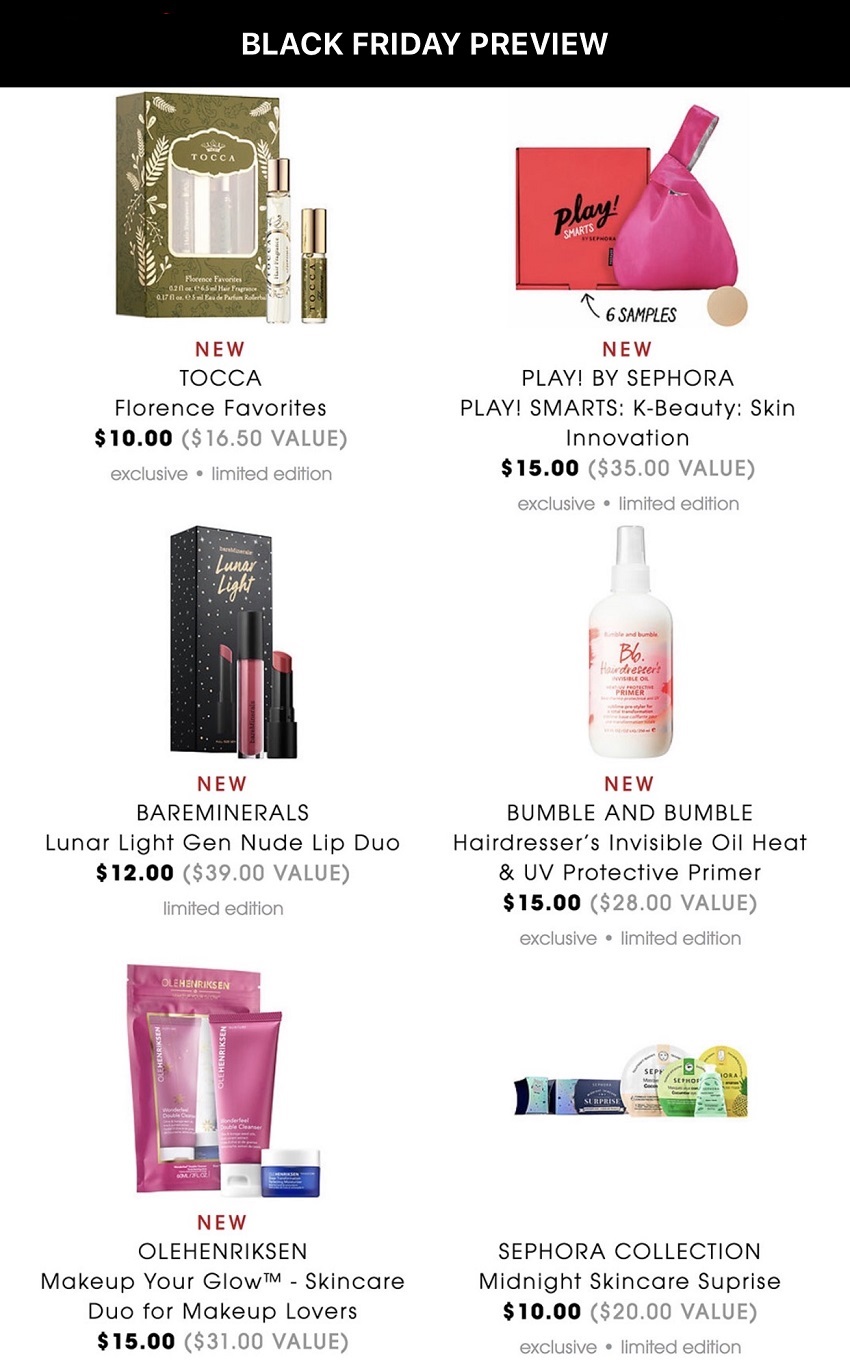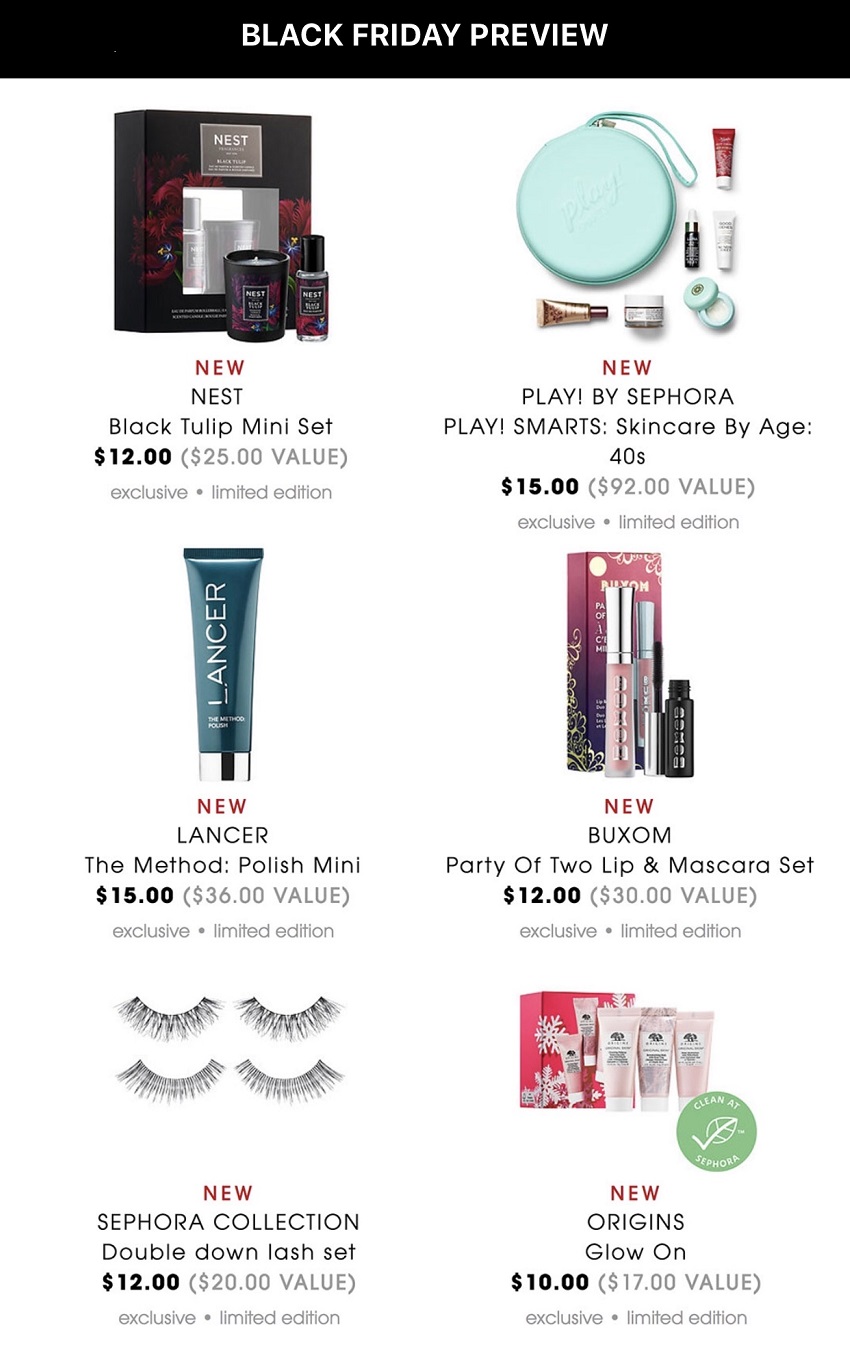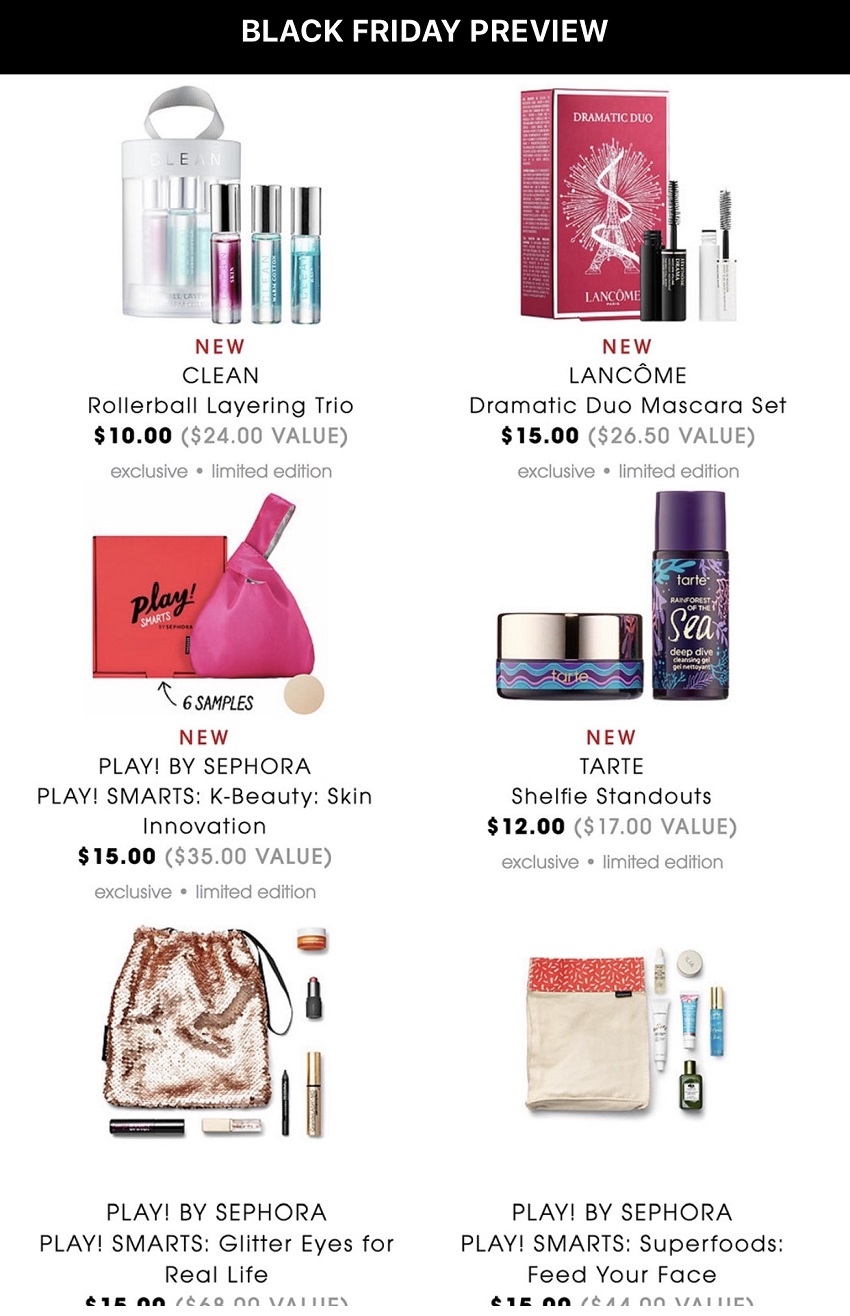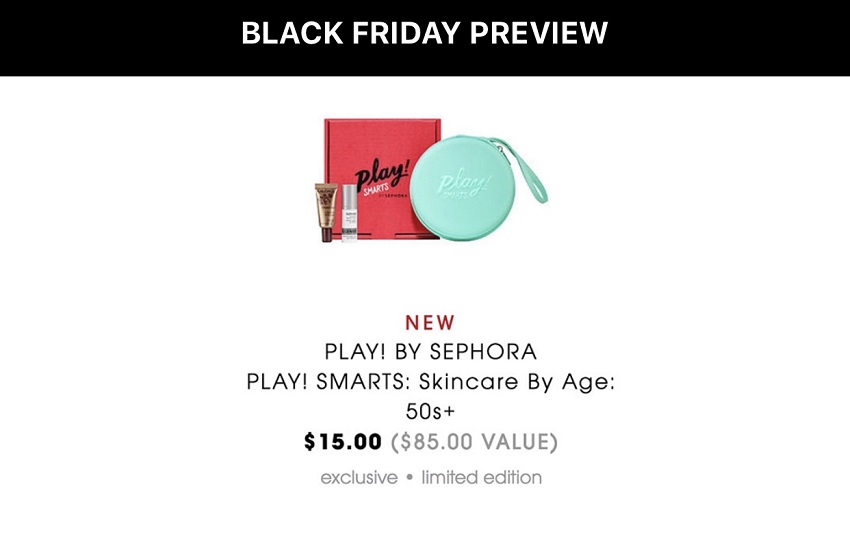 2017 ads
Updated on Friday, November 24, 2017: Black Friday is officially here and so is the big sale at Sephora!
Visit your nearest Sephora store or shop their site starting now to shop their "$15 & Under" deals. That includes limited edition best seller blowouts from Benefit Cosmetics, Tarte, Living Proof, Philosophy, and others.
As always, everything is "while supplies last". See their site for official terms and conditions. Have a nice Thanksgiving weekend!
2016 ads
Updated November 18, 2016: We've just got a hold of Sephora's sneak peak Black Friday deals that will go live early on Thanksgiving morning at sephora.com and in-stores later in the afternoon. Check out the flyer down below for a look at what's coming.
In terms of store hours, stores are expected to open again on Thursday, Thanksgiving Day at 6:00PM and stay open until 1:00AM. Then on Friday morning all locations should re-open at 6:00AM and stay open until at least 9:00PM in the evening.
Longtime Sephora shoppers know that besides the set's featured in the ad, their $10.00 Black Friday deals is what's worth going after. Last year you could pick up favorites such as the Tarte Easy Glowing Deluxe Cheek Set (normally $25.00), MAKE UP FOR EVER Waterproof Hero Duo Set (normally $27.00), Too Faced Sexy Lids and Lashes Set (normally $21.00), and tons of others at the $10.00 sale price. Lookout for the same to come back again.
Just keep in mind that some items make as "online exclusive" will not be available in stores.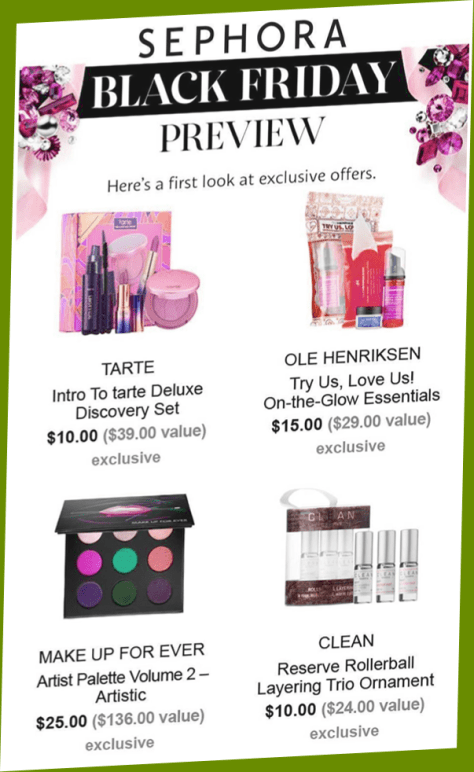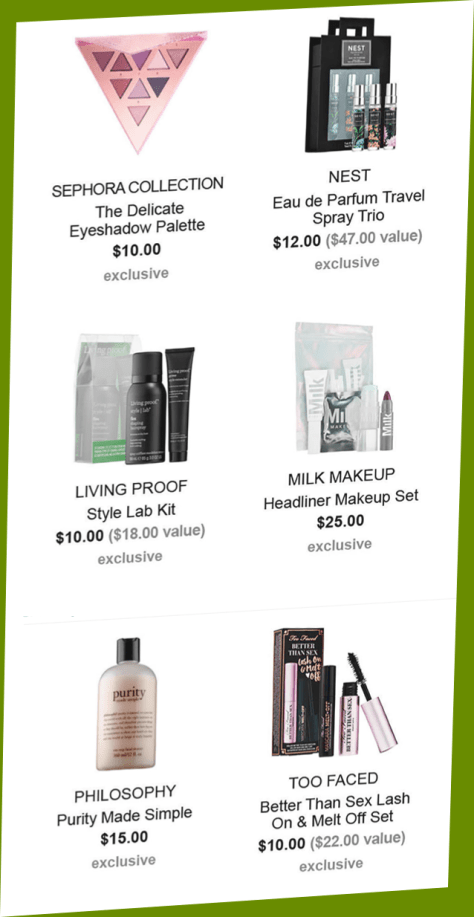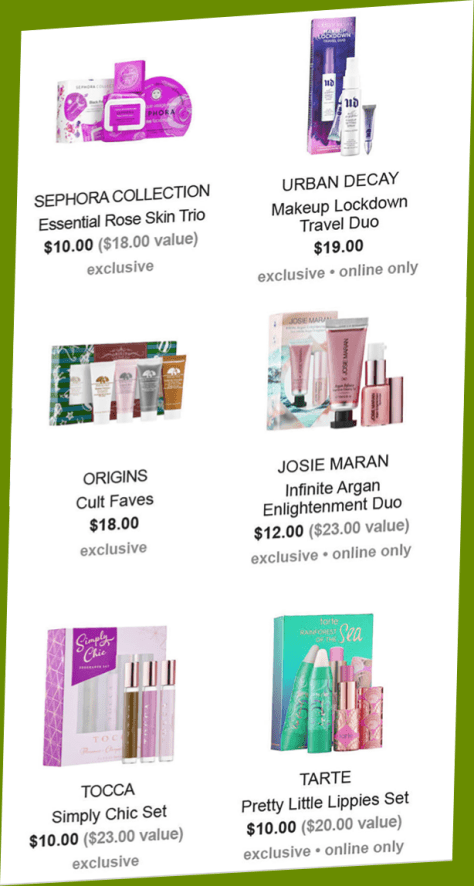 2015 ads
Happy (early!) Black Friday everyone! Hope you're getting a good start to the a long and exhausting day of shopping.
If you're planning on making it out to Sephora any time today, then they've already launched their deals on their website so you better hurry up. Our favorites are the $10.00 deals, such as the Tarte Easy Glowing Deluxe Cheek Set (normally $25.00), MAKE UP FOR EVER Waterproof Hero Duo Set (normally $27.00), Too Faced Sexy Lids and Lashes Set (normally $21.00), and tons of others. You'll also find a number of Black Friday exclusive offers from brands like Marc Jacobs Fragrances, Boscia, Verb, Chloe and more. Plus, if you're a Sephora Beauty Insider, be sure to enter code ESCAPE in the promotion code box during checkout to receive your choice of one of the 8 deluxe samples.
Sale ends on Friday, November 27, 2015. If you're heading off to the mall to one of their stores, they opened yesterday, Thursday at 6:00PM and then reopened today again at 6:00AM and will stay open until 9:00PM.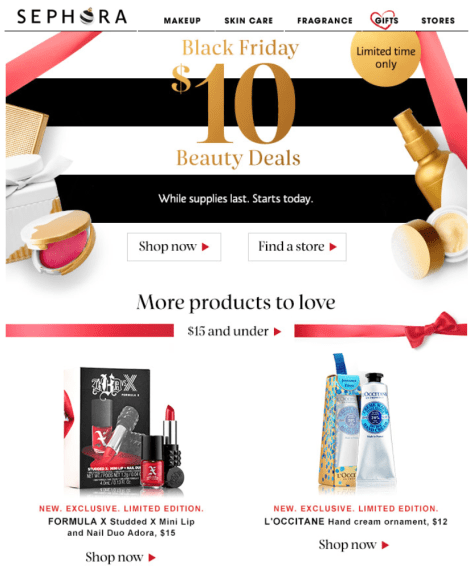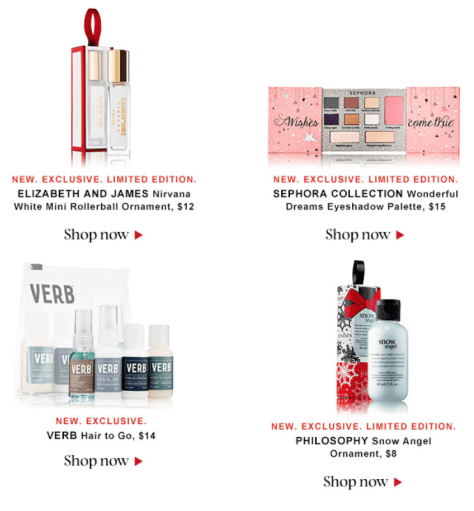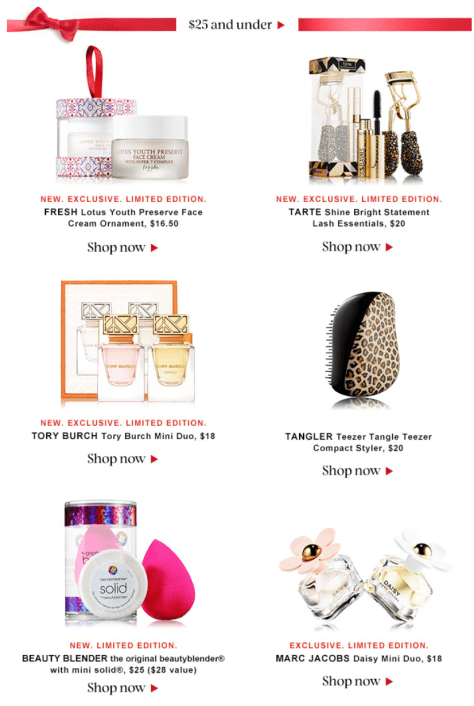 2014 ads
Sephora's Black Friday deals in 2014 included their popular $10.00 beauty deals which included perfume, fragrances, eye shadow, and makeup the retails for up to $40.00. They also had an exclusive deal on the Clarisonic face cleanser in Mia Electric Pink with free deep-pore brush head for $99.00 (a $155.00 value). On top of all this, for all those shopping at their online store on Black Friday, you could receive a free Deluxe Sample of Tarte Pure Maracuja Oil on order above $25.00 when you entered coupon code "tarteoilfb" at checkout.
In terms of perfume, many of the best sellers were on sale but the prices were varied depending on the brand, sent and size. Just remember that before you buy, be sure to see the Black Friday prices at Perfumania to double check the sale price.
Here's a look at the Black Friday email from 2014: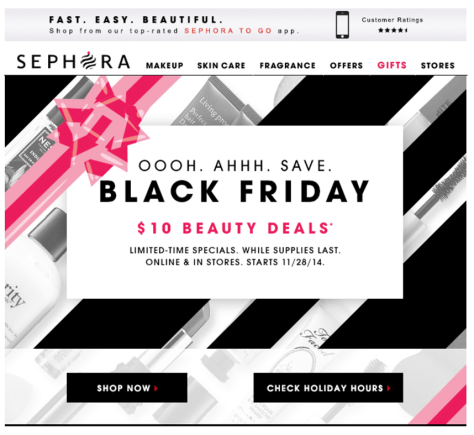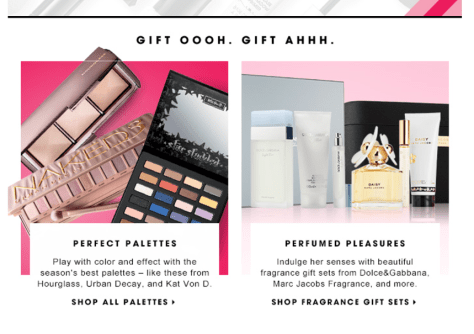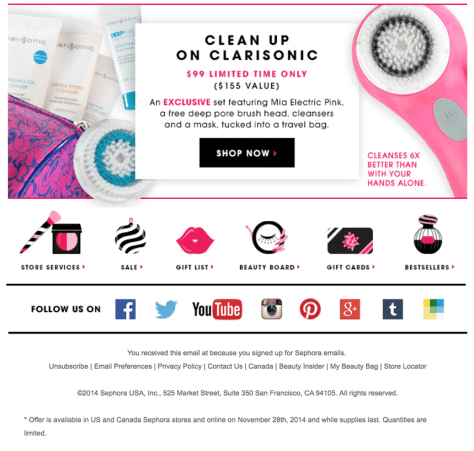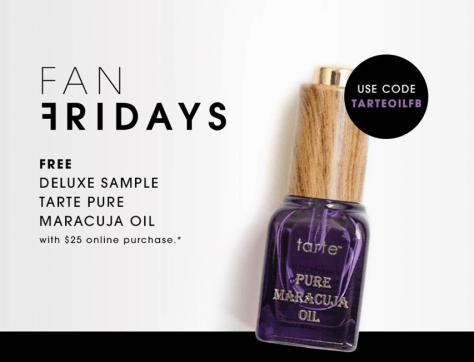 More About Sephora
Whether you've mapped out a masterful strategy or not, Sephora's crowd-inducing sale will be in full swing. On Black Friday, Sephora usually opens at 6 a.m. to accommodate the early crowd and remains open until 9 p.m. Again, since location hours vary, it's prudent to call your store and confirm hours before showing up before sunrise. Otherwise, if you've followed this guide, you're in prime position to walk out with your preferred beauty spoils.
There are plenty of ways in which you can find out about excellent saving opportunities on Black Friday and those following days. One of them is to download the mobile app. It will remind you about the deals so that you can act quickly and make the purchase as soon as you know about it.