When is Black Friday 2021?
The Black Friday 2020 sale has ended. Mark your calendar for Best Buy Black Friday 2021 on November 26, the second day after Thanksgiving.
Sabon Black Friday 2021
GOLDEN FRIDAY
Shop your favorite Sabon products at 20% off + Full Size Ginger Orange Hand Cream when you spend $75 SHOP NOW>>>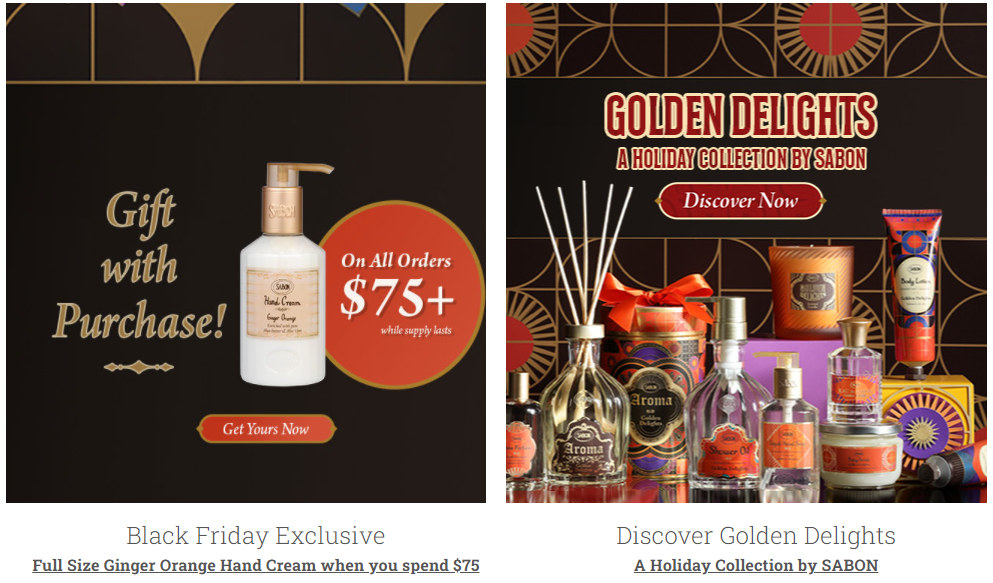 Last Year's Black Friday Ad
Updated on November 27, 2020:
Starting today, Sabon Black Friday 2020 officially started, You will see a huge deals update here;
Click: www.sabonnyc.com
Sabon offers 30% off selected shower oil hot sale.
Plus, free Black Friday Gift(worth$125)with purchase over $79.
Free shipping on orders over $49.
Deal ends 11/27.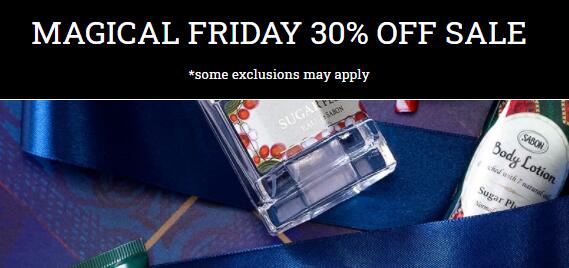 History
Are you interested in seeing some of Sabon' older Black Friday ads? Then follow the links below to view the last few years of ad history.
2019: page 1 page 2
2018: page 1 page 2 page 3 page 4
---
More about Sabon
Sabon is committed to sourcing high quality natural ingredients such as salt, mud, and algae from the Dead Sea. The formulas are enriched with botanicals carefully selected from the Mediterranean and beyond, such as Olive oil, Shea butter and essential oils from various fruits and plants. Generously mixed into the products, each ingredient provides the skin with gentle care,nourishment and softness.