When is Black Friday 2021?
The Black Friday 2020 sale has ended. Mark your calendar for Best Buy Black Friday 2021 on November 26, the second day after Thanksgiving.
RevitaLash Black Friday 2021
Celebrate Black Friday with our limited edition RevitaLash® Advanced and RevitaBrow® Advanced conditioners. These deluxe sizes pack in more of the same amazing formulas you know and love, for extra strong, extra healthy, and extra beautiful lashes and brows. SHOP NOW>>>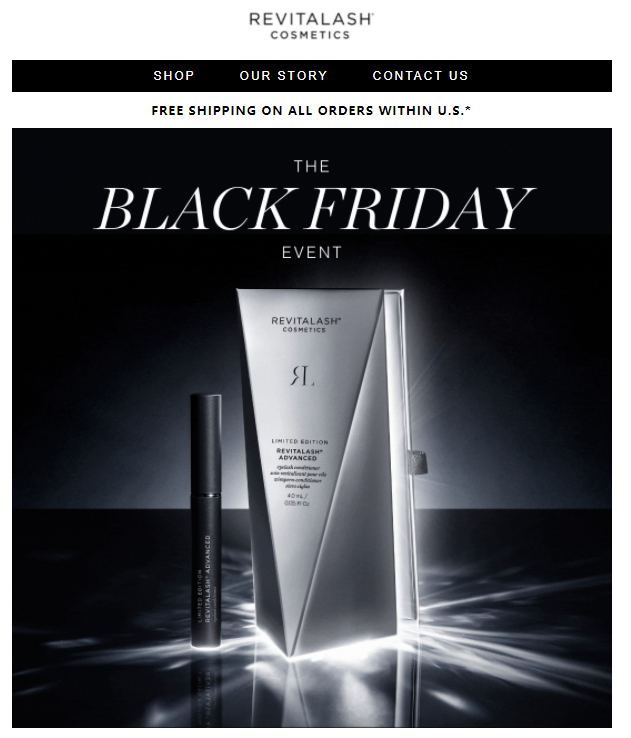 Last year's RevitaLash Black Friday
Updated on November 22, 2020:
Starting today, RevitaLash Black Friday 2020 officially started, You will see a huge deals update here;
Click: www.revitalash.com
Black Friday (11/24-11/29)
Limited Edition RevitaLash & RevitaBrow Advanced
Free Full Size AquaBlur and Cosmetic Bag with $100 Purchase
Cyber Monday (11/30-12/4)
​20% Off Purchase of $150+ with Code CYBER20
​25% Off Purchase of $300+ with Code CYBER25
30% Off Purchase of $500+ with Code CYBER30
History
Are you interested in seeing some of RevitaLash' older Black Friday ads? Then follow the links below to view the last few years of ad history.
2019 ads page 1
---
More about RevitaLash
RevitaLash is a well-known cosmetics brand, which is led by leading doctors, an award-winning series of special cosmetics for eyelashes, eyebrows and hair, designed to enhance, restore and enhance the health and natural beauty of your most precious beauty assets.