When is Black Friday 2022?
Black Friday for the year 2022 is celebrated/ observed on Friday, November 25th.
Pat McGrath Labs Black Friday 2022
Pat McGrath offers the up to 40% off + full-size gwp Sitewide Sale.
Spend $50+ for 30% off OR Spend $150+for 35% off OR Spend $250+ for 40% off.
Plus, Spend $300+ for a free Blitz Astral Quad.
Free shipping.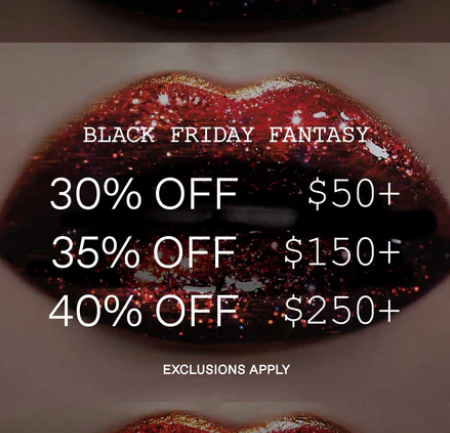 Last Year's Black Friday Ad
2021 ad
CYBER WEEK WONDERS 25% OFF $50+, 30% OFF $150+, 35% OFF $250+. ICONIC GIFT SETS HOLIDAY 2021 Glamorous to give. Even more glamorous to receive. SHOP NOW>>>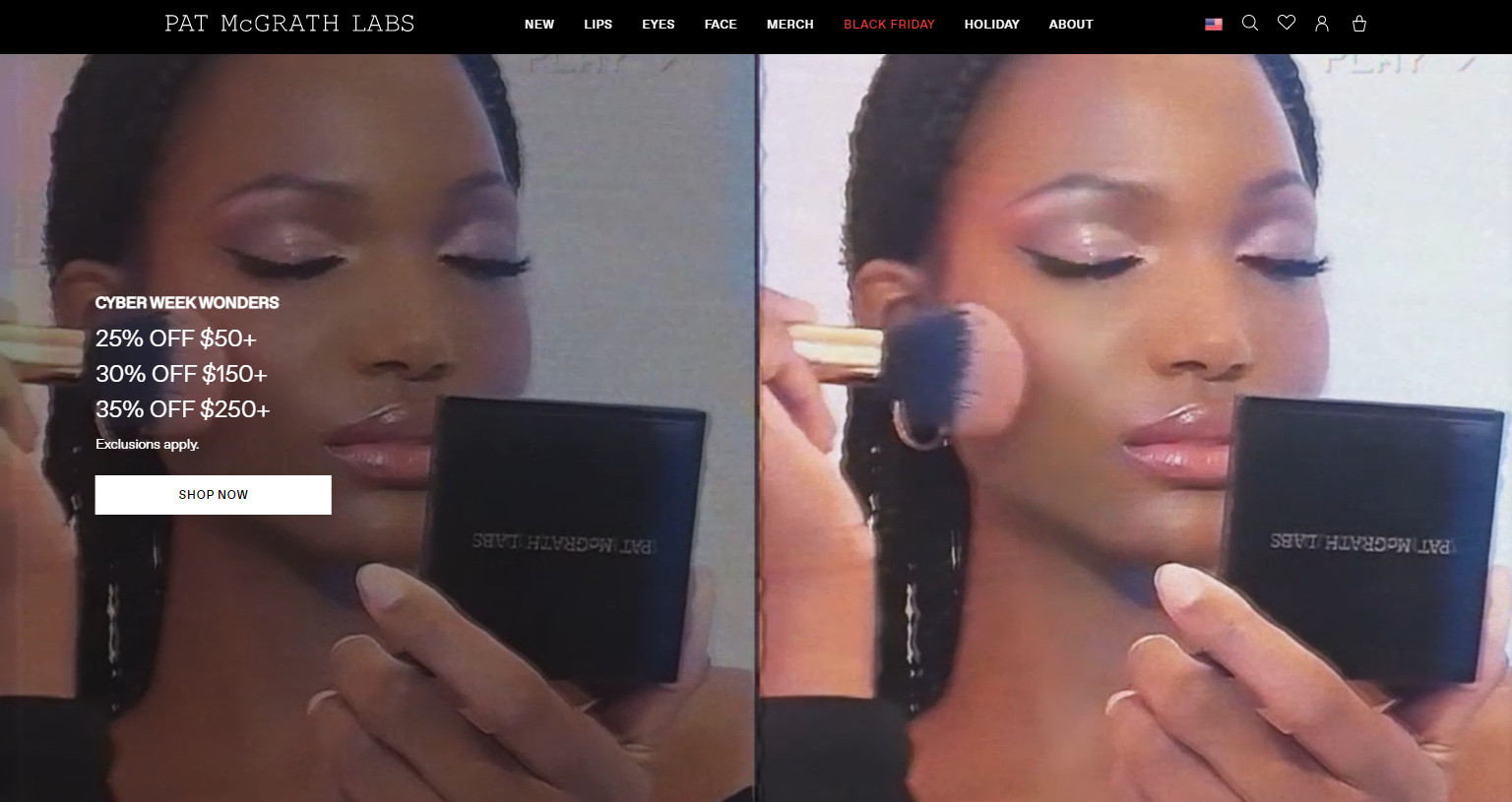 History
Are you interested in seeing some of Pat McGrath' older Black Friday ads? Then follow the links below to view the last few years of ad history.
2020 ad
Starting today, Pat McGrath Labs Black Friday 2020 officially started, You will see a huge deals update here;
Click: www.patmcgrath.com
Black Friday Fantasy Sale – 25% off purchases under $150 USD and 30% off purchases of $150+ USD, available exclusively at PATMcGRATH.COM.
When: Monday,11/16 – Saturday, 11/28
2019: page 1 page 2 page 3 page 4 page 5 page 6
2018: page 1 page 2 page 3 page 4 page 5 page 6
---
More about Pat McGrath Labs
Pat McGrath is one of the most influential makeup artists in the world, and the impact of her work in beauty and fashion over the past 20 years is unparalleled. The visionary looks she imagines—then creates for runways, advertisements, and editorial—define beauty trends of the future.