When is Black Friday 2019?
Black Friday is always the day after Thanksgiving. In 2019, Black Friday will be on Friday 29th November 2019 . On this day, most major retailers open extremely early, often at midnight or earlier.
Murad Skin Care Black Friday 2019
Murad Skin Care's Black Friday sale is right around the corner. And although it's still too early to know the exact details, you can scroll down the page to check out what was offered last year to get an idea of what's likely to come (the sale should be somewhat similar). We'll be updating this page with the latest news the moment we know more !
Until then, you can take a look at Moroccanoil's page where you can enjoy the deals before Thanksgiving.

Last Year's Murad Skin Care

Black Friday
2018 ads
Murad's 2018 Black Friday sale is here!
Shop Murad now through November 25, 2018, and enjoy 2x the samples + $30 off your purchase of $150 or more.
To take advantage of this offer, enter Murad coupon code BLACKFRIDAY at checkout.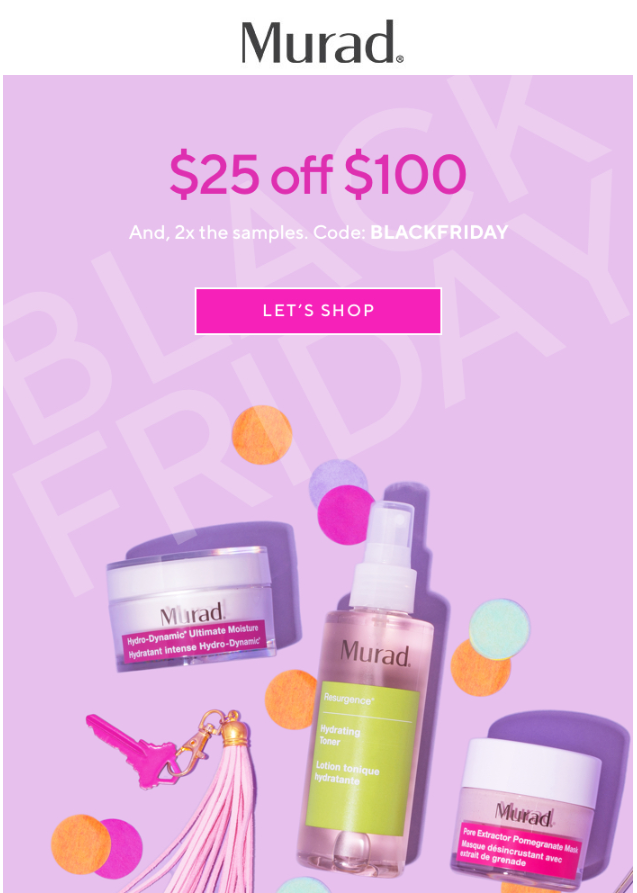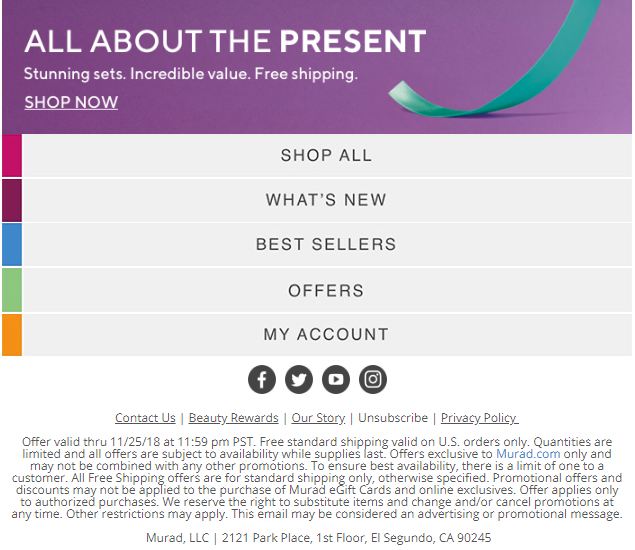 2017 ads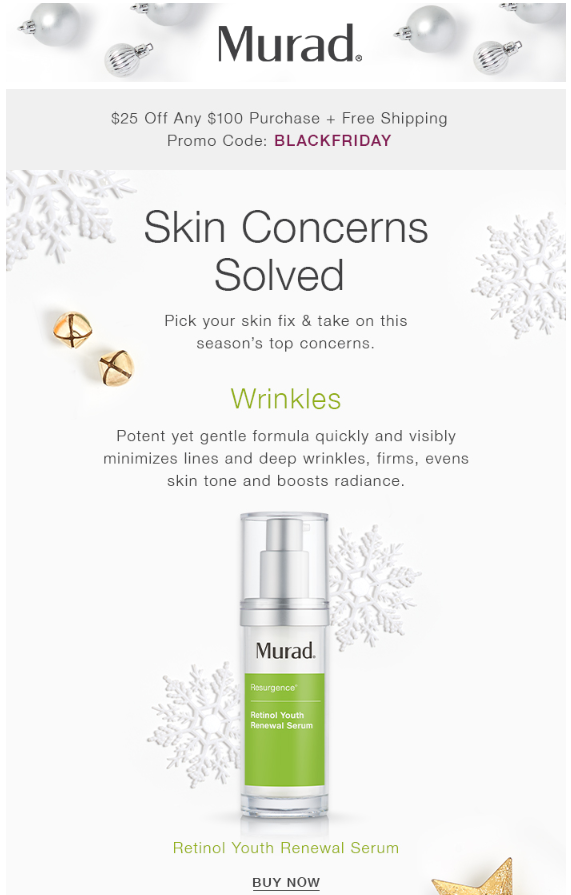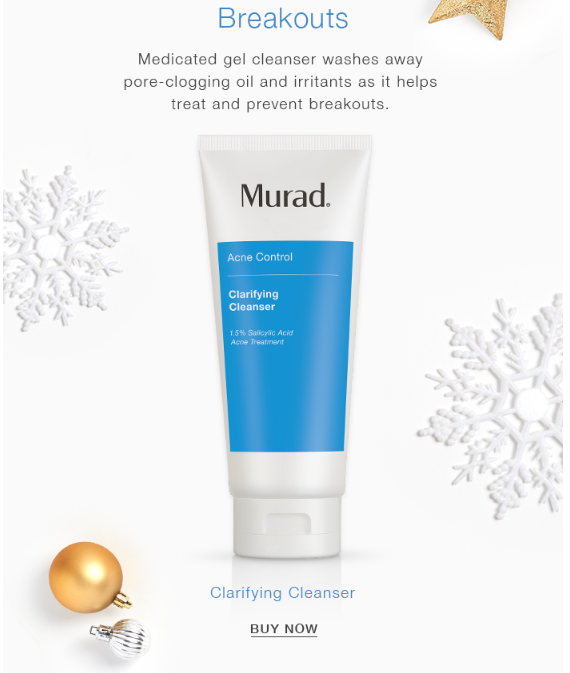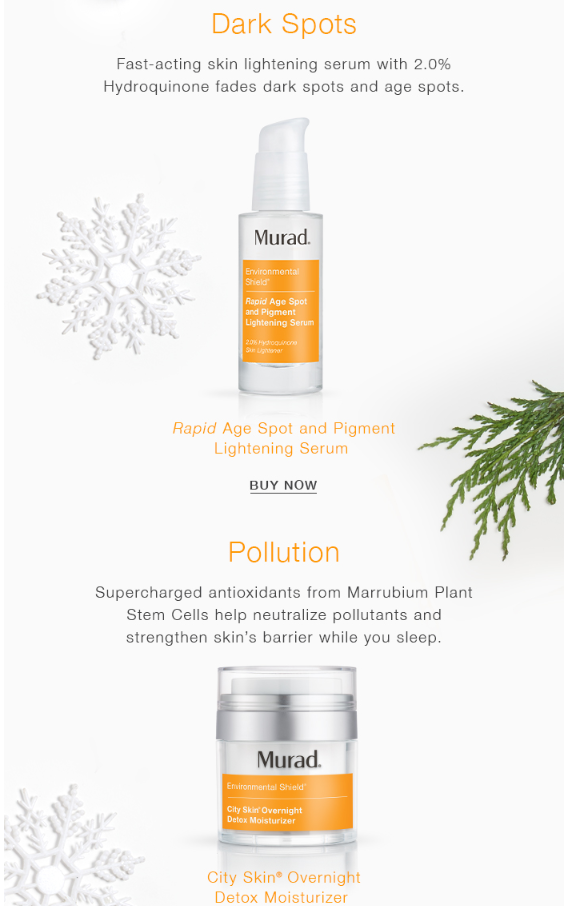 2016 ads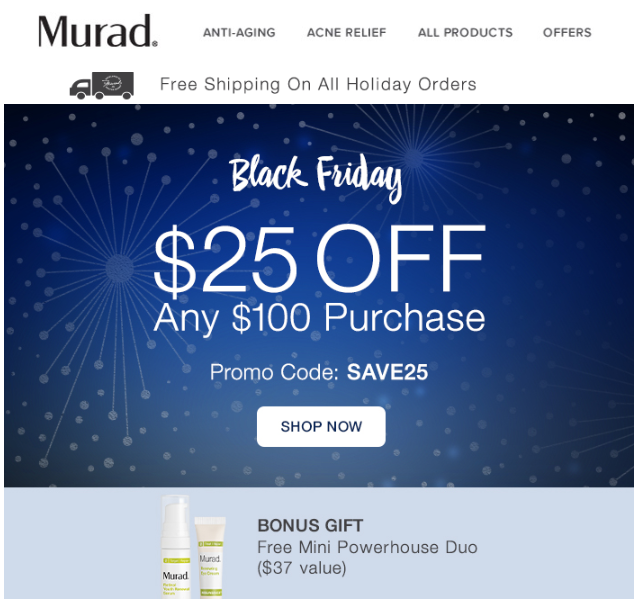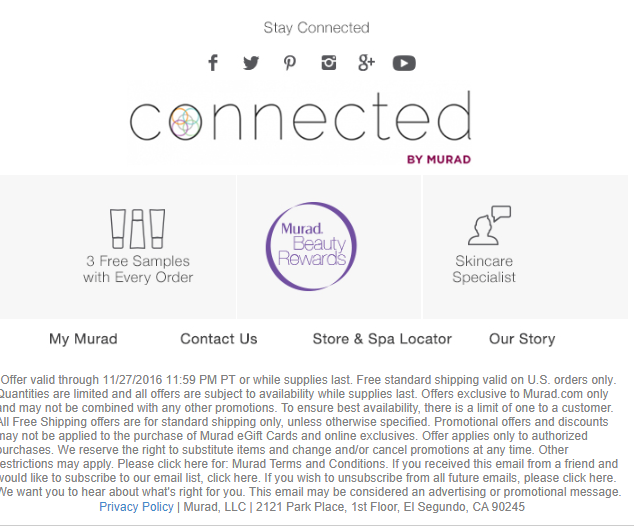 2015 ads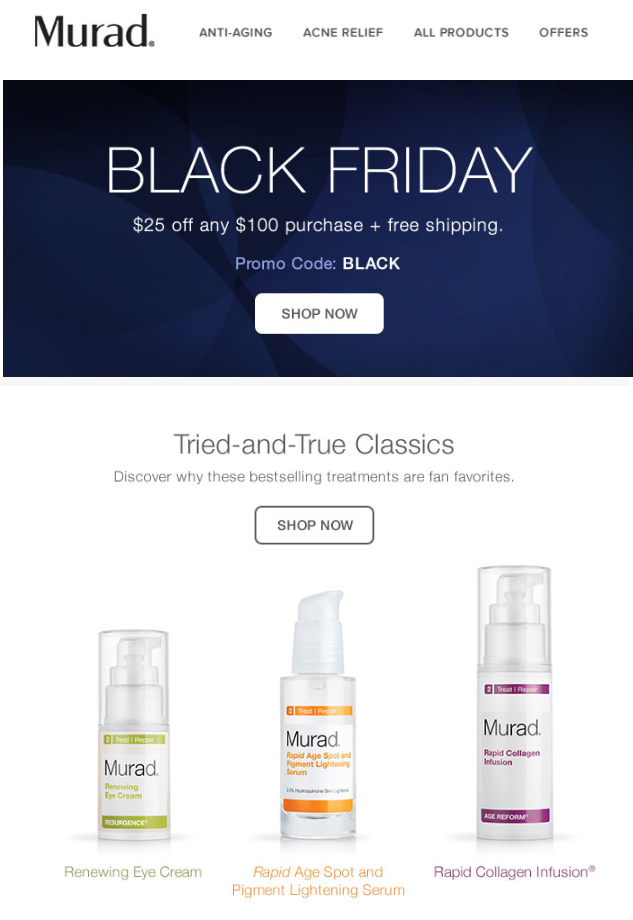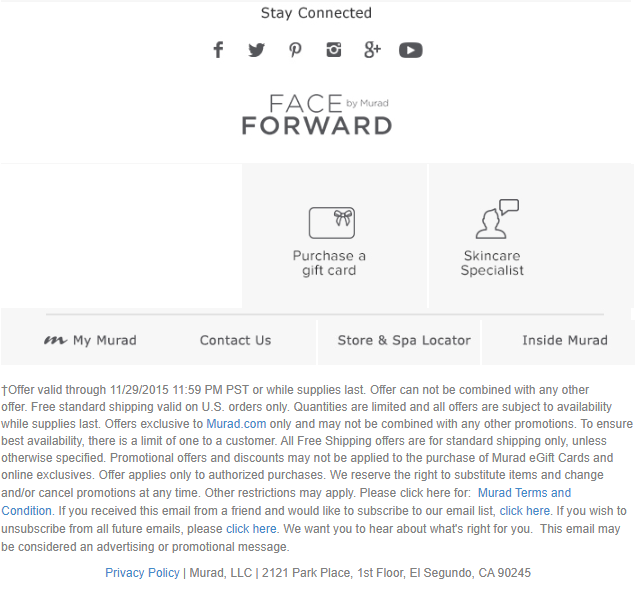 2014 ads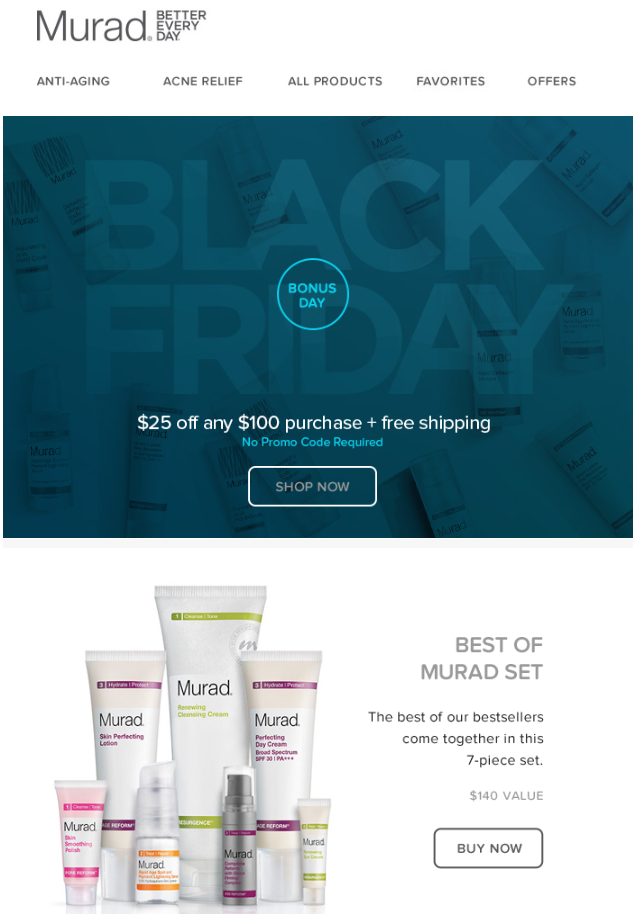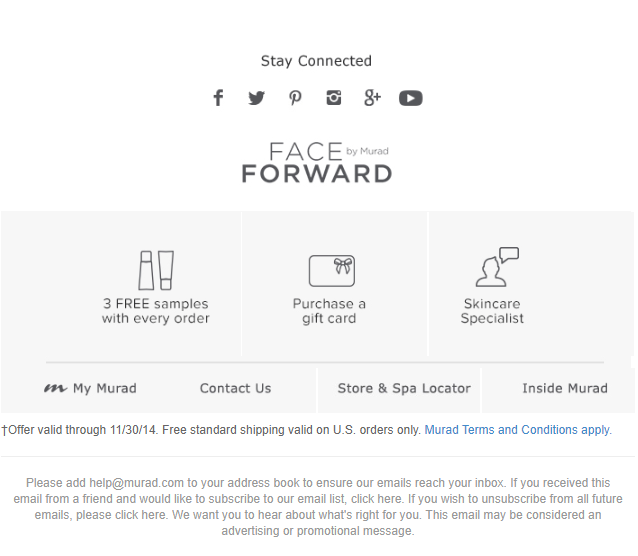 More about Murad Skin Care
Murad's problem-solving products and skin-perfecting supplements work to solve whatever concerns your complexion is facing. Believing that healthy skin can be achieved both internally and externally, renowned dermatologist Dr. Howard Murad created his skin novative line with years of research, employing his theory on The Science Of Cellular Water to help all achieve the ultimate goal of an overall healthy complexion.