When is Black Friday 2022?
Black Friday for the year 2022 is celebrated/ observed on Friday, November 25th.
Moroccanoil Black Friday 2022
Get 20% on Everything!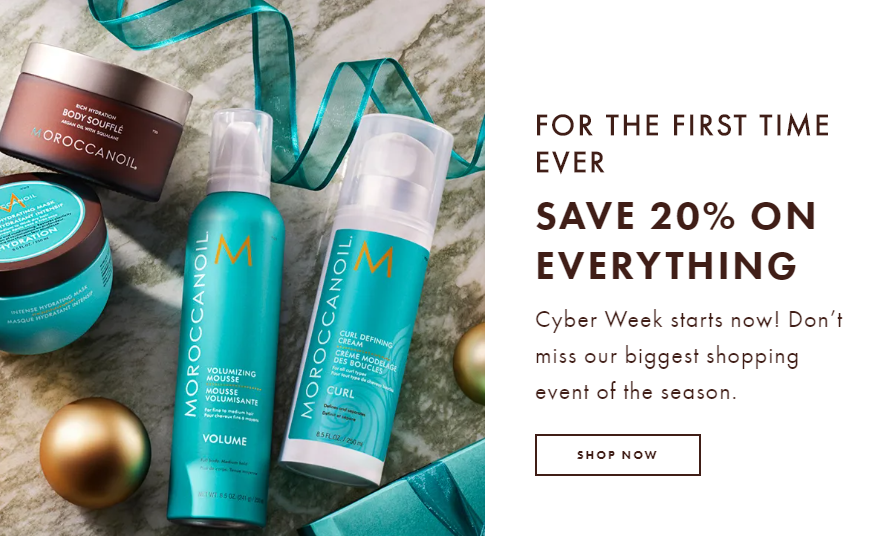 ---

Last Year's Moroccanoil

Black Friday
2021 ad
BLACK FRIDAY is here!
Spend $75+, Get a FREE Moroccanoil Treatment Travel Size
Spend $125+, Get a FREE Body Butter
Spend $300+, Get a FREE Smoothing Brush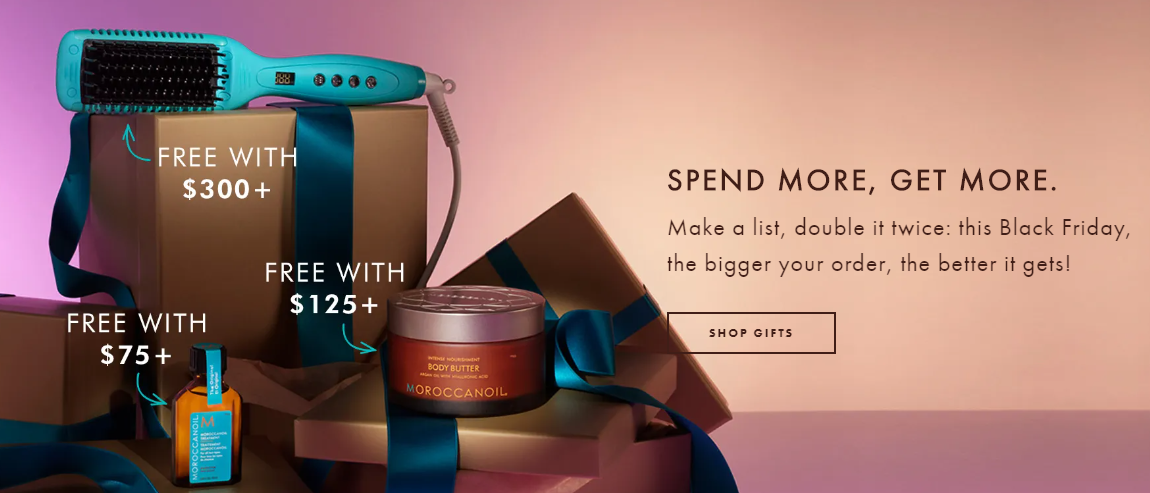 Updated on November 26, 2020:
Starting today, Moroccanoil Black Friday 2020 officially started, You will see a huge deals update here;
Click: www.moroccanoil.com
Beginning midnight on Thursday, November 28th and lasting through 11:59 PM on Monday, December 2nd,
consumers will have the opportunity to receive over $150 worth of complimentary, full-sized products from the luxurious body collection with the purchase of a Moroccanoil.com e-Gift Card.
e-Gift Cards are available for purchase in values ranging from $50-$500, with each amount correlating to a certain complimentary gift worth $10 to $169 in total value.
History
Are you interested in seeing some of Moroccanoil' older Black Friday ads? Then follow the links below to view the last few years of ad history.
2019: page 1
2016: page 1
---
More about Moroccanoil
Established by Carmen Tal, co-founder of Moroccanoil in 2006, Moroccanoil specializes in oil-infused hair care and supplies a variety of Moroccanoil hair and body products. There is a wide range of hair products like shampoo, conditioner, treatment, masks, tools, and brushes of different effects for various hair types such as thick and coarse, wavy and curly, and fine hair.