The inevitable Christmas countdown has begun , and whether you love it or loathe it we can bet you still as excited as us about nabbing a snazzy beauty advent calendar. KIEHL'S ADVENT CALENDAR 2019 is coming, Maybe a surprise.
Kiehl's Advent Calendar will appear in two editions this year, and will be launched on different websites.This year Kiehl's have collaborated with illustrator Janine Rewell to design a very childlike and energetic.There are other unique ideas that are very much looking forward to.These two versions, one includes twenty-three Kiehl's very popular products, and the other includes twelve.This can take care of your skin during the holiday.If you are interested, continue reading all the information about it.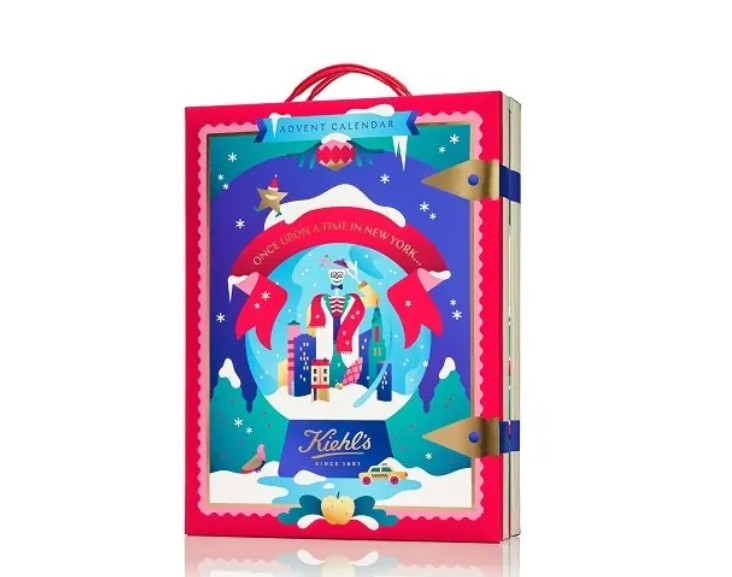 Kiehl's Advent Calendar 2019
Available – October 2nd at kiehl's or Selfridges
Kiehl's Advent Calendar 2019
This is the calendar that will retail exclusively on the Kiehl's website.
Ultra Facial Cleanser 30ml
Calendula Deep Cleansing Foaming Face Wash 30ml
Creme de Corps 30ml
Midnight Recovery Botanical Cleansing Oil 40ml
Iris Extract Activating Treatment Essence 40ml
Ultra Facial Toner 40ml
Amino Acid Shampoo 65ml
Amino Acid Conditioner 65ml
Ultimate Strength Hand Salve 75ml
Creamy Eye Treatment with Avocado 14ml
Midnight Recovery Eye 14ml
Lip Balm No1 3ml
Midnight Recovery Concentrate 4ml
Clearly Corrective Dark Spot Solution 4ml
Centella Sensitive Cica-Cream 5ml
Hydro-Plumping Re-Texturising Serum Concentrate 5ml
Powerful-Strength Line-Reducing Concentrate 5ml
Ultra Facial Oil-free Gel Cream 5ml
Ultra Facial Cream 7ml
Super Multi-Corrective Cream 7ml
Calendula Serum-Infused Water Cream 7ml
Rare Earth Deep Pore Cleansing Masque 14ml
Facial Fuel Energizing Moisture Treatment for Men 15ml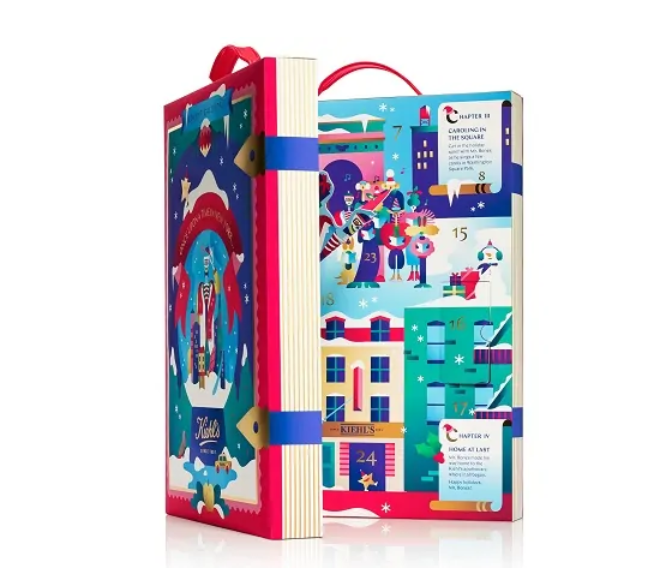 Selfridges Kiehl's Sustainable Advent Calendar 2019
Kiehl's Sustainable Advent Calendar – £125
This calendar has also been created in partnership with Jane Rewell and is called The 12 Days of Kiehl's.
It has been designed with sustainability at its core and uses an organic cotton canvas that includes 12 pouches filled with best-selling Kiehl's products. There will only be 600 exclusive calendars made, and the contents include the Ultra Facial Cream and coveted Crème de Corps.
There is minimal outer packaging made from a seeded paper bag that you can replant in soil to grow flowers. Once finished, Kiehl's encourages you to keep the calendar and re-fill for future holiday seasons (or even use as hanging storage in your home).
Also, you can also recycle each product in any Kiehl's store through Terracycle.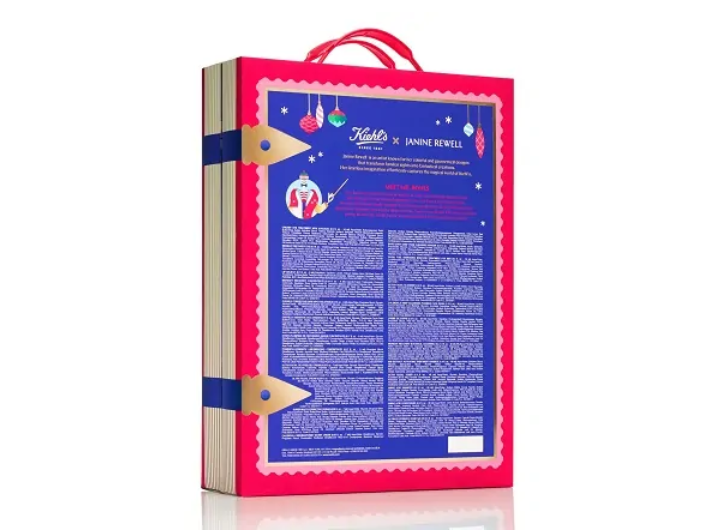 THE 12 DAYS OF KIEHL'S INCLUDES:
Creamy Eye Treatment with Avocado (14ml)
Midnight Recovery Concentrate (4ml)
Crème de Corps (30ml)
Buttermask For Lips (2ml)
Ultra Facial Cream (28ml)
Powerful-Strength Line-Reducing Concentrate (5ml)
Amino Shampoo (75ml)
UV Daily Defense (30ml)
Amino Conditioner (75ml)
Facial Fuel Daily Energizing Moisture Treatment for Men SPF19 (75ml)
Calendula Deep Cleansing Foaming Face Wash (75ml)
Calendula & Aloe Soothing Hydration Masque (28ml)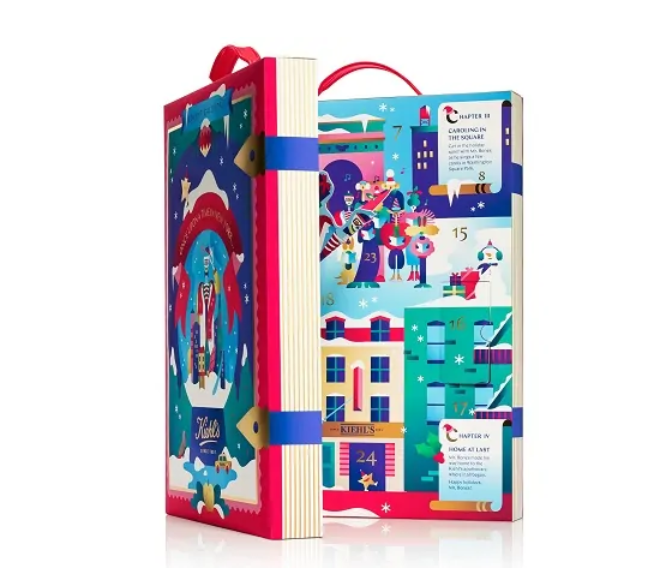 TIPS:
Gone are the days when we'd count down to Christmas with a teeny tiny chocolate that'd disappear in a single bite. Now, everything from stunning scented candles and wonder-serums, to luxe body oils and fragrances that smell so good it's insane are hiding behind those little paper doors – and we are 100% here for them.
Check out our list of beauty ADVENT CALENDAR releases, and be sure to check back as many more are announced. Our heart is growing three sizes just looking at these beauties.
RELATED: List of Kiehl's gift with purchase 2019 schedule