When is Black Friday 2022?
Black Friday for the year 2022 is celebrated/ observed on Friday, November 25th.
Kate Somerville Black Friday 2022
Black Friday is the day after Thanksgiving Day in the United States. This day often falls on the fourth Friday in November each year. The day is one of the busiest shopping days of the year with shoppers getting gifts for the December Holidays the following month.
The term Black Friday comes from when retailers go from being in the red (at a loss) in their business for the year to going into the black (profitable), thus showing how important the end of the year holidays shopping season is to most retailers.

Last Year's Black Friday Ad
2021 Ad
OUR GIFT TO YOU SHOP NOW>>>
Kate's Holiday Minis get you glowing with confidence, smoothness & radiance. Yours with any $140 purchase. Promo Code: NOVGWP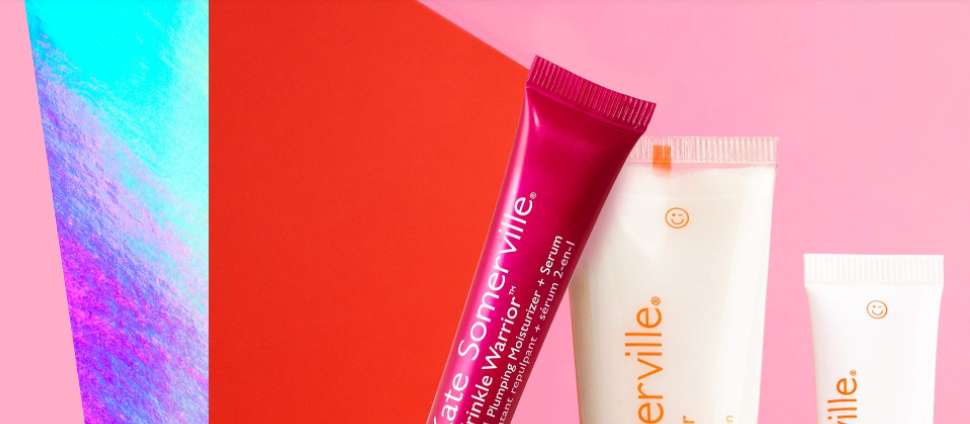 ---
History
Are you interested in seeing some of Kate Somerville' older Black Friday ads? Then follow the links below to view the last few years of ad history.
2020 Ad
Updated on November 27, 2020:
Starting today, Kate Somerville Black Friday 2020 officially started, You will see a huge deals update here;
Click: www.katesomerville.com
Kate Somerville offers 25% off all Skincare Products Sale, via exclusive coupon code DMCYBER25 ".
Plus, get a free Full Size Retinol Vitamin C Moisturizer ($90 value) with any $100 spend after discount via coupon code DMCYBER25.
Free shipping.
Deal ends 11/30.
2020: page 1
2016: page 1
---
What We Expect
Last year's Black Friday, all products on the Kate Somerville official website had a 25% discount. This sounds very exciting, and I believe you also enjoy this event. Our team predicts that Kate Somerville will host the same event as last year this year, and will expand the scope of the event. Of course, this is just our guess. Before the Black Friday event, we will pay close attention to the brand's message. You can follow us first, or add a bookmark on this page, we will bring you the best price before Black Friday.
---
More about Kate Somerville
Kate Somerville can visibly change your skin through products that can be life-changing. Her products are Skin Changers that provide a visible skin transformation, formulated with highly-functional active ingredients at optimized levels for maximum efficacy, balanced with soothing botanicals to reduce any potential sensitivity concerns.