When is Cyber Monday 2022?
Cyber Monday for the year 2022 is celebrated/ observed on Monday, November 28th.
ColourPop Cyber Monday 2022
Available now at Colourpop.com
Get 30% off!
Deal ends: 11/30

Last Year's ColourPop's Cyber Monday
2021 ad
Cyber Monday Sale 30% off Sitewide SHOP NOW >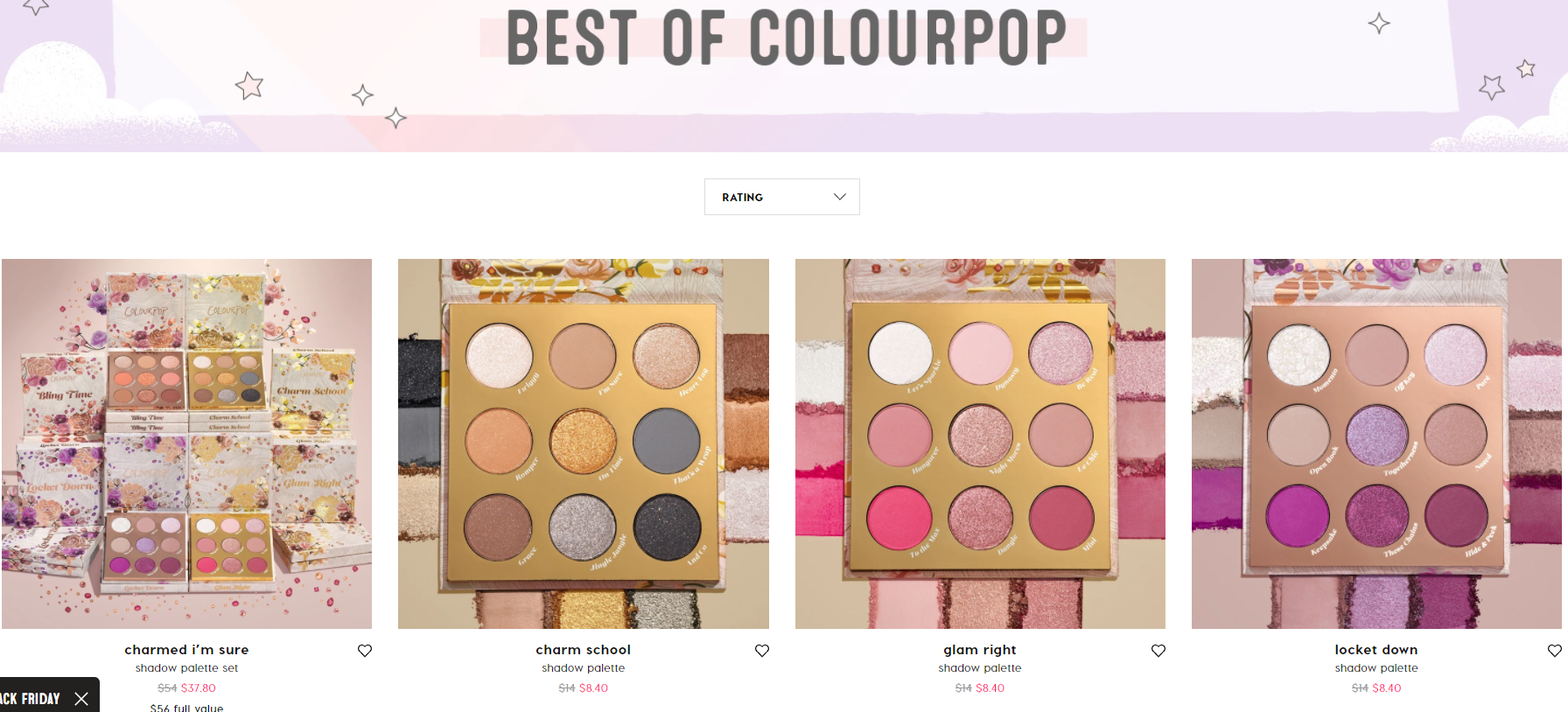 History
Are you interested in seeing some of ColourPop' older Cyber Monday ads? Then follow the links below to view the last few years of ad history.
2020 ad
Starting today, ColourPop Cyber Monday 2020 officially started, You will see a huge deals update here;
Click: colourpop.com
Cyber Monday Save 30% Now and 25% Later!
Spend $30 on Cyber Monday and receive 25% off to use between 12/14/2020 and 1/14/2021
As a friendly reminder, ColourPop offers FREE U.S. shipping on all orders over $30 and FREE international shipping on all orders over $60!
2020 ads: page 1
2019 ads page 1
---
More about ColourPop
Colourpop is an affordable, cruelty-free makeup company that was founded in 2014. The store offers a wide range of products, the most popular among them being its YouTube-famous liquid lip colors. You'll also find eye and cheek palettes, highlighters, nail polish, single eyeshadows and blushes, and an assortment of fun lip products in an array of shades and finishes. Colourpop is a great option for beauty aficionados to create on-trend, budget-friendly makeup looks. As the brand's name implies, Colourpop carries a number of vibrant shades perfect for taking your daily beauty routine to the next level.