Bobbi Brown just released the new Tokidoki collection featuring eyeshadows, lip tints, skincare, and more.
The products are available now in select markets.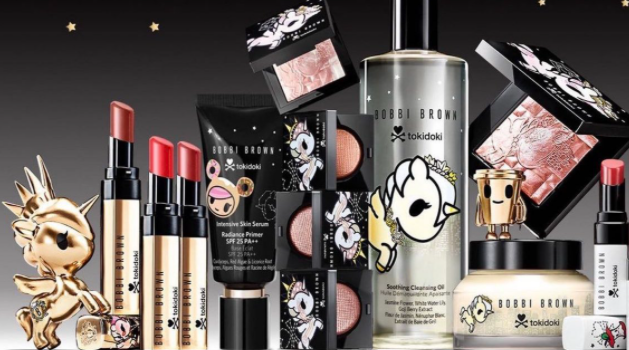 Release Date:
Available now
Where to buy:
COSMO UNIVERSE 8-WELL EYE SHADOW PALETTE $62.00
An array of universally flattering tokidoki-inspired eye shadows in one palette. 8 magical shades in neutral, lavender, and mauve tones. Designed to enhance all skin tones.
Tokidoki-embossed eye shadows in a mix of matte and shimmering finishes.
Limited-edition packaging featuring tokidoki characters in a unique water feature, so you can shake the palette and bring them to life.
TOKIDOKI EXTRA LIP TINT $34.00
Everything's more enchanting with the Japanese-inspired lifestyle brand, tokidoki, and their creative characters.
We created a special set of Bobbi Brown Unicornos, each unleashing unique beauty looks inspired by magical abilities, unexpected artistry, and our New York City wonderland.
Discover essentials that transform your look with a little glow and a lot of imagination.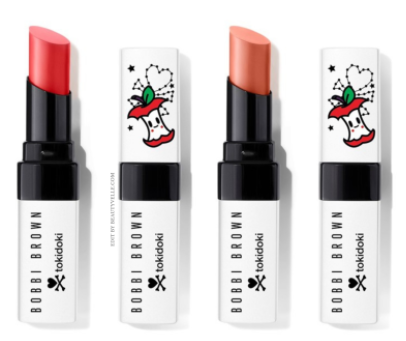 Shades Include:
Bare Cherry – A subtle cherry red
Bare Ginger – A muted burnt orange
TOKIDOKI LUXE EYE SHADOW $40.00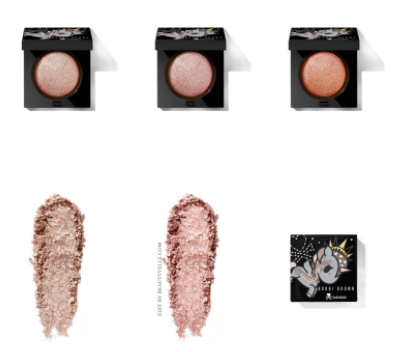 Shades Include:
Melting Point – A warm-toned, light-medium copper
Incandescent – A warm-toned, pink duochrome
Sunstone – A warm-toned, light-medium peach
TOKIDOKI HIGHLIGHTING POWDER PINK GLOW $52.00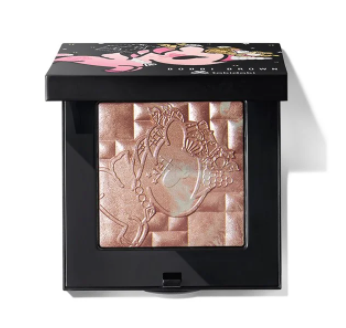 The best-selling Golden Skin Perfecting Powder contains a sophisticated and luxurious highlighter blended with gel powder to brighten cheeks and eyes.
The innovative skin-friendly powder formula gently adheres to the skin, exuding a natural translucent luster.