Before you start shopping, check out Nordstrom's Annual Sale 2021 guide for more information about early access, sale shopping tips and more of my favorite options.
Opening up to Nordstrom cardholders for early access on July 12 and to the public on July 28, where it'll run until August 9 when prices go back to normal.
Buy Now at Nordstrom
Lancome:
Receive six-piece gifts with your $37.50 Lancôme purchase via code EYEor BLUSH
Plus, Spend $125 on Lancôme and you'll also receive a full-size Advanced Génifique Eye Light Pearl Eye Serum.(Total Value $191)
Estee Lauder:
Get two seven-piece gifts with your $45 Estée Lauder purchase, use code: HYDRATE Or FIRM
Plus, Spend $115 on Estée Lauder and you'll also receive a full-size Advanced Night Repair Intense Reset Concentrate (0.7 oz.).
Clinique:
Receive a seven-piece gift with your $35 Clinique purchase. A $67 value.
Plus, Spend $85 on Clinique and you'll also receive a three-piece bonus. A $125 value.
Jo malone:
Receive deluxe samples with your $140 Jo Malone London™ purchase.
Plus, receive a mini Nectarine Blossom & Honey Scented Candle (1.18″ height) and a bag charmwith your $200 Jo Malone London™ purchase.
Bobbi Brown:
Get 4 piece free gifts with your $75 purchase.
Plus, get two Ruby lips with your $125 purchase.
Shiseido:
La Mer:
Receive deluxe samples of Crème de la Mer Moisturizing Cream (0.24 oz.), The Replenishing Oil Exfoliator (0.17 oz.), The Eye Balm Intense (0.1 oz.), The Revitalizing Hydrating Serum (0.17 oz.), The Treatment Lotion (0.5 oz.) and a tote with your $375 La Mer purchase.
Plus, free 3 pc samples with any beauty puchase at check out.
Kiehl's:
Nordstrom offers 8 piece gift with your $125 Kiehl's purchase
Plus, receive deluxe samples with your $85 Kiehl's purchase. A $31 value.
Plus, free 5 pc samples with any beauty puchase at check out.
The best things to buy from this epic savings event
Women's Coats, Jackets & Blazers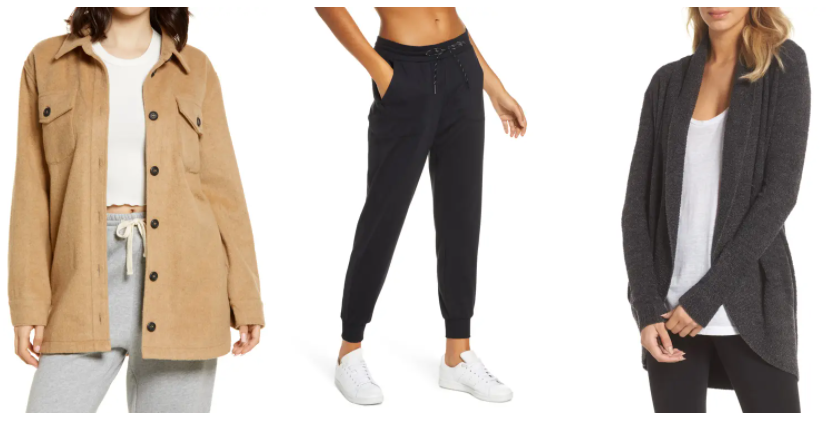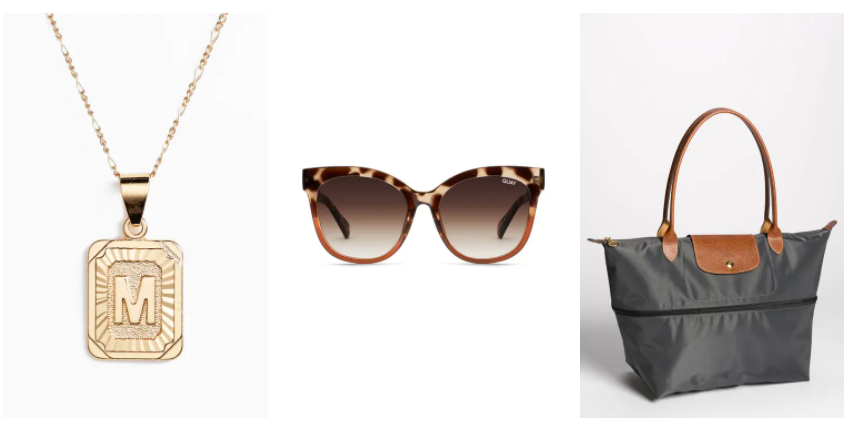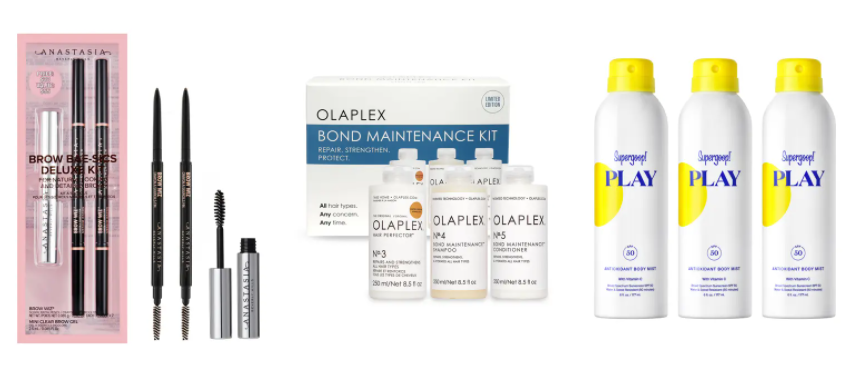 Everything you need to know about the 2021 Nordstrom Anniversary Sale
The Anniversary Sale happens once a year, and it's different than most sales that stores promote. When a store has a sale, it's typically to get rid of last season's clothes as the new ones come in, and generally after the sale, things will go on final sale to make sure they get out the door. The Nordstrom Anniversary sale is different because they discount brand new styles and pieces for the fall season. And once the sale is over, the prices go right back up to the normal retail value. It's essentially like a pre-season sale. And it's sooo good.
This is one of the most popular — if not THE most popular– retail sales in the country, outside of the holiday shopping season. And for good reason! I've gotten some of my all-time favorite pieces during this sale at great prices. Cashmere tops, Barbour jackets, Patagonia sweaters, Tory Burch shoes and purses, Sam Edelman booties, Hunter boots, and designer denim — all of that is included in the sale. It's like back-to-school shopping as an adult and way more fun.
There are some unique details to the Nordstrom Anniversary Sale that you need to know ahead of time. First, Nordstrom Card holders shop first. As a Nordstrom cardholder, you get to shop the Early Access Sale a week before the entire public shops. This year, the Early Access Sale starts on August 13th. I'll talk about why I love being a Nordstrom Cardholder below.
For the general public, the Public Access Sale starts August 19th and runs through August 30th. Prices for all of the merchandise goes up on August 31st.
Should I become a Nordstrom Cardholder?
It's not a deal breaker not to be a cardholder, especially since the sale does become public, but I've been a cardholder for years, and I love it. I will say that there are a large of cardholders and there are lots of pieces sell out during the Early Access Sale.
If you have your eyes on specific pieces AND you shop with Nordstrom regularly, it's definitely something to consider. (With my background in finance, I'm not one to casually recommend that you open a bunch of credit cards! This is the only brand-specific credit card I have.) But, if you've never shopped the Nordstrom Anniversary Sale before, maybe see what it's like this year before opening a card.
What if something doesn't fit (or isn't great in person)?
One of the reasons that I'm so loyal to Nordstrom is their return policy. They sent a free shipping return label in every one of their packages so that you can repack your items and pop them back into the mail easily. No questions asked. It's almost better than shopping in person because there's no pressure and you can try your items on in your own home. (Although I DO really want a Nordstrom location in Winston-Salem!!)
The return policy alone is enough of a reason to shop at Nordstrom. This sale is on new pieces, and nothing is final sale so you can return anything you don't love.
What to expect from me during the sale?
Every year, I round up and link my favorite picks from the entire sale. I spend hours looking through the pieces and organizing my finds so that you can shop the sale easily. I post a blog post when the Early Access Sale starts and then re-publish that same post when Public Access opens. (So bookmark this post! It'll be updated regularly!!) When Public Access opens, I go back to see what's sold out, pick new things out, and make sure it's still helpful when public access starts.
I also post on my LiketoKnow.It page during the sale to link specific looks. You can follow me on LiketoKnow.it here. Nordstrom Anniversary Sale aside, I would definitely follow me on LiketoKnow.It if you ever wonder where my outfits are from. I always link them there and post exclusive fashion content on that app!
Okay, the countdown is on! I'm really excited about this sale, and I'm even more excited that we can all start previewing pieces this week on July 24th. Keep checking the blog for content as the sale starts, and if you aren't already on my newsletter list, hop on here so you don't miss a thing. I share new posts and favorite fashion finds in there too!
Last Year's Nordstrom Anniversary Sale
Nordstrom Anniversary Sale:

LancomeAdvanced Genifique Trio $159.00
Salvatore FerragamoReversible Pebbled Leather Belt $249.90
La MerThe Replenishing Moisture Collection $340.00

LancomeTonique Confort Rehydrating Toner Set $60.00
MCMMedium Liz Reversible Shopper $399.90
ShiseidoUltimune Power Infusing Concentrate Serum with ImuGeneration Technology™ Set $185.00

CoachTrail Leather Crossbody Bag $199.90
LongchampLe Pliage Expandable Tote $119.90
DiorStellaire 59mm Square Sunglasses $297.90

SARTO BY FRANCO SARTOFreda Platform Chelsea Boot $109.90
Monica VinaderSkinny Bar Friendship Diamond Chain Ring $129.90
TopshopGlen Plaid Double Breasted Blazer $49.90

Tory BurchCarson Convertible Leather Crossbody Bag $299.90
CoachCourier Leather Convertible Bag $299.90
Smeg 50s Retro Style Electric Kettle $171.90

VejaEsplar SE Canvas Sneaker $71.25
Polo Ralph Lauren5-Pack Crewneck T-Shirts $39.90
Sam EdelmanEvelan Chain Loafer Mule $74.90

MinnetonkaCosi Faux Shearling Slipper $29.90
AllSaintsBalfern Leather Biker Jacket $329.90
MCMVisetos Leather Card Case $106.90
NordstromCubic Zirconia Halo Pendant Necklace $32.90
Stuart WeitzmanZuzanna Over the Knee Boot $499.90
Smeg50s Retro Style Two-Slice Toaster $171.90

Gucci58mm Gradient Round Sunglasses $405.90
ChampionDrop Shadow Logo Crewneck Sweatshirt $39.90
BlondoEsther Waterproof Over the Knee Boot $129.90

La MerThe Mini Miracles Creme Set $90.00
LancomeAbsolue Full Size Revitalizing & Brightening Duo $235.00
MoroccanoilHome & Away Hair Care Set $44.00

DiptyqueSet of 5 Travel Size Candles $55.00
Cle de Peau BeauteProtective Fortifying Emulsion SPF 22 Set $340.00
NuFaceFIX® & Mini Facial Toning Device Set $233.16
ClarinsDouble Serum Set $178.00
La PrairieSkin Caviar Lifting & Firming Essentials Set $510.00
L OccitaneHand Cream Duo Set $38.00

Estee LauderFull Size Perfectionist Pro UV Fluid & Brightening Treatment $78.00
ChantecailleNourishing Duo Mask Set $124.00
Dr. Dennis GrossSkincare Full Size DRx SpectraLite™ FaceWare Pro LED Light Therapy Device Set $384.00

AlternaCaviar Anti-Aging Set $72.00
Dior Prestige Micro-Nutrition Set $312.00
SisleyAll Eyes on Sisley Set $215.00

Kiehl sDay-to-Night Hydration Duo $34.00
La MerGenaissance Set $1195.00
OUAIThirsty Hair Oil & Leave-In Conditioner Kit $35.00

T3SinglePass® Curl 1.25-Inch Professional Ceramic Curling Iron $107.00
CliniqueMoisture Surge 72-Hour Auto-Replenishing Hydrator Set $95.00
DiorStellaire 59mm Square Sunglasses $297.90

VejaEsplar 3-Lock Sneaker $97.50
ChampionHeritage Crop T-Shirt $22.90
NatoriFeathers Underwire Contour Bra $39.00
CoachFoldover Leather Card Case $59.90
Women'sBP.Cozy Top $24.90 $39.00
PatagoniaSilent Water Repellent 700-Fill Power Down Insulated Jacket $174.90

Treasure & BondPlaid One-Button Blazer $65.00
Tory BurchMiller Logo Spinner Rosary Necklace $88.90
1.STATESmocked Neck Long Sleeve Blouse $49.90

Karl LagerfeldPola Studded Chelsea Bootie $104.95
HALOGEN®Hidden Button Long Sleeve Blouse $49.00
ZellaLive In High Waist Leggings $38.90

The North FaceTransit II Down Jacket $174.90
BB DakotaPlaid Boyfriend Blazer $59.00
NordstromCrystal Huggie Hoop Earrings $22.90
There are three more insider tips for the Nordstrom Anniversary Sale:
While you'll find plenty of items on sale across all product categories, Anniversary Sale is an especially great time to get jeans, coats, jackets and shoes for both men and women.
Families with kids save a lot by stocking up on kids' shoes—buying sizes that fit now and sizes their kids will grow into.
For handbag fanatics, Anniversary Sale is like all the major holidays rolled into one.
Just like past years, you're sure to find can't-miss deals from best-selling brands—including extra-big savings on exclusive Nordstrom-made labels. It pays to be on the lookout for Nordstrom Anniversary Daily Drops: super-hot deals from stellar brands that can sell out in a flash!
And here's some crucial inside scoop for all you deal-seekers: Nordstrom cardmembers get to shop the Sale days ahead of everyone else. Since many items sell out quickly, this is a major advantage! And Anniversary Sale Early Access is just one of the many perks of being a Nordstrom cardmember. Check out Nordy Club hub for all the details.
值得重申的是,Nordstrom 周年特卖会提供刚到货的商品,而不是清仓商品。促销结束时价格上涨。另请记住,Nordstrom 提供免费标准送货和免费(无忧!)退货,以及为您在线购买的商品提供便捷的取货选项。准备好为您需要和喜爱的产品和品牌节省大量资金!