A pocket-sized palette of nine rich, highly pigmented pressed powders in heated matte and high-shine hues for celebratory New Year looks.
Fortune favors the bold this New Year. These saturated shadows in all-new shades stay on all day long with non-creasing, colour-true wear. The exclusive, pocket-sized palette comes wrapped and ready to gift in powerful peony-printed packaging.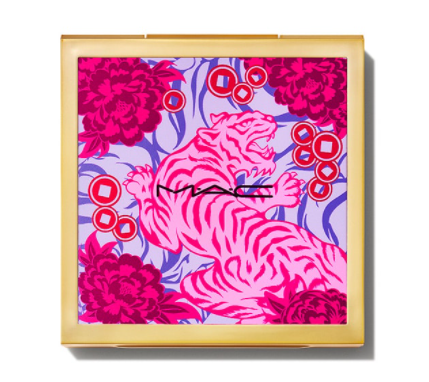 Price:
Release Date:
Available now
Where to buy:
at MAC.uk , selfridges , MAC.us
2022 is The Year Of The Tiger, this palette features a beautifully vibrant pink and purple tiger design, which complements the shades inside the palette.
Inside this palette, there are a mixture of Powder Kiss Soft Matte Eyeshadow and Dazzleshadow Extreme finishes.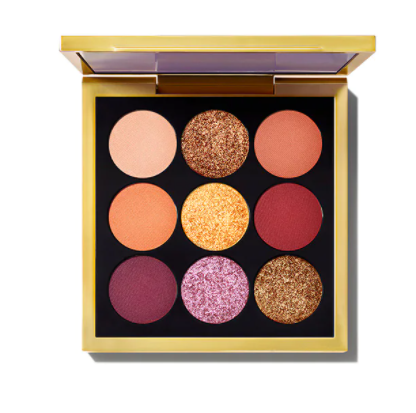 Shades:
Shell We Celebrate: Warm neutral (Matte)
Sunkissed Orange: Camel (Matte)
Born To Rule: Warm Bronze (Dazzle Shadow Extreme)
15 Minutes of Flame: Deep Orange (Matte)
Made My Fortune: True Gold (Dazzle Shadow Extreme)
Propitious Poppy: Red (Matte)
Plum What May: Plum (Matte)
Supreme Harmony: Pinky Lilac (Dazzle Shadow Extreme)
Wish Me Luck!: Medium Deep Brown (Dazzle Shadow Extreme)