At Giorgio Armani comes a new fragrance for men and women of Armani Prive Cypres Pantelleria.
It is a fresh aquatic scent that emphasizes the elegance of cypress and is inspired by the wilderness of the Italian volcanic island of Pantelleria.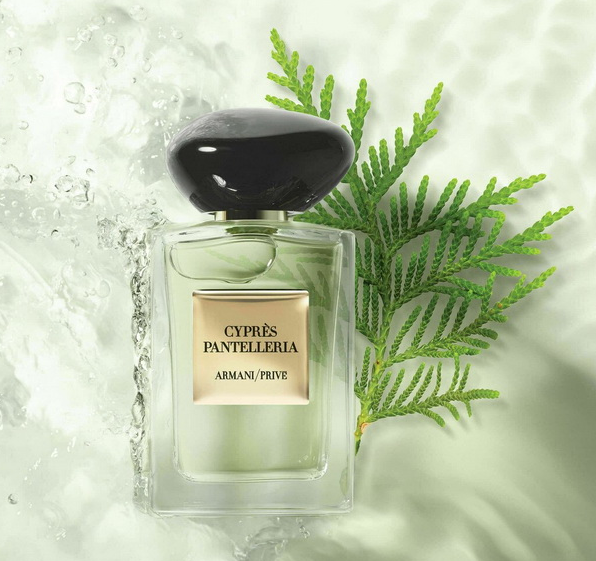 Armani Prive Cypres Pantelleria opens with a dazzling sparkling radiance accord of citrus, mandarin, bergamot and citron, combined with floral neroli. A refreshing wave forms the heart of the fragrance, revealing a watery accord mixed with clary sage and the resinous freshness of cypress essence. The base brings contrast and texture in general. It features notes of moss, patchouli, vetiver and amber wood.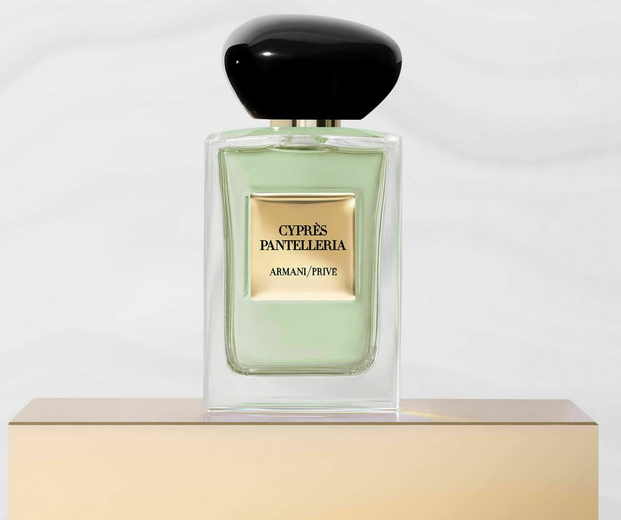 Known for its striking contrast between the sparkling light of the Mediterranean and its dark volcanic rocks, Pantelleria represents the beauty of nature in its roughest form. Untouched nature, in which the boundaries between land and sea are blurred. The new Cypress Pantelleria scent awakens the essence of this island. It combines the invigorating freshness of cypress and sea foam with the natural elements of this fresh and invigorating scent.
The main characteristics of the new fragrance Armani Prive Cypres Pantelleria 2021 :
Fragrance groups: chypre;
Gender: unisex;
Top notes: bergamot, citron, mandarin, neroli;
Heart notes: clary sage, water, cypress;
Base notes: oak moss, patchouli, vetiver, softwood;
Concentration: Eau de Toilette;
Limited edition : yes;
Volume: 100 ml;
Year of issue: 2021.